Ms. Patricia Sibley
School of Communication
Pat Sibley is consistently recognized by the Atlanta Business Chronicle for being in the "Top 10 Largest Woman Owned Businesses in Atlanta." She is one of only four women listed in "Georgia's Top 100 Privately Held Companies." Pat was named "Female Entrepreneur of the year for 2006" by Atlanta Woman Magazine and has been named twice by Catalyst Magazine as one of "Georgia's Top 50 Entrepreneurs."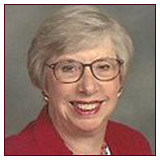 Dr. Rhonda Work
School of Communication Science & Disorder
Rhonda Work, a retired public education speech-language pathologist, served as president of the Florida Speech-Language-Hearing Association (FLASHA) and as vice president for professional affairs of the American Speech-Language-Hearing Association (ASHA). She received the Honors of FLASHA and was elected a Fellow of ASHA. She was awarded the Sustained Superior Achievement Award from the Department of Education.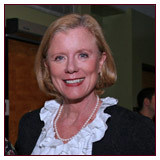 Dr. Christie Koontz
School of Library & Information Studies
Christie Koontz serves state, national and international library and information organizations and has won numerous awards for her research. She recently received the International Federation of Library Agencies Scroll of Appreciation (2011) for her body of work. Christie serves as executive director of Beta Phi Mu, the International Library and Information Studies Honor Society and as American Library Association student chapter faculty advisor.