David Garfinkle and Jay Renfroe
School of Communication
David Garfinkle and Jay Renfroe founded Renegade 83 in 1994. Since its Inception, Renegade 83 has been one of Hollywood's most prolific television production companies. Best known for rewriting the rules of reality television with the creation of the extraordinarily successful dating series Blind Date, David and Jay also created such hits as ABC's Miracle Workers, NBC's The Law Firm, and Discovery's One Man Army and Man Woman Wild. Two of their productions – USA's The 4400 and the highly acclaimed documentary Special, The Kennedy Detail, have been nominated for Emmys. Currently, The reality duo is producing an expansive slate of programming including Ready For Love for which they partnered with Eva Longoria to executive produce for NBC, 130 episodes of Excused for CBS Distribution, Naked and Afraid for Discovery, American Jury for ABC, Women of Wall Street for Bravo and The Hunt for the CW.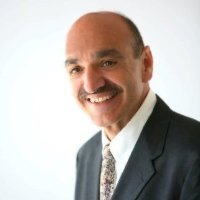 Neil DiSarno
School of Communication Science & Disorders
Neil DiSarno received his MS and PhD in audiology from the Florida State University. He recently completed 14 years as department head of Communication Sciences and Disorders at Missouri State University. Presently he is the Chief Staff Office of Audiology at the American Speech- Language Hearing Association. He has been active as a practicing clinical audiologist and researcher for the past 25 years.
Samantha K. Hastings
School of Library & Information Studies
Dr. S. K. "Sam" Hastings (PhD '94) joined the University of South Carolina, School of Library and Information Science (SLIS) as director and professor in 2006. She directed the digital image management program at the University of North Texas, SLIS, serving as interim dean 2004-2005, and president of ASIST, 2004. Her research interests include retrieval of digital images, cultural heritage, telecommunications and evaluation of networked information services.