Wednesday, March 4th 2020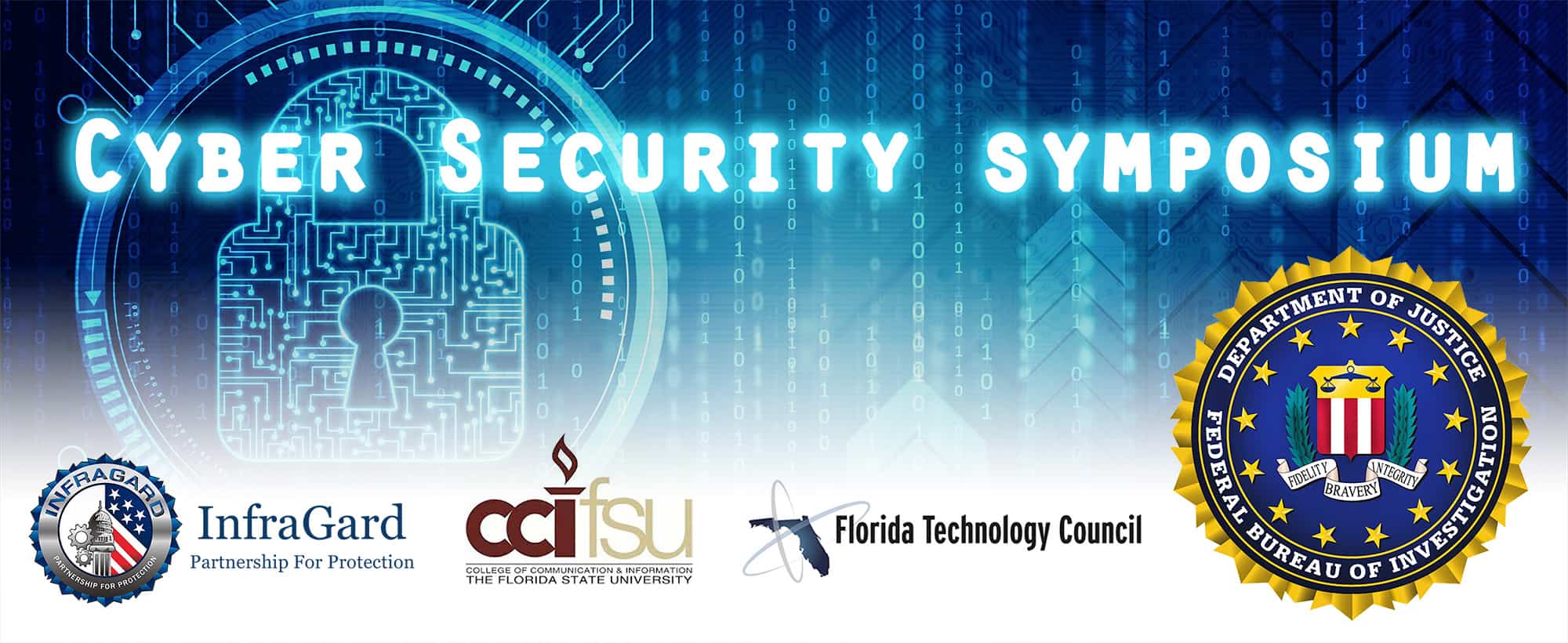 This is a free event open to the public. Registration is required.
The event will be held at the Turnbull Conference Center.
See FBI press release here.
To view the agenda for the event, click here.
FBI Cyber Security Symposium Schedule of Events
8:30 - 9:00 a.m. Check-in
9:00 - 9:15 a.m. Welcome
9:15 - 9:30 a.m. FBI Cyber Program Overview:
FBI Jacksonville's Cyber Squad is comprised of specifically-trained agents and analysts who conduct a wide-range of cyber investigations to identify, pursue, and defeat criminals who seek to exploit our nation's computer systems. To conduct these investigations, FBI Jacksonville works extensively with numerous Floridabased organizations including Cleared Defense Contractors (CDCs), financial institutions, technology firms, retail companies, academic institutions, and government entities. FBI Jacksonville has served as the lead investigative office on multiple high-profile national security-related investigations involving international cyber actors. FBI Jacksonville also investigates financiallymotivated cyber-crimes which are prevalent in today's threat landscape, including business e-mail compromise (BEC), ransomware, and cyber-enabled credit card fraud.
9:30 - 10:30 a.m. Crypto Currency
10:30 - 10:45 a.m. Morning Break
10:45 - 11:15 a.m. Protected Voices
FBI Applicant Unit
Protected Voices: Foreign adversaries and foreign-aligned groups are trying to illegally influence American political processes. Learn how the FBI is working with political campaigns, companies, and individuals to protect against online foreign influence operations and cybersecurity threats.
11:30 - 11:45 a.m. Infragard
11:45 a.m. - 1:00 p.m. Lunch
Lunch Break (on your own) – Local Places (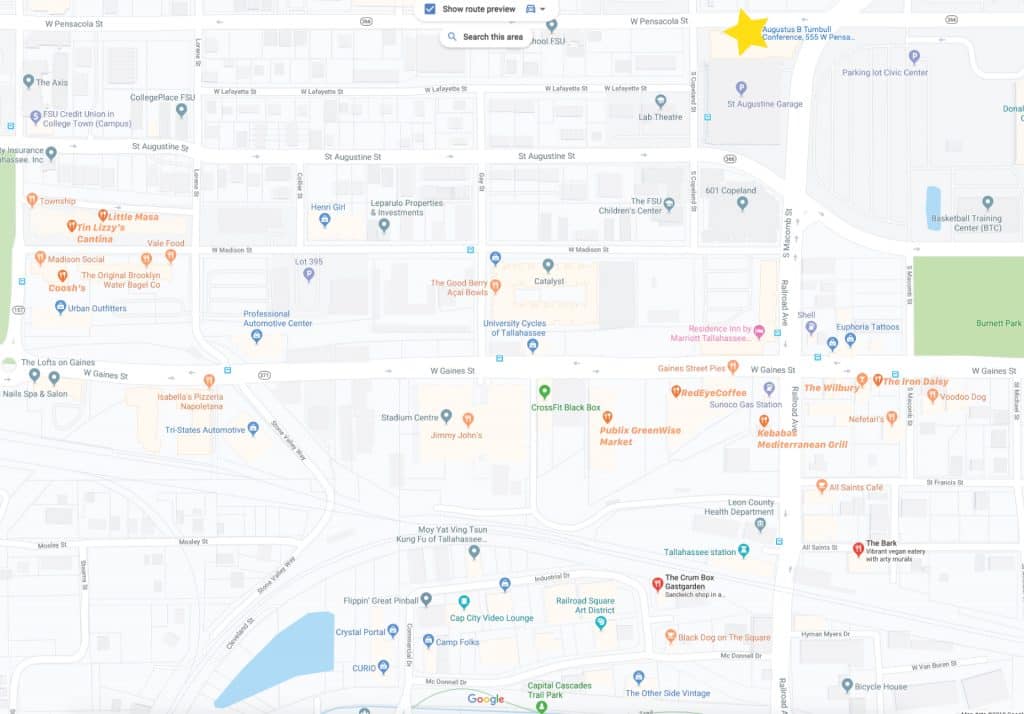 See map and List below)
1:00 - 1:45 p.m. Skimmers
FBI Cyber Squad
Learn the latest types of credit card skimmers, where they are found, how harvested card numbers are exploited, and the challenges law enforcement face in combating this crime. The audience will leave with a better understanding on how to keep their information safe and what to do if they discover fraud on their account.
1:45 - 2:30 pm The 2018 Deloitte-NASCIO Cybersecurity Study – States at Risk: Bold Plays for Change
Jacob Story – Deloitte Cyber, Deloitte & Touche
Learn about the 2018 Deloitte-NASCIO Cybersecurity Survey and the how the top three issues impacting states' cybersecurity remain the same from past surveys. The findings from the 2018 Deloitte-NASCIO Cybersecurity Study are a call for bold action to disrupt the status quo.
2:30 - 2:45 p.m. Break
2:45 - 3:45 p.m. Business Email Compromise
FBI Cyber Squad
Every day, millions of dollars are transferred to bank accounts controlled by cyber criminals, and it starts with a well-crafted email. In this session, the audience will learn to identify the warning signs of business email compromise, and how to protect their company and customers.
3:45 p.m. - 4:00p.m. Closing
4:00 p.m. Wrap Up
"agenda is subject to change"