The Leadership Board serves as an essential network of engaged alumni and friends who promote the efforts of the College, raise funds, and help fulfill the mission of the College.
Raquel Alderman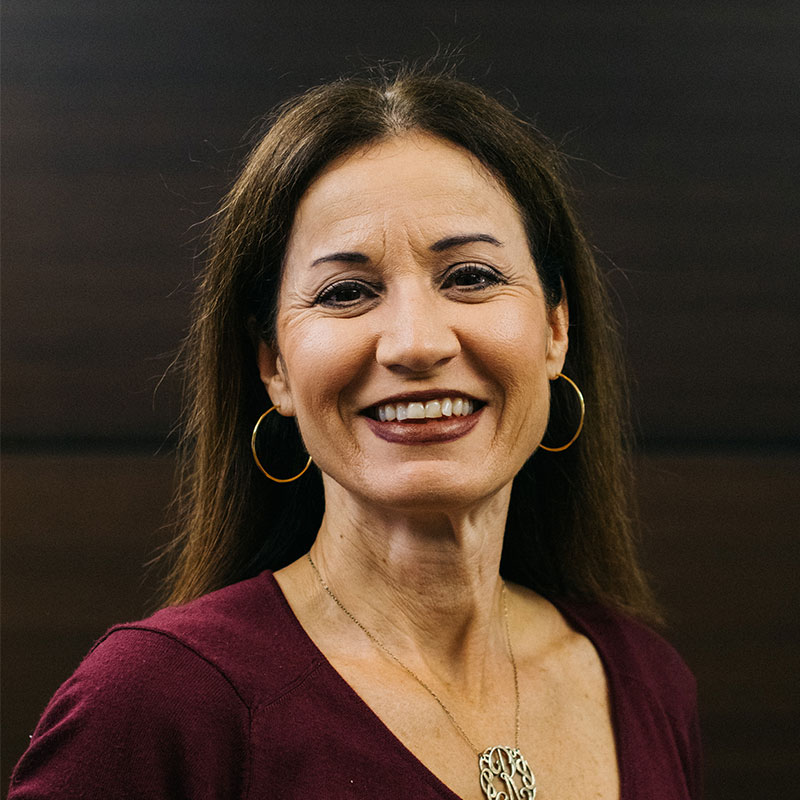 Raquel Alderman is the Director of Marketing & Public Relations for Plantation General Hospital (PGH)/HCA Corporation, a 264-unit bed hospital that has been serving the Planation and Central Broward for over 50 years. Plantation General Hospital is a member of the nation's leading provider of healthcare services, Hospital Corporation of America. HCA Ranks on Fortune's list of Most Admired Companies for three consecutive years. Raquel is responsible for creating and implementing a strategic marketing, brand and service line plan as well as enhancing online and digital marketing presence for PGH. She also oversees business development and community outreach and events. Raquel has 26 years of experience in Marketing, Advertising and Branding for companies including Miami Children's Museum where she was responsible for marketing, public relations, web traffic, events and strategic planning. She has also extensive experience in communications and marketing through positions at Comcast, NASCAR/INDY and The Miami Herald. She also has a blog on raising teens with Miami Herald writer, Cindy Goodman. Raquel graduated from the College of Communications at Florida State in 1989 and has been married for over 26 years to her husband Scott an FSU alumni. They have two children, Olivia -19 and Matthew -15. Raquel enjoys running in marathons, cross – training, swimming, biking, yoga, going to FSU football games and traveling to New York and Spain to visit family.
Linda Alexionok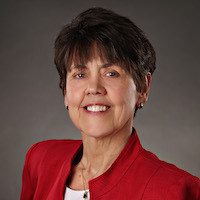 Linda Alexionok serves as Executive Director for Children's Campaign, Inc. A recognized business and community leader in North Florida, Linda has supported the Florida School Readiness Coalition initiative since 2000 and recently served as Chair of the Leon/Gadsden School Readiness Coalition. Linda also serves as a member on the Board of Directors, United Way of the Big Bend; Tallahassee Memorial Hospital Foundation; FSU College of Education Alumni; and the Capital Women's Network. Linda began her leadership and community service as a Leon County public school teacher before transferring to the field of banking. She was recognized by the American Institute of Banking as "Banker of the Year"; was a nominee for the Tallahassee Chamber's "Small Business Advocate" and "Leadership Pacesetter Awards; and received the Tallahassee Community College's "Women Putting Their Stamp on History" award. Linda served as a Community Bank CEO from 1996-2000. Linda has often been asked why she left the classroom. She is always quick to respond that she never left the classroom, she just made the world her classroom. Linda's business, community service and educational knowledge and skills bring to the Children's Campaign a wealth of experience and leadership to guide the advocacy efforts of the Campaign's UPK initiative.
Walt Bower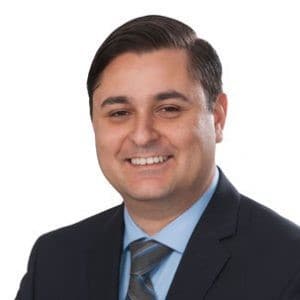 Walt Bower is the IT Director at Maglio Christopher & Toale, P.A., a national law firm representing clients against multi-national corporations and in representing Vaccine Injured victims in the US Court of Federal Claims. Walt leads the Information Technology team in addressing technological challenges and projects for the firm. He was previously employed as the IT Director for a large financial services firm. Walt has over 10 years of experience in Information Technology and has a keen interest in disrupting the status quo in the legal industry. Walt is a two-time graduate of Florida State University, having received his B.S. in Information Technology in 2008 and his M.S. in Library and Information Science in 2010. During his time at FSU, Walt served as President of the Association of Information Technology Professionals, Vice President of the Nole Zone, Garnet and Gold Guide, and was a student representative on the College of Information Undergraduate Committee. While obtaining his Master of Science degree, Walt also served as a teaching assistant for undergraduate students at the College of Communication and Information. Walt currently resides in Sarasota with his girlfriend and daughter and enjoys spending his free time pursuing interests in technology, education, traveling, and volunteering in the community.
Mark Claiborne
Mark Claiborne is vice president of customer services for ACR Systems, a Jacksonville, Fla., software company specializing in point-of-sale financial software and services. Mark leads teams that provide sales support to account executives; conducts business, operational and application analyses of the customer's operation; designs processes and configures applications for use by the customer; provides training and follow up support for these products and services, within the guidelines of time and money determined in consultation with the customer. Managing projects in the growing market of interactive commerce is an area of special interest and opportunity for the company. Mark has been with ACR for 22 years and previously worked for another software company providing financial and operational software. Mark graduated from the College of Communication at Florida State University in 1984.
Jessica Clark, PMP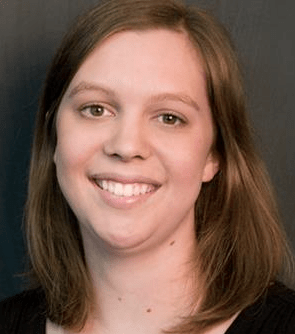 Jessica Clark, PMP® is the CEO and Chief Creative Strategist of Skye Creative Marketing, a creative company focused on providing branding and public outreach services to mission-based clients. During her career, Jessica's work has included rebranding the Florida Department of Veterans' Affairs, developing and marketing a national abuse prevention education in-school curriculum, and creating and marketing multiple multi-million-dollar outreach products and campaigns for Florida state departments, NGOs, associations, education organizations and start-ups. Jessica is an internationally certified PMP® (Project Management Professional) and nationally-acclaimed producer and creative strategist. Her work has garnered two Emmy® Award nominations, a Gracie Award® from the national Alliance for Women in Media, state and national American Advertising Awards, and various state and national awards for public outreach campaigns, creative design and public relations. Her career has included working at Sachs Media Group and now includes the role of Partner and Brand Manager of Ology Brewing Co., a craft brewery in Tallahassee, Florida. In 2010, Jessica graduated from FSU with a B.S. in Public Relations from the College of Communications when she spent time in the London Study Abroad Program and as a member of the FSU Honors Program. Jessica is involved with her church as a teacher and choir member, as well as supports her community through her membership and board positions with the United Way of the Big Bend (Women United), Institute for Nonprofit Innovation, American Advertising Federation of Tallahassee, and To The Village Square. Jessica is an avid international traveler, and food photographer and producer.
Elaine M. Crepeau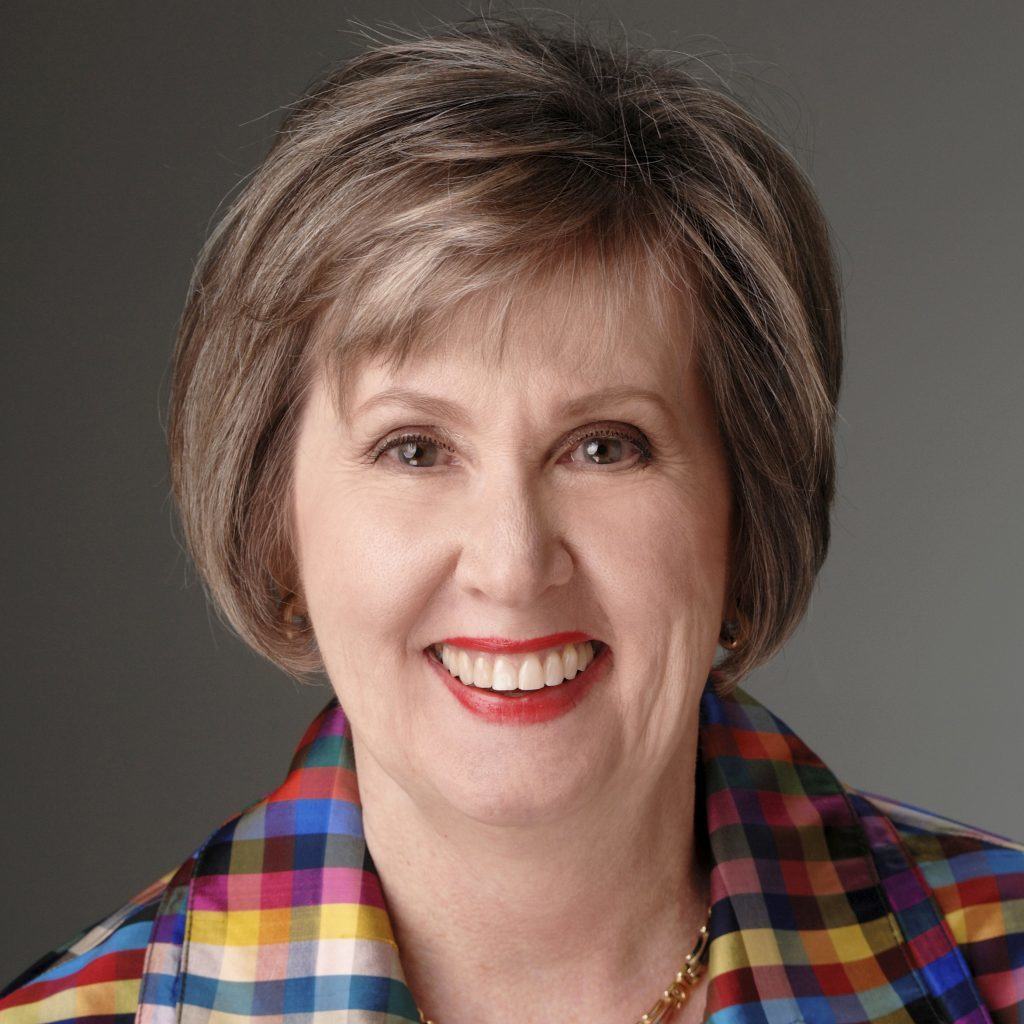 Elaine M. Crepeau, Librarian/Archivist, Up with People received both her B.A. (English Literature and Librarianship, 1972) and her M.S. (Library Science, 1973) from Florida State University. She is a member of Lambda Iota Tau and Beta Phi Mu. Elaine is a member of the Association of Professional Librarians (Tokyo)--co-founder and first president, American Association of University Women, The Florida State University Alumni Association (Life Member) and the Society of American Archivists. She is an avid Seminoles football fan, a seasoned traveler, and collects antique rabbit motif items as a hobby. Elaine is married to Nobuo Kodama and resides in Tucson, AZ.
Larry Dennis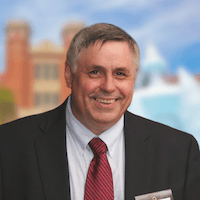 Lawrence Dennis (Dean) earned his Bachelor of Science in Physics at the University of Michigan and his PhD in Nuclear Physics at the University of Virginia. Previously, he has served as acting director of the Supercomputer Computations Research Institute, associate vice president for Academic Affairs, and director of the Office for Distributed and Distance Learning (ODDL) at FSU. He taught physics at FSU from 1979 to 2002 and has won a University Teaching Award and two State of Florida Teaching Incentive Program Awards. From 1987 to 2002, while on the faculty at FSU, he directed the software and hardware development for the CEBAF Large Acceptance Spectrometer (CLAS), served 5 years as spokesperson for the CLAS collaboration and served as chairman of the Thomas Jefferson National Laboratory Physics Computing Advisory Committee. In his role as Director of ODDL, he gained extensive experience developing online degree programs and applying technology to instruction and education. He currently serves as a member of the IT Florida Advisory Board for Education, the Godby High School IT Academy Advisory Board, and the TalTech Alliance Education Committee. He has served as a member of the Boards of Directors of the Mary Brogan Museum of Art and Science and the Southeastern University Research Association. He served as the dean of the College of Information since December 2004 and upon the merger of with the College of Communication in July 2009, he became dean of the College of Communication and Information. Within the School of Information, he teaches courses on information architecture and IT project management. He enjoys travel and would like to visit England, Germany and Spain with his family.
Margie Driscoll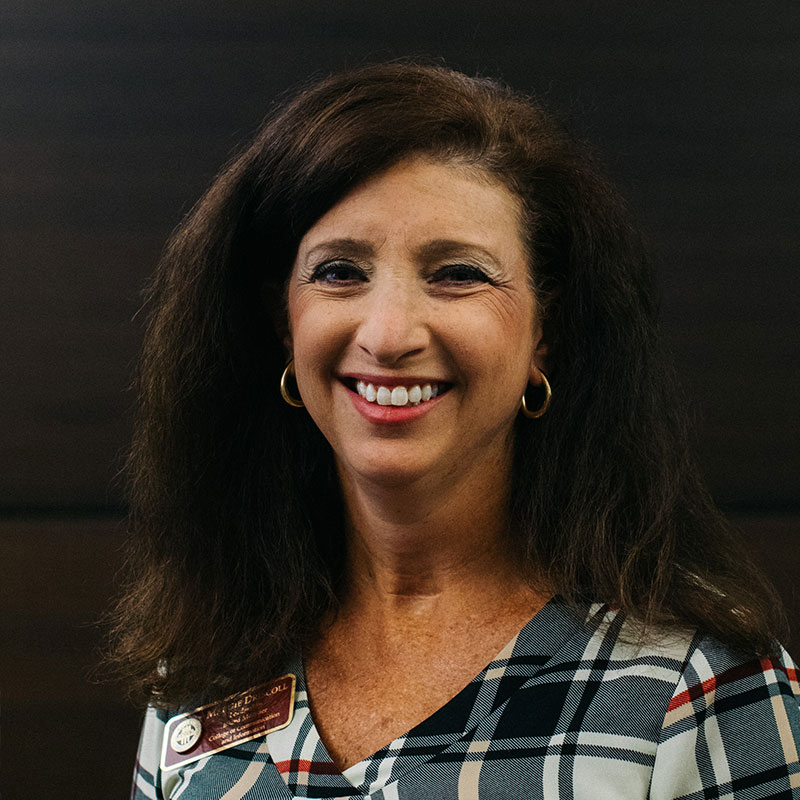 Margie Driscoll is currently Global Marketing Director for SAI Global, an Australian-founded risk and compliance software company. She manages product marketing for select products. During her twenty year career, she has held various communication and marketing roles in advertising agencies, financial services and corporate communications at Microsoft, Newell Brands and McKesson. During her eight years at McKesson, a Fortune 15 company, she transitioned into product marketing. She then joined Ingenious Med, an entrepreneurial health IT firm as Director of Product Marketing where she launched Pragmatic Marketing® to establish efficient and effective product launches for the first time in the company's history. Margie has multiple awards from the International Association of Business Communications (IABC) and the American Marketing Association (AMA). As a Past President of AMA Atlanta with 800 members, she won national chapter awards for chapter management and programming. Margie graduated from FSU with a B.S. in Communications (with Honors) and greatly enjoyed her time in the Delta Zeta sorority. She is a 2-time marathoner and enjoys all things health, fitness and sports related. Margie resides in Atlanta with her husband and "better-be-a-Seminole" teenage son.
Diane Ervin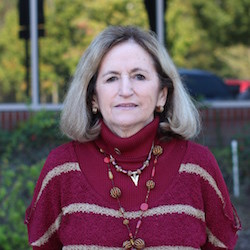 After receiving her Master's degree at FSU's College of Information in 1972, Diane Ervin returned to her native state of South Carolina and worked as a media specialist in the schools until her retirement in 1998. Throughout those years she was very active in the South Carolina Association of School Librarians including chairing the Regional Network, chairing the Children's Book Award Committee, and serving as President in 1985. She received several awards from SCASL. Among those were the President's Award in 1996 and the Distinguished Service Award in 1998. After her "first" retirement in 1998, Diane worked as an independent sales representative for several library publishing companies. In 2007, she was a member of the Sales Team of the year for Marshall Cavendish publishers. Since 2012, Diane has been employed as Executive Secretary of SCASL. Diane also earned and Ed.D. at the University of South Carolina in 1989. Diane has been very involved with the Florida State Alumni Association in South Carolina as well as at the national level. For many years she was president of the Upper South Carolina Seminole Club and was influential in securing the South Carolina license tag for Florida State University which supports scholarships to FSU for South Carolina students. Her car proudly bears the tag," FS 1". She served on the FSU Alumni Association National Board of Directors from 2006-2011 where she chaired the Alumni Center Activities and Programs Committee for most of those years. In 2012, Diane was a recipient of the prestigious Circle of Gold Award. Last spring, she became a member of the initial group of former Board members serving as Alumni Association Ambassadors—or as they named themselves, the "Tribal Elders".
Jeanne Ford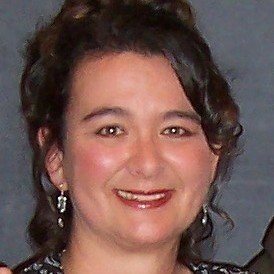 Jeanne Ford came to FSU in 1979 to earn her major in Communication with a minor in Journalism. In 1981, the tennis lover landed a position with one of the top promoters on the professional tennis circuit and started a career that would lead to media relations and event management handling media relations and managing men's and women's professional tournaments across the country. After managing the Olympic Boxing venue in the Atlanta Centennial Olympic Games, Jeanne was recruited by Walt Disney World in 1996, to open Disney's Wide World of Sports Complex, now the ESPN Wide World of Sports Complex. In her 19 years with Disney, Jeanne has held a variety of different positions. She currently works in Corporate Citizenship. In this role, she oversees the Disney VoluntEARS program and the Disney Ambassador Program.The Disney VoluntEARS program allows Cast Members and their families and friends to contribute personal time to positively impact the community. Jeanne and her team provide VoluntEAR opportunities and organize Cast campaigns and drives. Jeanne also personally volunteers with various charities in Central Florida. She donates her Ears To You grant check to A Better Life Pet Rescue where she has volunteered for over a decade and fostered 39 homeless dogs. Additionally, as a breast cancer survivor, she raises awareness and funds for breast cancer research. In her spare time, Jeanne enjoys introducing family and friends to new culinary recipes, staying connected with her Asian heritage through the Asian American Chamber of Commerce of Orlando, traveling with her three dogs and playing tennis.
Tim Giordano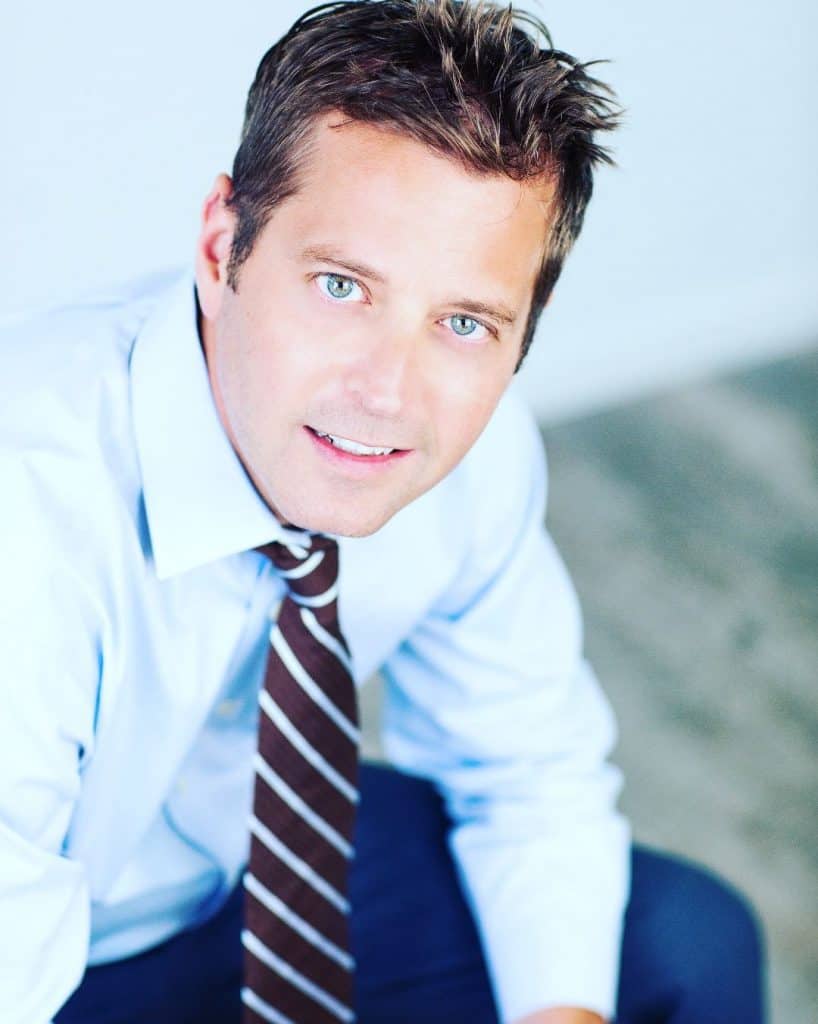 Timothy K. Giordano is a lawyer in private practice leveraging his +15 years experience as a legal advocate, business executive, educator and non-profit director to help individuals, businesses and public/social sector institutions achieve personal and professional goals & protect their rights. Tim graduated Summa Cum Laude from Florida State University with a BS in Communication, and he received his law degree from Emory University, graduating first in his class. Prior professional affiliations include global powerhouse law firm Skadden, Arps, Slate, Meagher & Flom LLP, and the leading media, technology and financial data company, Bloomberg L.P., in New York City. Tim also completed a prestigious federal clerkship at the 11th Circuit Court of Appeals, working for Honorable Judge Frank M. Hull. Tim has written most extensively in the areas of risk and compliance, fund management, and securities regulation. He has been recognized by the Wall Street Journal for legal achievement, and received an award for legal scholarship from the Labor Division of the Georgia State Bar, in recognition for his published work on employment discrimination. In the education sector, Tim has led operations for a top-performing public middle school in Harlem, and he ran a college-level service learning program focused on advocacy for high-quality early childhood education. Tim is currently an Adjunct Professor in the Communication department at Montclair State University. In addition to his law practice, Tim is well-versed in the non-profit sector, and committed to improving the world in which we live. He serves on various fiduciary and advisory Boards, including appointments with the AAT Project, focused on youth-led innovations in STEM, and the American Conference on Diversity, dedicated to building more just & inclusive schools, communities and workplaces. Tim also explores legal and policy solutions to the greatest challenges facing the State of New Jersey, as a Fellow with Lead New Jersey.
Sol Hirsch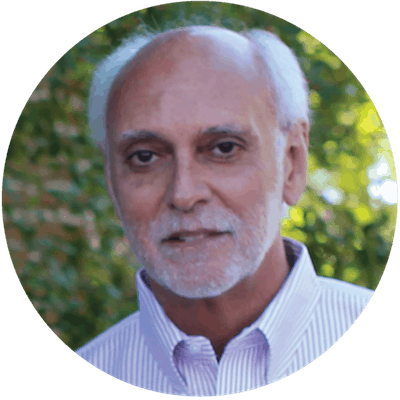 Sol Hirsch (MLS 1972), director of the Alachua County Library District and member of the board of directors of SOLINET, has contributed to the library and information studies profession (e.g. FLA. president 2006-2007, FLA board of directors 2003-2008, NEFLIN board of directors 1999-2002) and to the lives of those around him. He received the ALA-APA2007 Award for Outstanding Achievement in Promoting Salaries and Statusfor Library Workers at the Alachua County Library District and was responsible for initiatives that resulted in receipt of the NEFLIN Golden Apple award for five consecutive years for commitment to staff development and continuing education for library workers.
Jennifer Lamfers
Jennifer Thomas Lamfers is a doctor of audiology in private practice at Oro Valley Audiology in Tucson, Arizona. Dr. Lamfers earned her undergraduate degree in Communication Sciences and Disorders at Florida State University in 2006 and went on to complete her Clinical Doctorate in Audiology in 2010 at A.T. Still University- Arizona School of Health Sciences in Phoenix, Arizona. Her practice focus is on aural rehabilitation, amplification, pediatrics, and cochlear implants. She is an active member of the Junior League of Tucson where she has served on the board as Director of Communications from 2012-2014 and she currently chairs the Member Mentoring and Development Committee. In the past she has volunteered on medical mission trips to Sonora and Sinaloa, Mexico with the Rotary Club of Mesa, AZ and with Liga International to provide diagnostic testing and amplification to children in rural parts of Mexico. Dr. Lamfers and her husband welcomed their son in 2013. While at Florida State University Dr. Lamfers was a member of the Lady Spirithunters, Order of Omega, Omicron Delta Kappa, Mortar Board, and Garnet and Gold Key. She was also a founding member of Sigma Delta Tau's Gamma Lambda Chapter. At A.T. Still University she served as chapter President of the National Association of Future Doctors of Audiology, American Academy of Audiology State Leaders Network Student Liaison, Student Government Association, Student Ambassador, and served on the Higher Learning Commission Accreditation Committee.
Mary Jane Little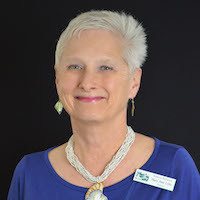 Mary Jane Little graduated from FSU with her bachelor's and master's degrees in library science. Her undergraduate work focused on school librarianship, and her graduate work was in academic, public, and reference librarianship. Little spent 17 years with the Leon County public library system, working in youth services. She came to the St. Johns County public library system in 1991 as the first assistant director in the system. In 1993 she was appointed the library system director. She has also served as an adjunct instructor for FSU for over 20 years, teaching graduate and undergraduate courses in librarianship. She is a member of Beta Phi Mu, the honorary society for librarians with master's degrees. She is also a member of the First Coast Pilot Club, the St. Augustine Rotary Club (and is a Paul Harris Fellow of the Rotary Club), the Enterprising Women's Leadership Institute (where she was recently honored for her leadership to her community through the First Coast Pilot Club), the American Library Association, the Florida Library Association, and the Women's Exchange of St. Augustine. As the 1999 President of the Florida Library Association, she succeeded in bringing the Annual Conference of the Florida Library Association to the World Golf Village. She has participated in the Leadership St. Johns Program of the St. Augustine-St. Johns County Chamber of Commerce. In 2006, the Florida Library Association named Little its first Librarian of the Year. She received the Distinguished Alumni Award from FSU in 2006, and in 2008 she was welcomed to the James D. Westcott Legacy Society/Florida State University President's Club. Mary Jane Little retired on January 31, 2008. She lives in East Palatka in Putnam County, Florida, with her husband, David Covington.
Greg Martini
Gregory Martini was born in Georgetown, Washington D.C. where he lived until 1971 before moving permanently to Palm Beach, Florida. His parents worked in the White House as the barber and stylist to four US Presidents, Eisenhower through Nixon. Greg became very acquainted with the Washington scene and the White House during those years. After leaving the District, Greg attended High School and eventually Florida State University where he graduated in 1980 with a dual degree in Speech and Mass Communications along with a minor in Theater. Mr. Martini has spent thirty years in television broadcast sales. He first moved to Ft. Myers, Florida to work for Waterman Broadcasting in a sales and production capacity. Eventually he was hired at Scripts-Howard Broadcasting then on to the CBS Broadcasting Network in St. Louis, Mo. where he was responsible for national & regional sales for three major markets. Moving back to Palm Beach with his wife Lynda, Greg took a marketing consultant position with the ABC network affiliate owned by Hearst Broadcasting Corporation. He quickly rose as one of the company's top sales executives through the creation of nontraditional marketing programs he produced for his clients combining traditional and digital mediums, where he coined the phrase "tra-digital" marketing. Greg left broadcasting in 2010 and started his own consulting firm to help medium to large corporate clients around the State of Florida in their marketing efforts. In 2012 he was asked to come in house with the personal injury law firm of Lytal, Reiter, Smith, Ivey & Fronrath located in West Palm Beach, Florida. As it turned out, three of the firm's partners are Florida State Seminoles. The firm had just gone through a major merger and needed direction in one of the most competitive personal injury markets in the state. Since joining, the firm has realized six years of consecutive growth and is renowned as one of the leading law firms in the State of Florida in all areas of personal injury.
William Mills III
William Mills III, chief executive officer of the William Mills Agency in Atlanta, Ga., has been with the agency for 25 years and is a recognized leader in financial marketing. He serves as lead consultant for the agency's clients and has personally advised more than 300 chief executives on marketing strategy, business development, mergers and acquisitions, company branding and public relations. Other responsibilities include agency financial management, developing client relationships and leading business development for the agency. In addition to serving on the board of the William Mills Agency, William has served on the advisory board of Los Angeles-based SportsBlast and the board of directors for Beacon Software and Click Tactics. He has been quoted in The Wall Street Journal, USA Today and Entrepreneur magazine and his writings have appeared in a wide variety of publications. He has been a speaker at conferences including the Association for Financial Technology, Mortgage Bankers Association of America and at various colleges and universities. William received his Bachelor of Arts degree in communication from Florida State University. A Georgia native, he resides in Atlanta with his wife and is the father of two daughters and one granddaughter. William is an active musician, participates in community non-profit organizations and is a foster parent for children prior to their adoption.
Kathleen Moeller-Peiffer
Kathleen Moeller-Peiffer, Deputy State Librarian for Library Support Services at the New Jersey State Library, received her Bachelor of Arts degree from the University of South Carolina in 1976 and her Master of Science in Library Science from Florida State University the following year. Her career has largely focused on public libraries, working at the Lake City Public Library, Florida after graduation, followed by two public libraries in North Carolina-the Orange County Public Library where she was the county librarian for ten years, and the Durham County Public Library, where she rose from automation coordinator to Head of the library's Information Technology Unit, for twelve years. Following her family's re-location to Pennsylvania, Kathleen joined the staff of the New Jersey State Library in 2003 as part of their Library Development Bureau. During her twelve-year tenure she worked in positions from grant administrator, to Director of the Library Development Bureau, Associate State Librarian for Legislative and Special Projects and Deputy State Librarian for Lifelong Learning. In 2015 she was recruited to become the State Librarian of New Mexico where she learned a great deal about library service in a very large and very rural state. Kathleen was recruited to return to the New Jersey State Library in late 2017. Kathleen has served on a number of American Library Association committees and task forces. Two of her most important roles have been as President of the Association of Specialized and Cooperative Libraries Agencies and Chair of the E-rate Task Force.
Doreen Oyadomari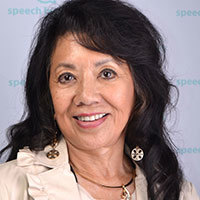 Doreen Oyadomari has over forty years experience in the field of speech language pathology. She received her B.S. and M.S. in Speech Pathology from Florida State University and her Ph.D. from University of South Florida. She served as Chief of Audiology & Speech Pathology Services at Birmingham VA Medical Center for sixteen years before retiring in 2006. Doreen is an ASHA fellow and a member of the ASHA SLP Advisory Council, the ASHA CNE, and the National Council of State Boards.
Charles E. "Charlie" Parker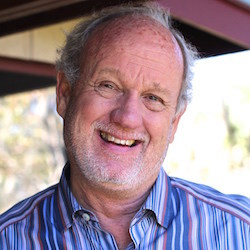 Charles E. Parker, executive director of the Tampa Bay Library Consortium, was the College of Information 2007 Distinguished Alumnus. "Charlie" is known as a tireless leader, advocate, and lobbyist for libraries. While working as a consultant at the State Library and Archives of Florida he provided information and guidance to library directors that helped secure increases to the State Aid to Libraries Programs in the 1990's. He has guided the Florida Library Association (FLA) in advocating and lobbying for funding and legislation and has participated in efforts to get legislation proposed to rectify State Aid Formula inequities. He served as an inspirational president of the FLA—disseminating information about the status of property tax legislation, developing the Campaign to Convince Floridians of the Value of Public Libraries to prevent funding cuts, and coordinating FLA legislative activities with the Secretary of State and State Librarian.
Eduardo Pérez
Eduardo Pérez is a founding Partner of PM3. Eduardo, along with business partner Patricio Montalbetti, launched PM Publicidad (now PM3) in 2003. He has led the Hispanic and multicultural marketing and advertising agency's growth from scratch to over 40 employees. Eduardo's professional background prior to starting PM3 was primarily on the client side, mostly with Astral Grup, a Barcelona, Spain based multinational. This was followed by several years in the U.S. e-commerce and digital development space. He previously served on the Board of Directors of non-profits Prevent Blindness Georgia and Quality Care for Children, as well as on the Board of Atlanta Advertising Club and the Orange County Ad Federation. Eduardo is a frequent speaker at conferences and events on the subject of the U.S. Hispanic segment and marketing to them, and was a regional and finals judge for the 2013 and 2014 Effie Awards. Eduardo is a U.S.-Spain dual citizen and grew up in Jacksonville, Florida. He was educated at The Florida State University where he earned degrees in International Affairs and Political Science. A former professional road cyclist, Eduardo remains highly active in sports, and splits his time between PM3's base in Atlanta and Laguna Beach, California where he lives with his wife Shelly
Ebrahim Randeree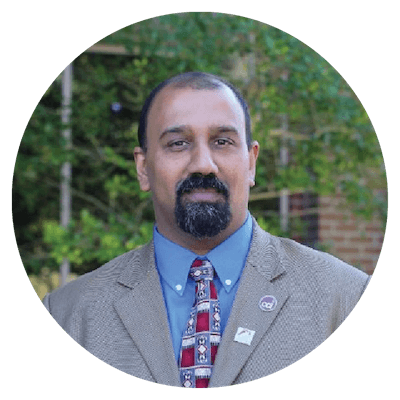 Ebrahim Randeree received his Bachelor of Science in Computer Science from the Rochester Institute of Technology. He completed his MBA in Health Administration and Management Information Systems from the University at Buffalo, where he is ABD on his PhD degree in Information Systems. His research revolves around three broad areas: Adoption of Technology (outsourcing, innovation, diffusion, knowledge transfer, decision-making), Health Informatics (EMR adoption, personal health records, RHIOs, information assurance, IT security, risk management, trust), and Knowledge Management (security, strategic advantage, tacit knowledge, information seeking, knowledge transfer). His teaching interests focus on emerging technologies, leadership, social media, health informatics, and business strategy. He is the faculty advisor for the Association of IT professionals (AITP) student chapter as well as the Academic Liaison for the STARS (Students & Technology in Academia, Research & Service) Alliance program, with the goal of increasing the participation of women, under-represented minorities, and persons with disabilities in computing/IT. Randeree is an avid photographer and hiker when he is not working (that never happens according to his wife, Meggan). His personal interests include the Buffalo Sabres hockey team, watercolors, air shows, driving in snowstorms, fireworks displays, and lighthouses (he can't explain this strange attraction to lighthouses). He enjoys spending time with his three young children visiting zoos, aquariums, and beaches.
Ronald Rule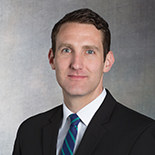 Ronald Rule is Sr. Business Support Manager responsible for the centralized operating office for Strategic Portfolio Management (SPM) at Bank of America. Ron and his team are responsible for overall business operations, SPM expense oversight, operational risk/operational loss, space management/rightsizing, employee engagement, vendor management, staffing management, financial oversight, and development and implementation of the communications plan for SPM. Within SPM and the old Legacy Assets and Servicing (LAS), he led the expense reduction of $50 M over 3 Year Span (2014-2016) through the LAS NewBAC effort. In addition, Ron co-chairs the Employee Satisfaction and Diversity & Inclusion Council for the Chief Administrative Office Prior to this current role in SPM, Ron led a team providing reporting, trending, and oversight of $271 M dollar LAS - Servicing Initiatives portfolio. Before joining LAS, he spent three years in Global Risk Technology (GRT) providing business operations to multiple teams (including the Asia-Pacific Global Team). While in GRT, Ron had direct financial management over a $40 M portfolio and oversight of a $73 M portfolio, led multiple resource management projects, and managed performance/ compensation decisioning and reporting. Ron joined Bank of America in February 2006 as part of the Network Computing Group Leadership Development Rotation Program where, in his first rotation, he was a member of the Engineering Review Team interacting with Business Partners and Subject Matter Experts to identify gaps and undeveloped business requirements within problem areas. In his second rotation, he led projects in support of Global Corporate Investment Banking Infrastructure initiatives. In addition to his current role, Ron is the Enterprise Chief Operating Officer in support of Hispanic/Latino Organization for Leadership and Advancement Employee Network and the Hispanic Latino Leadership Council, which strives to connect our Hispanic-Latino leaders and influence strategies that would positively impact our Hispanic-Latino employees, clients, customers and communities. Ron received one of the Bank of America 2016 Global Diversity and Inclusion Award Winner. Ron traveled to Memphis in 2016 for the Habitat for Humanity's Jimmy & Rosalynn Carter Work Project Memphis families that partnered with Memphis Habitat to build or improve their homes and will travel to Edmonton, Alberta in the summer of 2017 to continue to build homes. Ron served on the Board of the UNC-Charlotte Athletic Foundation from 2013- 2015 and was a member of the SwimMAC Medalist Golf Tournament Committee from 2012-2015. He is currently an Executive Mentoring for the Applied Technology Program partnership between Bank of American and UNC-Charlotte. He holds a BS degree in Information Technology from the Florida State University in Tallahassee, Florida, where he was the College of Information Gene T. Sherron Outstanding Undergraduate Student in 2005 and honored as a the 2016 Distinguished Alumni in April 2017.
Joe Snowden
Joe Snowden, founder and president of McRae Communications in Atlanta, is actively involved in serving the strategic needs of the agency's clients. As a consultant to marketing leaders at many public and large private companies, Joe provides guidance and insight gleaned from experience across a diverse range of industries. In addition to serving on the Leadership Board of the Florida State University College of Communication & Information, Joe's current involvements include serving on the Board of Advisors, Metro Atlanta Chamber of Commerce; Board of Directors, Americas Region, Worldcom Public Relations Group; Regional Board of Directors, American Association of Advertising Agencies; Executive Board of Directors, Boy Scouts of America, Flint River Council; and Founding Board of Directors, Southern Crescent Chorale. He has been a speaker and/or panelist for the following groups: Public Relations Society of America, National Conference; National Association of Home Builders' International Builders Show; Advertising and PR organizations throughout the region; Tech Home Expo, California; various colleges and universities; and has been a judge for the Flagler Awards for Tourism. Joe is a past recipient of the Young Advertising Professional of the Year award from the Atlanta Ad Club and has been recognized by Resolution of Georgia Society of Professional Engineers for "diligent efforts and accomplishments on behalf of this Society." He is a multiple award winner from the following organizations: Public Relations Society of America; American Advertising Federation; American Marketing Association; International Association of Business Communicators; Atlanta Ad Club; ShowSouth/Creative Club of Atlanta; National Association of Home Builders. Joe graduated Cum Laude from Florida State University in 1988 with a BA in Communication.
John A. Tetnowski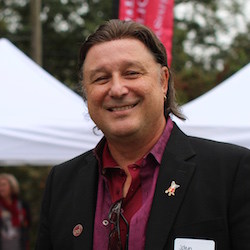 Dr. John A. Tetnowski completed his Ph.D. in Audiology and Speech Pathology from The Florida State University in 1993. He is currently the Blanco Endowed Professor at the University of Louisiana at Lafayette, where he also directs the master's degree program in Communicative Disorders and the Ph.D. program in Applied Language and Speech Sciences. Dr. Tetnowski has published more than 50 articles, book chapters, and an edited textbook dealing with stuttering, research methodologies, and evaluation strategies in speech-language pathology. He has presented his research nationally and internationally. In addition, he is a Board Recognized Fluency Specialist and Mentor and has treated people who stutter for more than 20 years. He was recognized in 2006 as the National Stuttering Association's Speech-Language Pathologist of the Year. He lives in Lafayette, La., with his wife, Jennifer (M.A., 1991), and their daughter Jessica, who wants to attend FSU in the future and continue the family tradition.
Victoria Vangalis-Zepp
Victoria Vangalis Zepp, DPL is a Principal Consultant at One Eighty Consulting, she is a veteran Capitol insider whose career spans both inside government and in the world of technology. Her executive-level expertise over the past 30 years in telecommunications, Information Technology and systems integrations bring unique leadership and experience to the One Eighty Consulting team. Back in the 1990's Victoria joined Tampa-based Intermedia Communications that grew from an entrepreneurial start-up local telephone company to the publicly traded, third-largest data carrier in the country. In addition to doing business in 27 states, her company enabled Florida State government to migrate from analog technology to high speed digital technology. In 1996 with Governor Lawton Chiles and Education Commissioner Frank Brogan she chaired the Florida NetDay project that retrofitted every public school in Florida for technology. Victoria was a founding member of what today is the Florida High Tech Corridor Council to boost technology-based economic development. As a pioneer she was named inaugural Chief Marketing and Sales Officer for the Florida Virtual School (FLVS), the world's largest accredited on-line high school operating in multiple countries. In 2001, Victoria founded Clarity1st Consulting, Inc., a government and business consulting firm engaged in both federal and state sectors. She represented an impressive list of Information technology clients such as IBM, MCI, HP, Tipping Point, UPS, Pearson Digital, School.net and Comcast. Victoria also led the Florida TaxWatch Center for Competitive Florida publishing research on issues effecting security and economic stability. She is currently in her second term as a governor's appointee to the Florida Developmental Disabilities Council, and third term as the Florida Office of the Chief Financial Officer Jimmy Patronis' appointee to the Florida Children and Youth Cabinet (FCYC) serving as chair of the Technology Integration Workgroup whose members include CIO, CDO and business executives from state agencies represented on the Cabinet. Her experience in Information Technology, Child Welfare, and Health and Human Services and is unmatched. Well-respected in the capital city, she is one of less than 150 to hold the distinction as a Designated Professional Lobbyist in the country. For decades, Victoria has professionally and personally served to improve opportunities for person's with differing abilities and former homeless or foster youth to enable all children to reach their human potential. Victoria is in long-time Tallahassee resident, mom to an amazing son, foster-mom to many beloved children and a die-hard Green Bay Packer fan!
Paul Weaver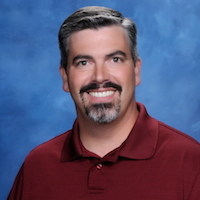 Paul Weaver today serves as the Director of Educational Technology at Westlake Christian School in Palm Harbor, FL (Tampa Bay area) after retiring from a successful business career including stints at Whittle Communications, Hallmark Cards, GeoAccess and United Health Group. He left UHG after serving as the CEO of the GeoAccess/Aperture unit, which was a national leader in the application of GIS and data-management technologies to support the managed care industry. He earned his FSU degree in Communication in 1987 and an MBA from the University of Tennessee in 1989. Since retiring from his business career, Paul has been busy with community service, his second career as an educator and time with family. He has served as a coach and Board member with his local Little League, launched a parenting ministry and led study groups with his church, started and coached a cyber-security competition team for high school students with his chapter of Civil Air Patrol, started and coached a robotics team for middle school students through a local school, and served as a multi-precinct supervisor for the county elections board. His work at Westlake Christian School was honored in 2012 when the school was named a National Blue Ribbon School by the U.S. Department of Education. During his time at FSU, Paul led the team that founded WVFS-FM, which is today considered one of the top college radio stations in the country. He has twice served as the President of his local Seminole Club, and has proudly supported FSU academics and athletics. He is a member of the FSU Foundation's President's Club and is proud to be part of the CCI Leadership Board.
Marilyn McCall Wiles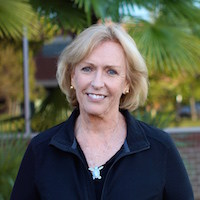 Marilyn McCall Wiles continues her involvement with lifelong learning. Her professional history includes classroom teacher, entrepreneur, Senior Policy Analyst in New York Senate, international trade columnist with the Capital District Business Review, evaluation specialist at FAA Center for Management Development, and CEO of her own management company, ALERT, The Alliance for Lobbying, Evaluation, Research and Training. Dr. Wiles served as faculty member at Miami University, Oxford, Ohio, Department of Teacher Education and Department of Educational Leadership as well as Visiting Professor at Valdosta State University, Department of Educational Leadership, College of Education, Valdosta, Georgia. While in the private and governmental sectors, Wiles took the teaching/learning process beyond the traditional classrooms. Her experience as a Post Doctoral Associate with the Scripps Foundation Gerontology Center, Miami University, expanded her work in lifelong cognitive learning. Wiles experience as an educational change facilitator with the Kettering Foundation, Dayton, Ohio, refocused her work combining leadership development with factors inherent in the change process. In Albany, New York, she served in a leadership capacity on several boards including the American Heart Association, Junior Achievement, Albany Symphony, Gift of Life Foundation, YWCA of Albany, Camary Statewide Services for Autistic Adults, New Scotland Historical Society, Childs Nursing Home Association, 100 US Women – Leadership America, VP SUNY Women's Association, and Chair, Senior Services of Albany Foundation, raising money and promoting programs and services for each respective organization. Wiles continues her commitment to leadership development by serving in leadership positions in Florida. She is Vice Chair, St. Johns County Library Advisory Board, as well as Founder and Chair, The Enterprising Women's Leadership Institute, Inc. (EWLI). As a member of the Leadership Board, College of Communication and Information, Florida State University, she works with the College in enhancing FSU's relationship with its alumni. As such, she has been instrumental in establishing the Old City Seminole Club, St. Augustine, Florida. She believes giving back is important to better understanding and strengthening all aspects of the community. One of her most valued recognitions is receipt of The Rotary Foundation District Service Award for outstanding service in promoting the Rotary Foundation and its goals of world understanding and peace. In 2007, she founded and chartered a new Rotary Club, The Rotary Club of Coastal St. Johns County. To support The Rotary Foundation, she initiated the first-ever annual Paul Harris Celebration Dinner for the St. Augustine Rotary Club. Her efforts in promoting women's leadership over the past thirty years are reflected in the number of women who have achieved leadership positions while members of EWLI. Today, Dr. Wiles focuses on working with organizations in identifying and supporting leadership development. She combines her professional and business expertise with emerging leadership issues including technology, public and community relations, environmental advocacy and organizational development.
Michelle M. D. Winokur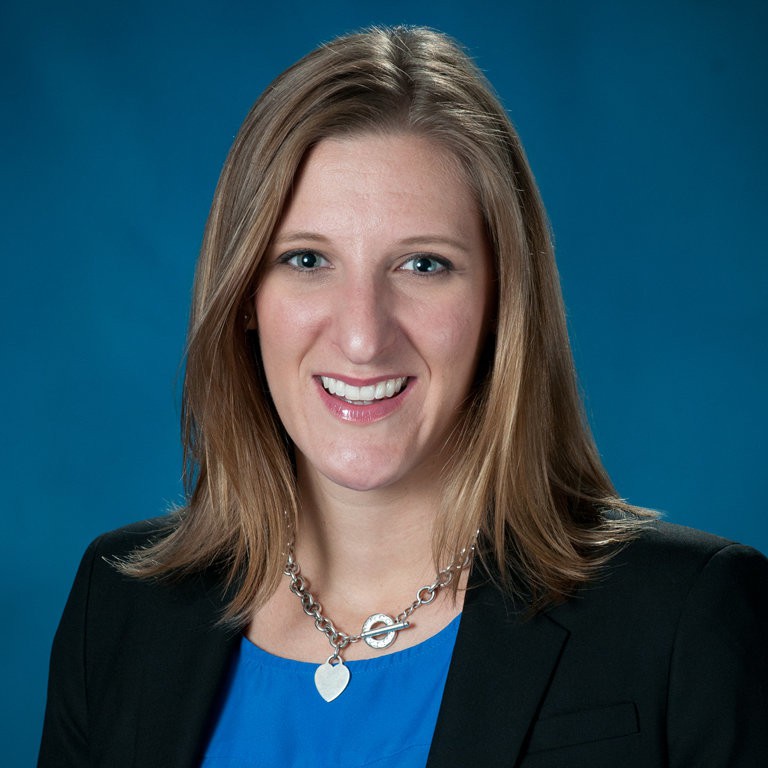 As a two-time graduate of the College of Communication (B.S. in Public Relations, 2006 and M.S. in Integrated Marketing Communication, 2007), Michelle M. D. Winokur is pleased to join the CCI Leadership Board as of May 2015. During her years at Florida State University, Michelle was involved with many leadership and service organizations, and was honored to be elected Senior Class President in 2005. After several years away from the classroom, Michelle continued her education across town and in 2015 earned a Doctorate of Public Health in Biostatistics and Epidemiology from Florida A&M University. Professionally, she serves as Deputy Chief Financial Officer of the Florida Department of Financial Services under CFO Jeff Atwater. Outside of the office, Michelle is involved with her church and serves on the boards of the House Corporation for the Gamma chapter of Chi Omega at FSU and Girls on the Run of the Big Bend. A fitness enthusiast, she enjoys competing in triathlons and completed her first IronMan distance event in 2014.
Marilyn J. Young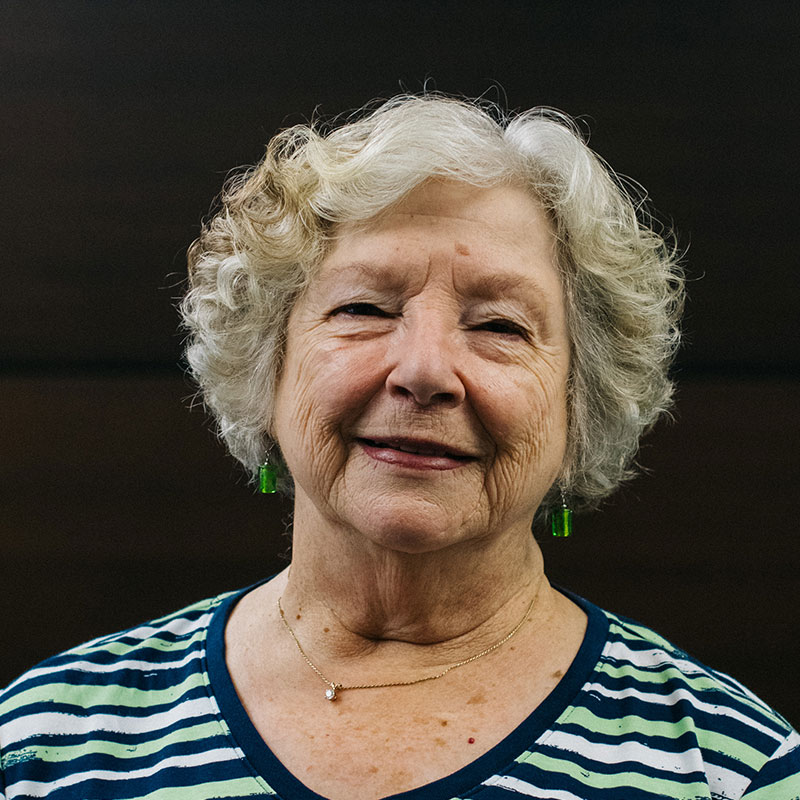 Marilyn Young is the Wayne C. Minnick Professor of Communication Emerita at FSU. An active scholar throughout her 35-year teaching career, Dr. Young focused her research on political argument with an emphasis on the development of political rhetoric and argument in the former Soviet Union, particularly Russia. She has continued her research and publishing efforts in retirement, regularly attending national and international academic conferences, including most recently the biennial Russian Communication Association meeting in St. Petersburg, Russia, and the Eighth International Conference on Argumentation in Amsterdam. Currently Marilyn is President & CEO of RussTech Language Services, Inc. in Tallahassee. RussTech, which was founded in 1994, provides technical translation and conference interpreting support to law firms, manufacturers of high-tech equipment, and a broad range of federal and state agencies − including the U.S. Department of Energy and the Florida Department of Children & Families. A member of Phi Beta Kappa, Marilyn received her B.A. from FSU in 1964 with a double major in English and Speech Communication. Prior to entering graduate school at the University of Pittsburgh, where she earned an M.A. (1968) and a Ph.D. in Rhetoric and Public Address (1974), she taught English and coached the debate team at Edgewater High School in Orlando, where she had been born and grew up. Marilyn was an Assistant Professor, Director of Forensics, and Debate Coach at California State University Los Angeles from 1969 to 1972. Joining the FSU faculty in 1972, she spent 13 years as the debate coach and Director of Forensics. At FSU she served as Chair of the Department of Communication. She also served two terms as President of the Faculty Senate and continues in the role of Parliamentarian to that body. She was President of the Southern States Communication Association (SSCA) in 2003-2004 and currently serves on the Board of Directors for the Eurasian Communication Association of North America (ECANA). During her tenure at FSU, Marilyn received numerous awards, including the Teaching Incentive Program Award in 1995 and the Professorial Excellence Award in 1998. She was named the Minnick Professor of Communication in 2001, honoring her mentor and long-time colleague. In 2005, Marilyn received the Fred L. Standley Distinguished Service Professor Award from FSU, as well as the Michael Osborne Teacher-Scholar Award from SSCA. In 2006, SSCA presented Dr. Young with the Johnson-Padgett Distinguished Service Award. Most recently, in 2012, she received the "Vires" Torch Award, one of the highest honors FSU can bestow on a member of the university community. In addition to over 150 scholarly articles and presentations at national and international academic conferences, Dr. Young has published several books, including Coaching Debate [1976]; Flights of Fancy, Flight of Doom: KAL 007 and Soviet-American Rhetoric [1988, with Michael Launer]; Nuclear Energy and Security in the Former Soviet Union [1997, with David Marples], and Discourse, Debate, and Democracy [2009, with David Williams]. She is the co-editor of Controversia: An International Journal of Debate & Democracy and has served on numerous editorial boards, including The Quarterly Journal of Speech, Critical Studies in Media Communication, Argumentation and Advocacy, the Southern Communication Journal, and Women's Studies in Communication.