EXPERIENCES

THAT MAKE THE DIFFERENCE
---
The FSU College of Communication & Information (CCI) Faculty of the Future initiative is a college-wide strategic effort to develop, support and empower our faculty as they prepare students for successful careers, provide engaged educational experiences, and build vital, collaborative, interdisciplinary research efforts.
FACULTY OF THE FUTURE CORE CONCEPTS
Get to know all the cool things our faculty are doing at CCI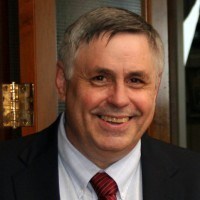 The problems our communities face are complex. Today's graduates need the dexterity and competence to address a range of new and complex issues. By creating educational experiences that extend beyond the classroom, our students are engaged in research projects, professional experiences, and interactive coursework, and learn skills and strategies applicable to real life.
We are passionate about the education we provide and the impact of our teaching and research. We're dedicated to providing Florida State University students with the environment and opportunities they need to launch successful careers, connect with their community, and face tomorrow's challenges.
Larry Dennis
Dean Emeritus, College of Communication and Information