About
The FSU iCamp is a five week, pre-collegiate, academic summer program for talented high school students from groups historically underrepresented and underserved in science, technology, engineering, and mathematics (STEM).
Funded by the U.S. Army Educational Outreach Program (AEOP) and administered by the Technology Student Association (TSA), the UNITE program is designed to encourage and help prepare students to pursue college-level studies, and ultim ately, careers in engineering and related STEM fields. More information about the AEOP and Unite can be found at www.usaeop.com and at www.tsaweb.org/TSA-UNITE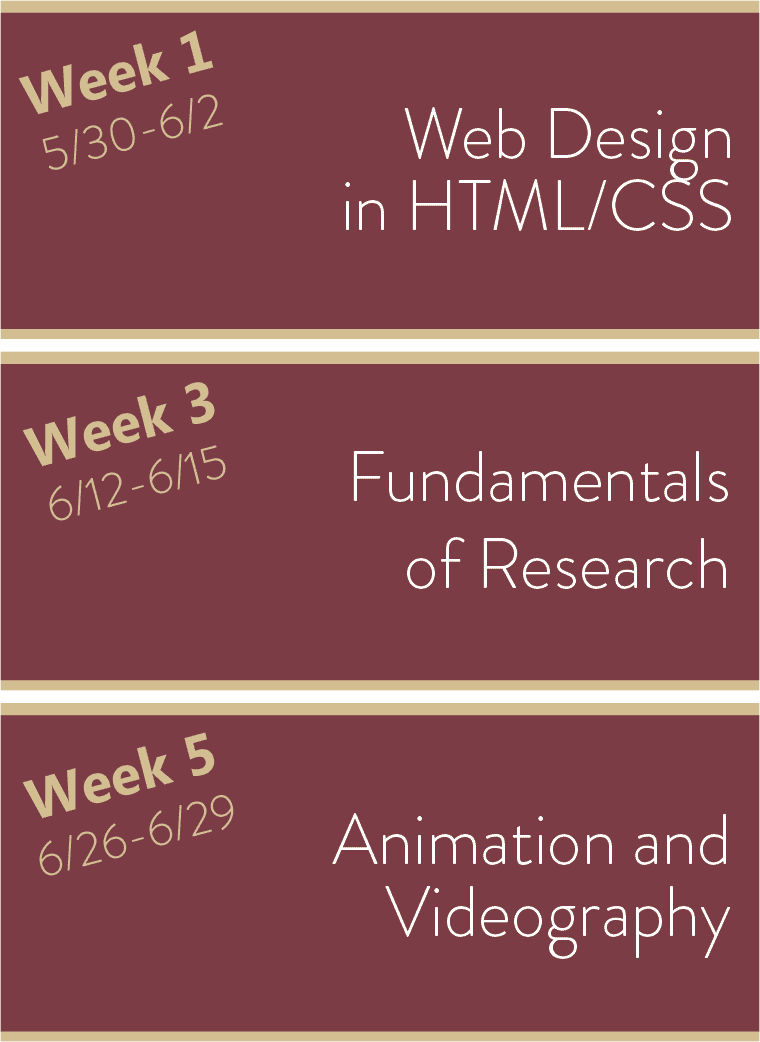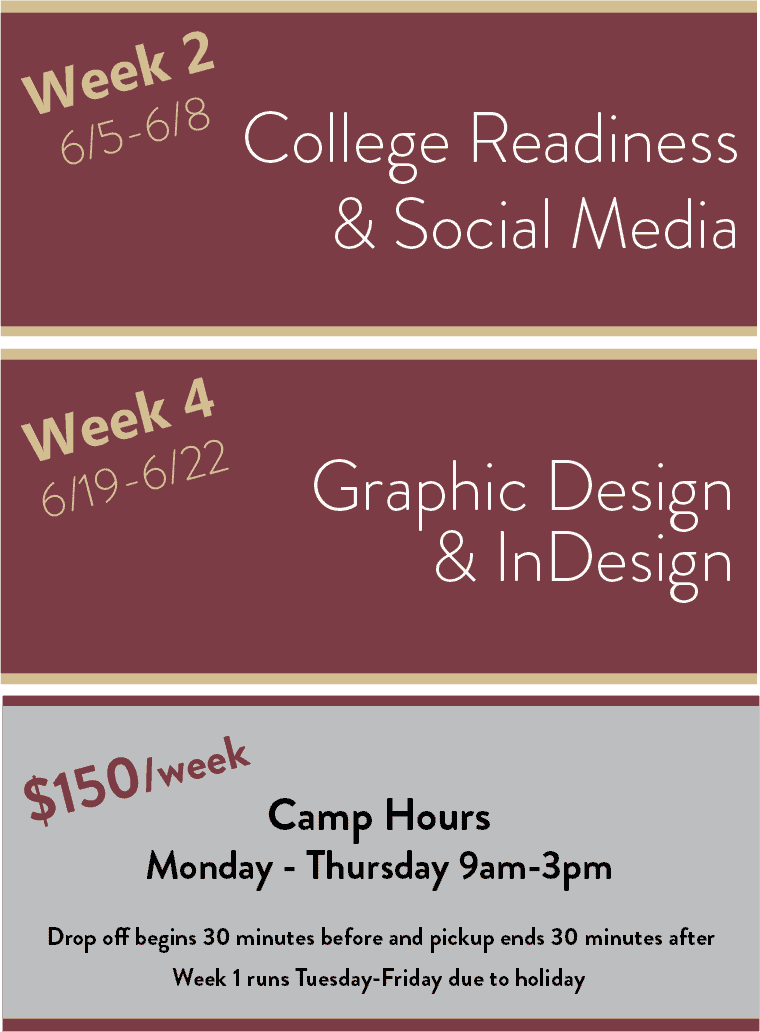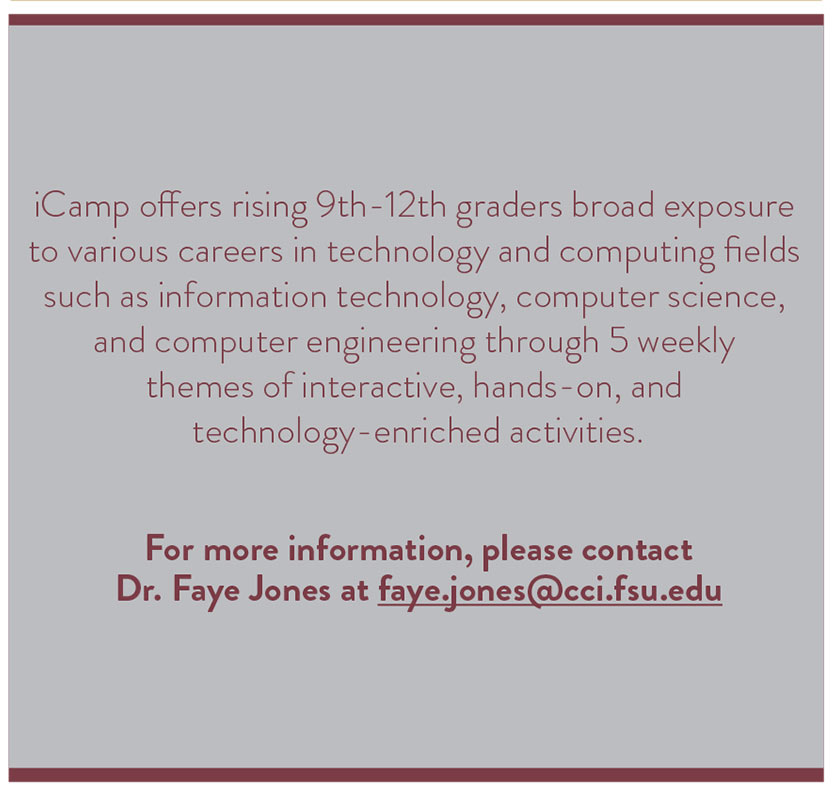 Interested? Get in contact!
---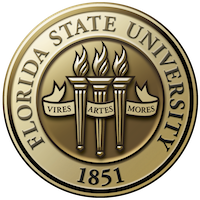 FLORIDA STATE UNIVERSITY
Faye Jones, Ph.D.
FSU--Florida IT Career Alliance
William Johnston Building, Room 2024
Tallahassee, FL 32306
faye.jones@cci.fsu.edu
850-645-1439