Each spring, the FSU College of Communication and Information community comes together to celebrate and honor the academic excellence, leadership and dedication to service of our students, faculty, alumni and community partners.
Honorees from the School of Communication, School of Communication Science & Disorders, and the School of Information are recognized for their academics, research, teaching, community involvement and leadership. We are proud to celebrate and send congratulations to our honorees!
2021

Honorees
---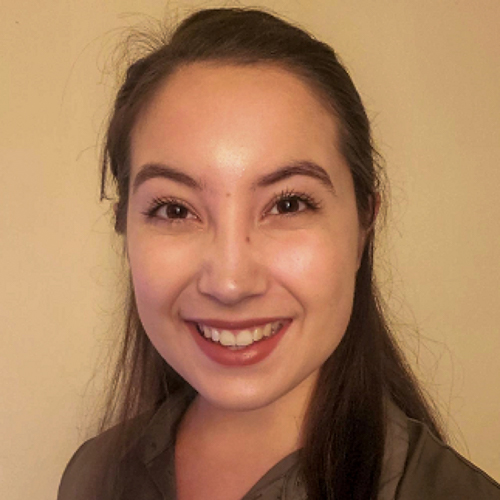 Briana Acevedo
Graduate Leadership Award
Briana's master's thesis includes a 4-week emergent literacy training for parents of children with hearing loss. This project was selected for a Students Preparing for Academic Research Career (SPARC) awards from ASHA. Briana's leadership on this project has been exceptional, including developing all materials, interfacing with all parents, and training four undergraduate students on her coding scheme. Briana is also a finalist in the 2021 Master's in Four.
Areannah Agathe
Outstanding Second Year Graduate Student Clinician
Areannah did an excellent job working as speech-language pathology student at a private practice in the United States Virgin Islands. Areannah stepped up to the plate and did an awesome job being creative with clients during the pandemic. Many clients had a difficult time with the change in their routines due to school closures, and Areannah created great activities to keep them engaged and to motivate them in school. She also started a reading log program to get the students reading and writing.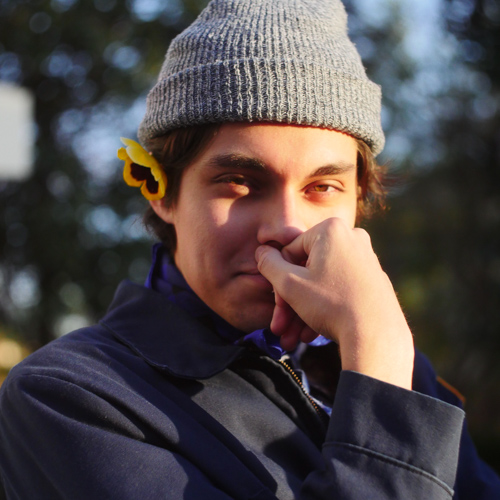 Louis Akkermans
Outstanding WVFS Tallahassee
Starting with the station in PR and News, Louis quickly earned a DJ spot, joined the Production team, started hosting two specialty shows, Hootenanny and Solementé Latino, and—mid pandemic—stepped into the lead student position of Program Director. Even during this difficult time, Louie has gracefully and responsibly led the team, employing new approaches to management, and helping ensure continued 24/7 broadcast.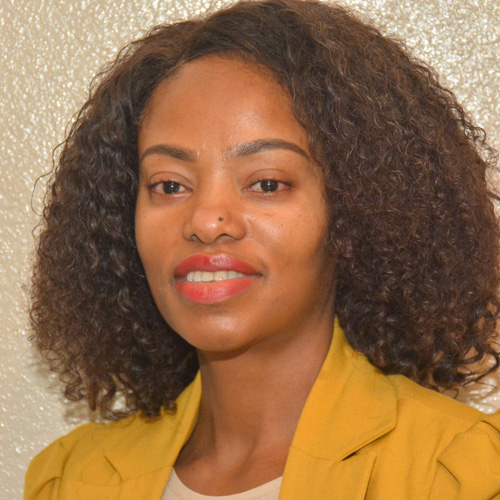 Obianuju Aliche
Outstanding Doctoral Student
Obianuju is currently pursuing a Ph.D. in Information Studies who has maintained perfect academic standing, served as lead instructor, and conducted research activities. Obianuju actively seeks opportunities to improve the programs within the School of Information. She has volunteered on several committees within the School and has taken on the task of designing data collection instruments to evaluate graduate lead instructors and TAs within the School. As a member of the Graduate Policy committee, Obianuju works diligently to ensure that the concerns of students are reflected in decision making.
Hany Alsalmi
Outstanding Doctoral Research Assistant
Hany was teaching undergraduates at FSU when the pandemic escalated in Spring 2020 and all undergraduate courses in the School of Information were transitioned to online almost overnight. He embraced this change and adapted his teaching strategies to accommodate his students' learning needs and help them adapt to change. In addition, Hany was also nominated for the prestigious Outstanding Teaching Assistant Award. One of his students had this to say: "Class was amazing, and I enjoyed every bit of it. Thank you for being so understanding and working with us during these tough times."
Rachel Bailey
Faculty Research Award
Since joining the School of Communication, Professor Bailey has stayed true to her reputation of being a productive scholar with international visibility. Her latest publication, a collaborative effort, printed in the Journal of Communication, a flagship journal in the field, illustrates how impactful and prevalent her studies are. Equally notable is the fact that within the last two years, she published 10 manuscripts, mostly with students as co-authors. This year, she received notification of her promotion and tenure to Associate Professor, started as Director of our Doctoral Program, and was awarded a summer research grant.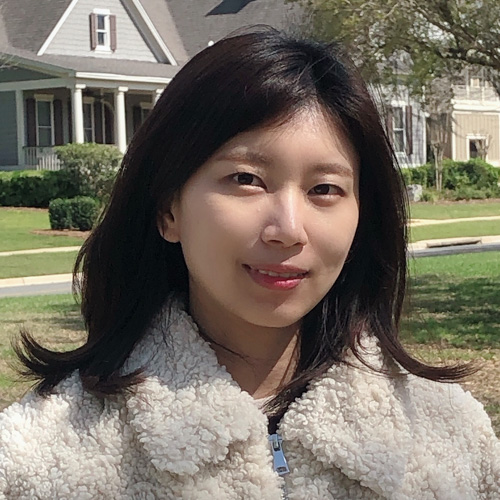 Hyerin Bak
Outstanding Graduate Lead Instructor
Hyerin has a Bachelor of Global Studies from Pusan National University, Busan, Korea; a Bachelor of Library and Information Science from Syracuse University, NY; and a Master's in Library and Information Studies from FSU. She has been a graduate lead instructor four semesters, and this award recognizes the skills she has honed both in face-to-face and online classes. When transitioning to online during Spring 2020, she developed a strategy of finding out exactly what each student already knew and created a plan for guiding their learning based on this knowledge.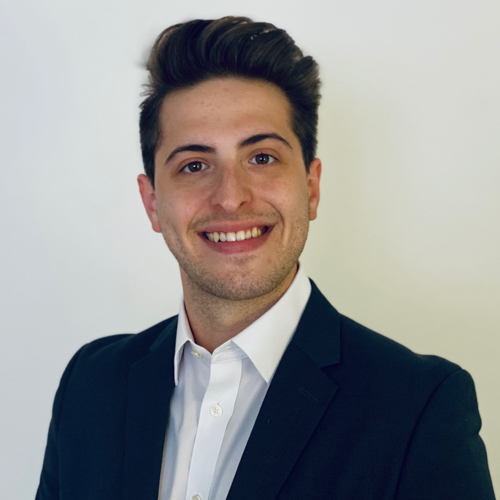 Martin Barbieri
CCI Academic Leadership Graduate Student Award
Martin is currently enrolled in the Master's Degree in Information Technology at the School of Information and works as a Project Analyst on the team of Amadeus, an international IT organization. Through his work, he learned what it means to work in a multicultural environment and the importance of leadership and management. His areas of focus are large scale data management, web design and technology, and networking. Upon completion of the MSIT, he hopes to be on the doorstep of a great career. He is ecstatic to continue his education at FSU and to further diversify his experience and knowledge.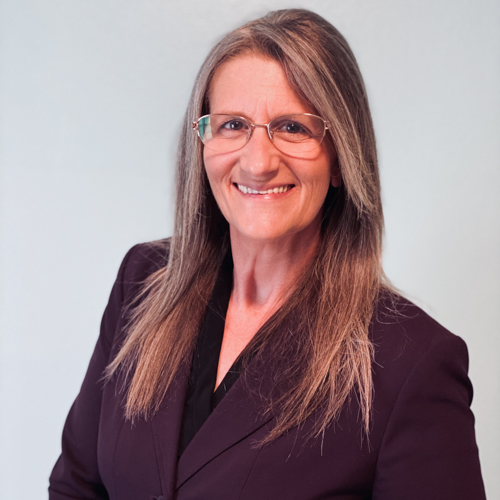 Elizabeth Bennett
Outstanding Master's Student in MCS Division
As Dr. Donna Nudd says, "I've never had a student named after a famous Jane Austen character before, so Elizabeth Bennett was a first. And she was a delight!" In the "Teaching Oral Communication" seminar, Elizabeth shared her keen insights about pedagogy, as well as sharing practical problem-solving tips with her peers; something she continued to do as a lab instructor for Public Speaking, and most eminently as a Teaching Associate for FSU's Program for Instructional Excellence. We congratulate Elizabeth on this award!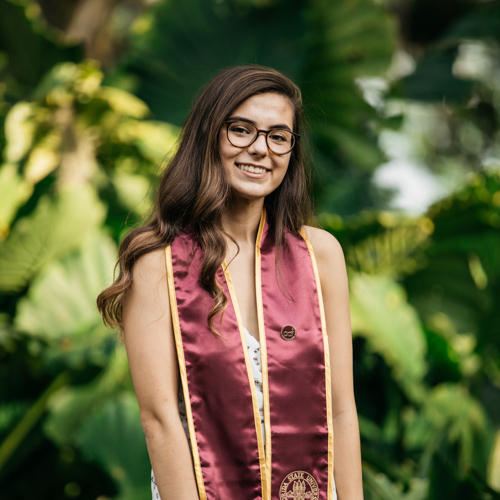 Kaitlyn Bludau
Outstanding Master's Student in IMC Division
Kaitlyn has worked behind the scenes at the School of Communication for the past two years, assisting with scheduling and reports and creating the graduation videos used during the pandemic. Kaitlyn has served as the Teaching Assistant for COM 4470 Desktop Multimedia, letting her design skills shine by training students on Adobe Software, including Photoshop, InDesign, and Dreamweaver. Thank you and congratulations, Kaitlyn!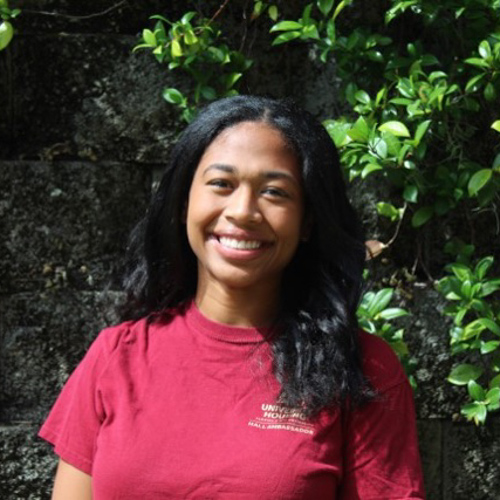 Lexi Boynes
Outstanding Public Relations Student
A star student and genuinely lovely soul, Lexi sets the bar incredibly high. Her academic and extracurricular accomplishments are many: Honors Program, FSU Pre-Law Scholar, multiple internships, Homecoming Court, award winning Resident Assistant, SLC Blockbuster Chair, WVFS PR rep, Community Ambassador, tireless volunteer, SGA Class President and Garnet & Gold Honor Society inductee! What hasn't she done?! And now she's off to Law School! We're so proud of you Lexi, and wish you all the best—congratulations!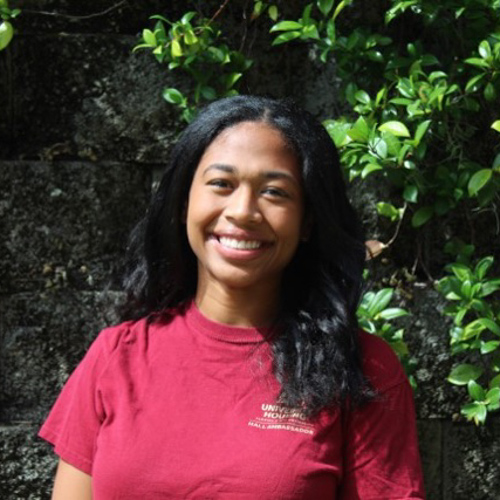 Lexi Boynes
Honors in the Major
Advisor: Dr. Patrick Merle; Title: "A Modernized Studio System"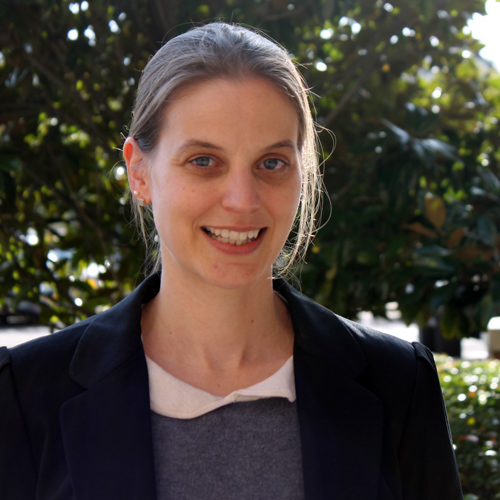 Ulla Bunz
Faculty Leader/Builder Award
Professor Bunz genuinely enjoys when plans and projects move forward. In fact, she will often volunteer her time to ensure that as a unit and as a community, we make progress for the benefits of all. Her meticulous attention to details as well as her ability to interpret complex university policies and procedures with enthusiasm have made her a strong and generous leader.
Kassidy Monique Charles
Honors in the Major
Advisor: Dr. Jennifer Proffitt; Title: "Media Coverage of Police Brutality: A Case Study of Adama Traore"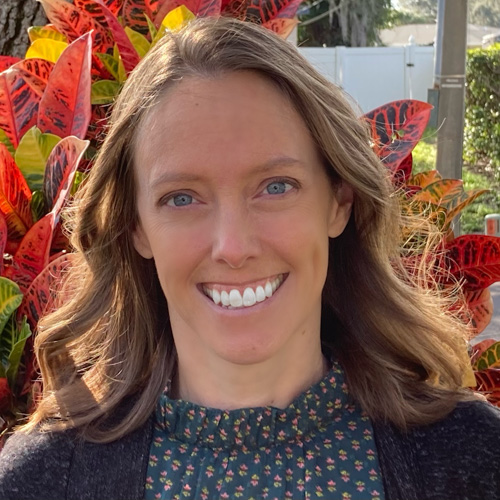 Lenoir Clancy
Outstanding Distance Learning Student Award - Cohort 2018
Lenoir has demonstrated several outstanding qualities as a graduate student. She is professional and timely in her communications, she is a critical thinker and consumer of research, and she is adept at applying material from class to her clinical practice. In one class, Lenoir was one of two students who received a perfect score on a clinical case project. She is a strong writer and excellent with synthesis of material.
Aryanna Clark
Honors in the Major
Advisor: Dr. Juliann Cortese; Title: "The influence of a model's apparent gender on viewers' responses to print ads: A Social Identity Theory perspective"
Rachel Corry
Honors in the Major
Advisor: Dr. Patrick Merle; Title: "Food for Thought: Perceptions of Local Organic Farms by Their Communities"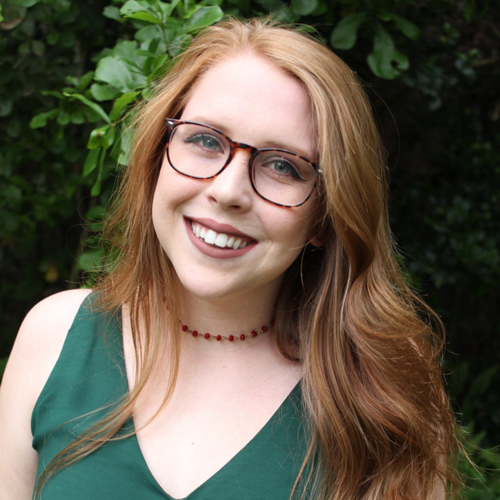 Chelsea Crosslin
Outstanding First Year Graduate Student Clinician
Chelsea began her clinical training with high standards set for herself. She immediately presented as someone who is organized, creative, professional, and entertaining. She has an endearing manner and is able to put her clients at ease, which is not an easy task for a first-year graduate clinician. Although Chelsea may demand perfection of herself, she also knows how to accept supervisory feedback; acknowledging that her clients are her top priority. Chelsea has been (and will continue to be) a delight to work with.
Matthew Cusic
Outstanding First Year Master's Student
Matt is an exceptional graduate student. This is easily evident in his thoughtful and well-written assignments and engaged interactions in class, even via Zoom. He is a quick thinker and learner in both academic and research endeavors. He has produced creative work promoting research through social media, as well as completed careful analysis of participant data. His academic and research achievements will make him a well-rounded and well-informed speech-language pathologist.
Anabel Daugherty
Outstanding Seminole Productions
Anabel has been an all-star student for Seminole Productions, consistently raising the bar and setting an example for other students to follow. Her work for Seminole Productions, both in live events and digital content production, has been top notch. Because of this, Belle was assigned to work on the DEMOS project for the FSU Department of English and was singled out for her stellar work. Anabel is truly deserving of this recognition—congratulations!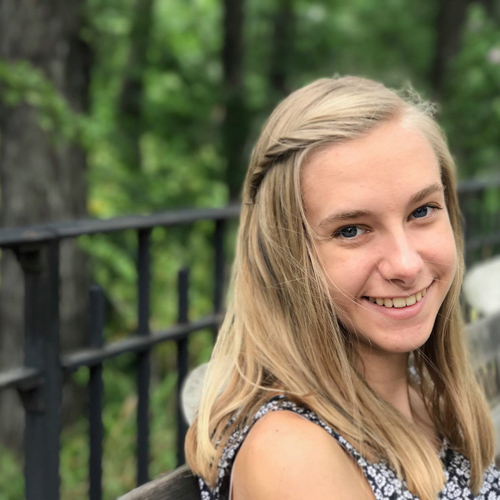 Madeleine Dittmer
Top Teaching Instructor – SPC 2608
Serving as the SPC 2608 Public Speaking Coordinator and lab instructor for a special section of the class reserved for students suffering high communication apprehension, Madeleine has been a steady guide and calming force for her peers and students alike. Maddy is a conscientious and caring colleague with a gentle, can-do demeanor, who is always willing to offer extra attention to students experiencing anxiety, ready to assist fellow instructors, and happy to work behind the scenes to improve the program.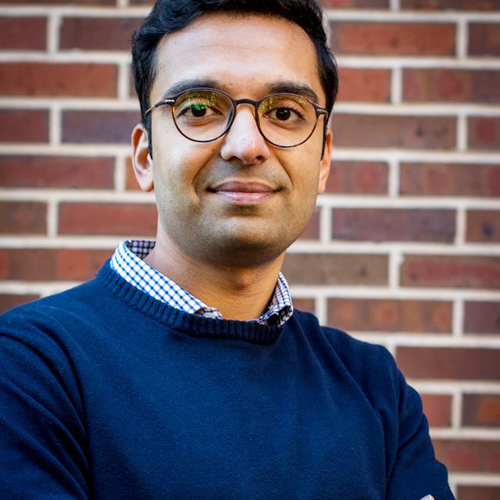 Vaibhav Diwanji
Doctoral Research Award
Vaibhav had an extremely productive year with three publications in 2020, two publications in press, and multiple conference papers. He served as the driving force for most of these works and has made a significant contribution to the rest. Vaibhav is a gifted student and tireless researcher. He has also been an integral part of our South Asian Culture and Media conference the past few years, helping organize and run the conference, advancing opportunities for research and collaborations around the world.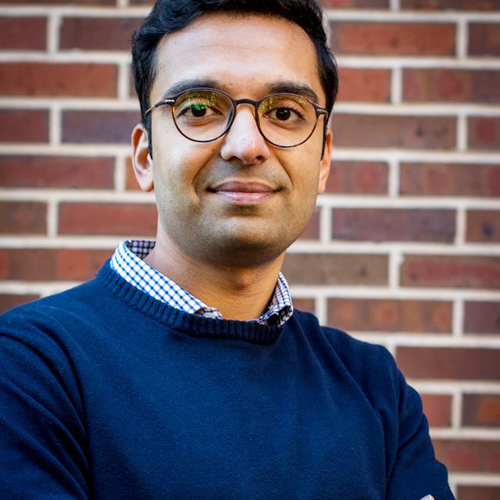 Vaibhav Diwanji
Extraordinary Service Award - Graduate Student
The work Vaibhav has done the past four years for the South Asian Media and Cultural Studies Conference and the Center for Global Engagement goes above and beyond. Vaibhav has helped organize the Conference, leading the Organizing Committee as Program Chair, and serving as Technical and Social Media Director. At the Center, he has served as an International Graduate Students Ambassador, helping students with their transition to FSU. He has delivered guest lectures at Manipal University and the Mudra Institute of Communication in India, and has served as a guest reviewer for conferences. Vaibhav has also been a stellar teacher, researcher, and colleague, and is beloved by faculty and students alike.
Abigail Ellis
University Academic Leadership Award
Abby is a stellar student and dedicated community member. As Dr. Merle says, she does not like to stand still. Abby maintains perfect academic standing, while also dedicating herself to community service. She is an inductee of the Garnet and Gold Honor Society and a Director's Ambassador, served as Community Service Director and Peer Mentor for the Honors Student Association, is a member of the FPRA, the City Church Production Team, and FSU's Academic Recruitment Organization, has volunteered with Kid's, Inc. and the Children's Campaign, completed multiple internships, received multiple scholarships, and has maintained a spot on the President's List for three years running.
Johanna Eugenio
CCI Academic Leadership Graduate Student Award
In the last two years, Hanna led data collection in childcare centers, trained eight undergraduates and three graduate students to use a communication code that she helped to develop, and has specialized in the use of an observational coding and statistical program. Hanna's leadership extends beyond our lab as she collaborates with faculty at other universities on four manuscripts. In each role, she brings an unmatched work ethic and collaborative disposition. For our undergraduates, Hanna is a role model who exemplifies the professionalism, maturity, and persistence that they all strive to emulate.
Johanna Eugenio
Graduate Assistant Award
Hanna is an exceptional GA and leader and an equally outstanding student. In the last two years, Hanna led data collection in childcare centers, trained undergraduate and graduate students on early communication codes and on observational coding software. She has contributed to four manuscripts and regularly collaborates with faculty at other universities. Hanna has an unmatched work ethic, collaborative nature, and humble attitude that inspires others to follow her lead. We are so proud to recognize her service!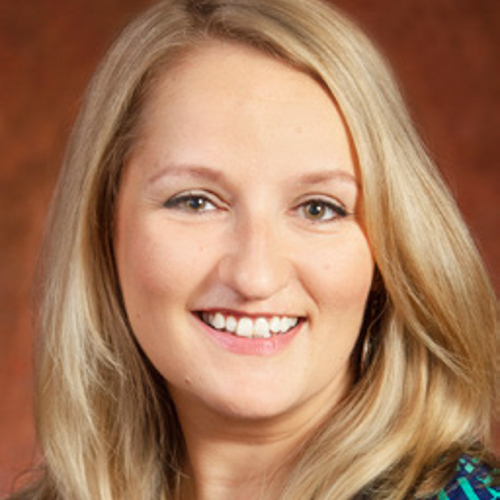 Kelly Farquharson
Faculty Teaching Award
Dr. Farquharson excels as an instructor in both her graduate and undergraduate classes and receives excellent student ratings for her efforts. She strives to empower her students to own their learning and to feel more confident when engaging with challenging material. Further, her infectious passion for the discipline complements and elevates the learning spaces she creates.
Lori Feingold
Outstanding Distance Learning Student Award-Cohort 2020
Lori Feingold is an exceptional graduate student whose assignments were consistently among the best ones written. Her work in and outside of class reflects deep critical thinking abilities and keen clinical application skills. She stood out for her insightful comments on the readings and posed questions that developed class concepts further for specific clients. She exemplifies not only what we think of for outstanding students, but what we consider outstanding for practicing speech-language pathologists.
Diana Ferguson
F. William Summers Award
Diana is from Casselberry, Florida, and is currently enrolled in the Master's Degree in Information. As a Smithsonian Institute intern, she gathers/provides information to FEMA in protecting our nation's cultural heritage institutions, and also serves as a metadata intern for the Library of Congress. She trains other interns while also providing valuable input on a priority digitization project to assist Congress, lawyers, and researchers' access to legal information.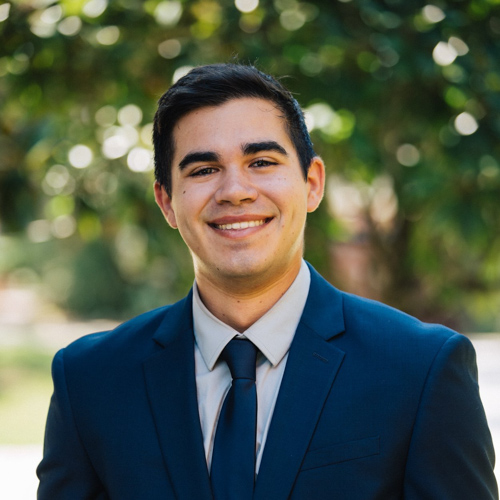 Anthony Fernandez
Outstanding Seminole Productions
Anthony is a true leader with Seminole Productions, and was recently chosen to direct a live sports digital broadcast for ESPN. He has excelled at creating digital content, producing features, and on-camera work, and was recently selected to help produce a video for the DEMOS project. His professionalism and attention to detail have helped provide the level of services for which Seminole Productions is known. Congratulations on this tremendous accomplishment, Anthony!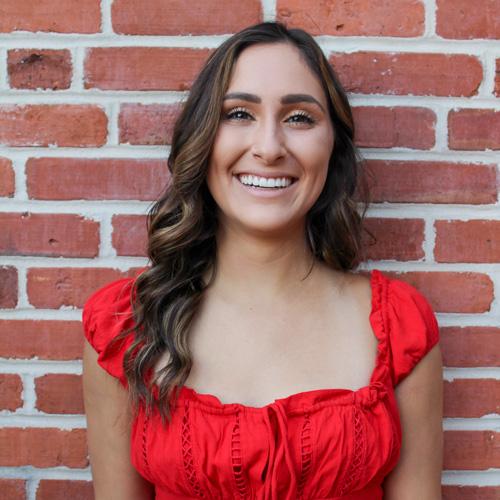 Kristen Fessler
FSU Academic Leadership Award
Kristen has been actively involved on campus and in the community. As Social Chair the Tri Delta Sorority, Kristen was instrumental in planning events, used social media in creative ways to inspire fellow members—especially during these difficult times, and participated in training seminars for COVID-19 to establish safety procedures for the sorority's events. She is grateful for the skills and personal development gained through challenging yet rewarding courses, and says her ICT experience led to an internship with Tallahassee Memorial Hospital. She credits her ICT experiences, community outreach activities, and internship, for her continued growth as a leader and her passion to serve.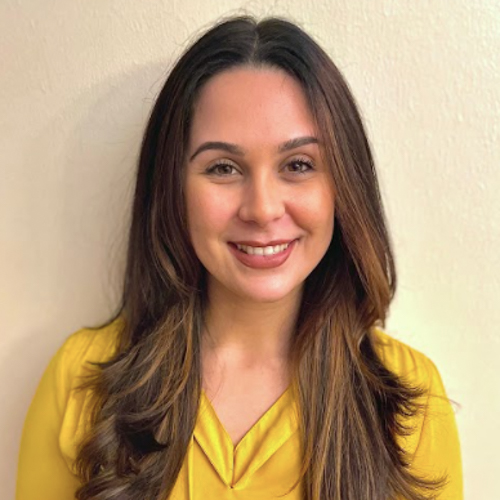 Keisey Fumero
Outstanding Doctoral Student
Keisey is an outstanding doctoral student who has demonstrated high academic standards as well as excellent leadership skills. She is an up and rising star, submitting three manuscripts for publication last year, and taking on new leadership roles within the doctoral program.  We look forward to her accomplishments ahead!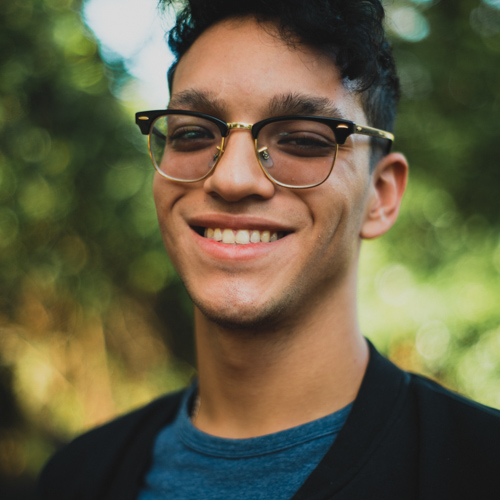 Jacob Garcia
CCI Academic Leadership Undergraduate Award
As a 1st GEN American and college student, Jacob is pursuing dual degrees in Information Technology and Digital Media Production. He is a Florida Georgia Louis Stokes Alliance for Minority Participation Scholar and is dedicated to the mission of diversity, inclusion and equity. Jacob's University research projects have allowed him to present at local, regional, and national events. His projects include tackling the digital divide and serving as an FSU Shadow, learning from ESPN industry executives and space exploration extraordinaries. Jacob's passion for learning is evident and his desire for positive change is inspiring. He represents the true spirit of our school.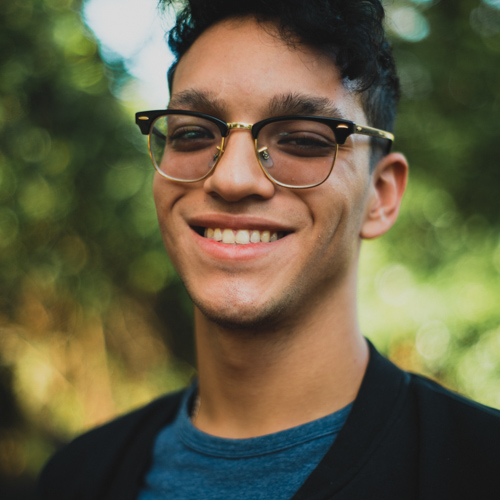 Jacob Garcia
Extraordinary Service Award - Undergraduate Student
As a dual major in Digital Media Production and IT, Jacob committed to important conversations in our college regarding equity, diversity, and inclusion. From meetings about programs to co-facilitating a university-wide conversation as part of the DIRECTO series, he provided invaluable student perspective on how to support and create an environment in which all are valued. Jacob has been an excellent addition to the Multimodal Emerging Media Entertainment Research Group, working tirelessly to assist research projects and contribute creatively. He's a beacon of light, supporting others and serving as an instrumental member of the group.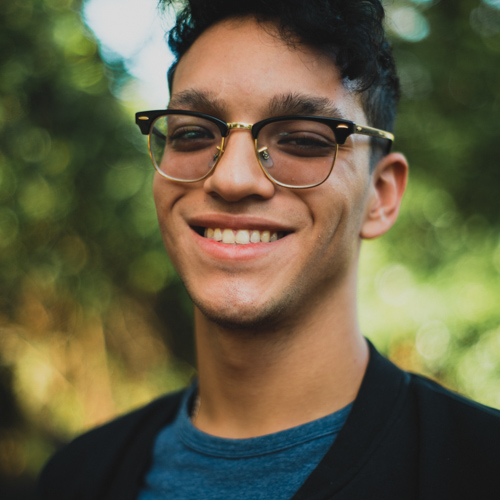 Jacob Garcia
Honors in the Major
Advisor: Dr. Brian Graves; Title "Arreglando la Raza (Fixing the Race): a Personal Reflection on Issues of Colorism in Latinx Society"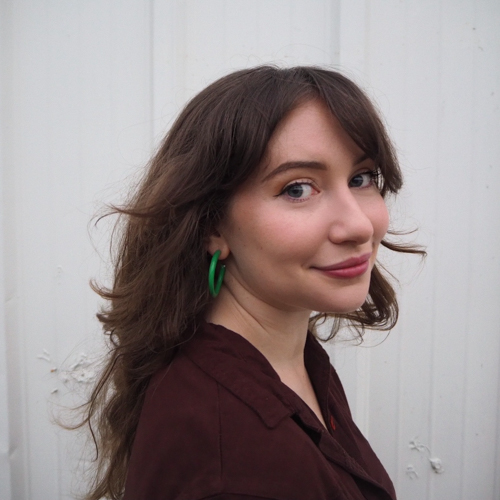 Mallory Glaser
Honors in the Major
Advisor: Dr. Partick Merle; Title: "Are Virtual Museums Worth It?: Discovering How Gen Z Perceives Virtual Museum Visits in Light of the Covid-19 Pandemic"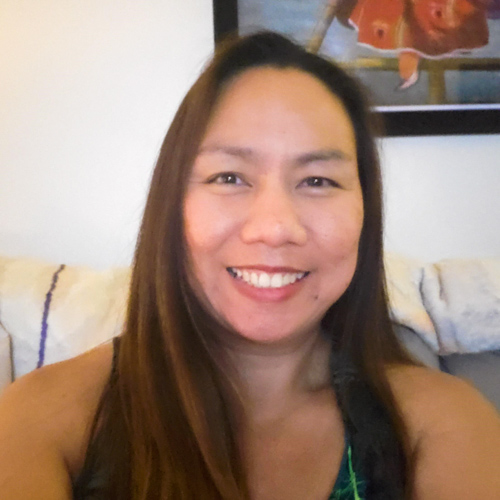 Kaye Grandstaff
Outstanding Master's in IT Student Award
Kaye is currently enrolled in the Master's in IT degree program. An industrious young lady, even during the pandemic, Kaye works full time at FSU, part time at Publix, and maintains her course load. Positive thinking, encouragement, and concern for others have become an essential part of her toolbox, even before this crisis started. She has been invaluable to her co-workers and classmates alike.
Zhe He
Faculty Leader/Builder Award
Dr. Zhe He is an amazing tour de force! He is an active and productive researcher, an engaged interdisciplinary collaborator, and a popular teacher, who has developed undergraduate and graduate courses in data mining and analytics. During his two years as MSIT Program Chair, the degree has risen in the US News & World Report rankings of online IT programs to #5 in the nation, and #2 among public universities. His leadership extends beyond the School and College across the University.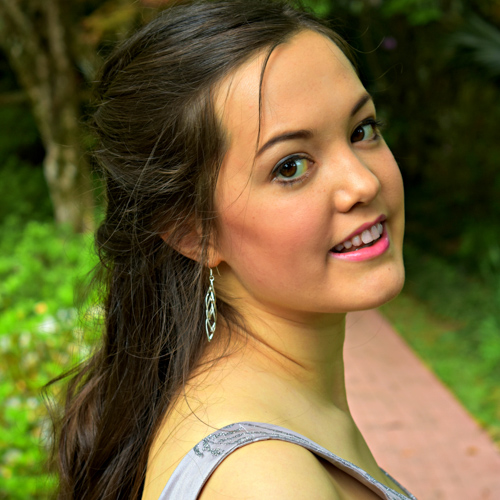 Audrey Hendrix
Outstanding Junior
We are so pleased to present Audrey with this award. Audrey's SCSD instructors are impressed by her initiative, inquisitive nature, and dedication to learning. She is a standout student, who we are certain will make meaningful contributions to the communication sciences and disorders field. We are very fortunate to be in a position to see what she does next!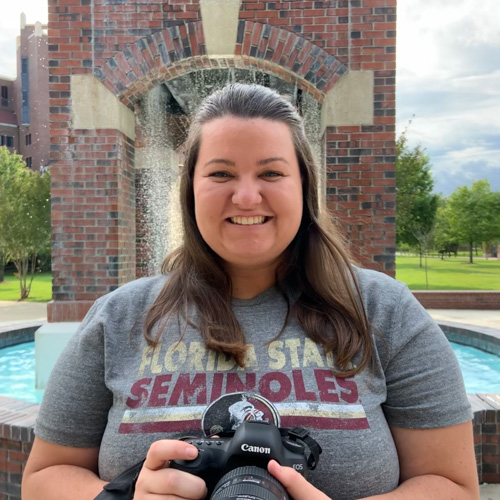 Madeline Hill
Outstanding Master's Student in PIMC Division
Madeline has been an outstanding student during her time in the PIMC Program, consistently producing excellent work that combines academic knowledge with exceptional skills in media production to tell real world stories that have a positive impact. As an orientation speaker and teaching assistant, she provided invaluable mentorship to new graduate students and to undergraduates in Digital Media Production. Her leadership and contributions have been truly remarkable, particularly during the COVID crisis. Madeline makes everyone around her better, and we are delighted to honor her with this award!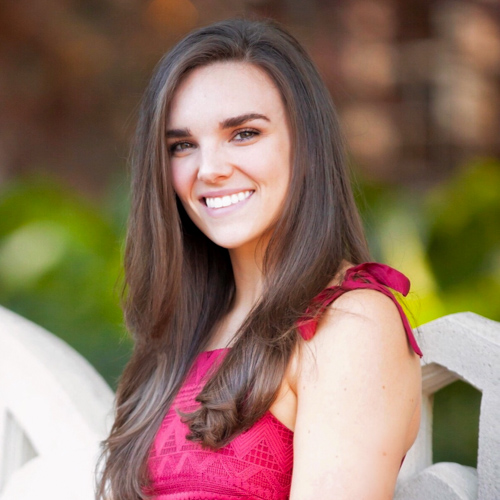 Erica Hope
Outstanding Second Year Master's Student
Graduate school can be overwhelming, but you wouldn't know it talking with Erica. She handled all her work with independence, maturity, and a ready smile. She excelled academically and clinically and made it all seem easy. Her confidence and humor will serve her well as a clinician. We are excited that she will soon be a practicing speech-language pathologist—she will be excellent!
Danielle Hovsepian
Undergraduate Leadership Award
Danielle is an outstanding student in SCSD. She is currently treasurer of Operation Smile and an active board member for NSSLHA. She is serving as a teaching assistant for phonetics and is timely and considerate in her work with students. She is consistently the top student in most classes in the major and also a true delight to learn with. Danielle is also a Garnet & Gold honor society inductee.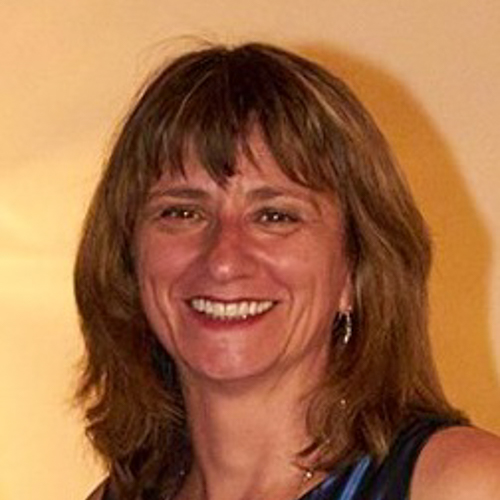 Svitlana Jarosyznski
Outstanding Doctoral Student
Lana, as she is affectionately known, has been an outstanding doctoral student, teaching various large lecture courses as well as designing a rigorous and timely special topics course on media and propaganda; serving as a mentor to master's and doctoral teaching assistants; and writing numerous conference papers and journal articles, along with an important, comprehensive, and insightful dissertation about political economy, language policies, and media regulation in Ukraine.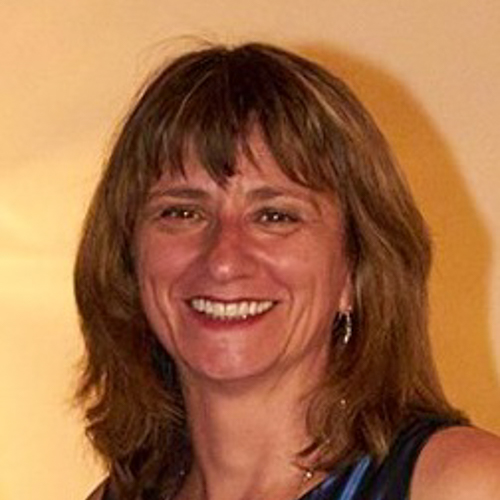 Svitlana Jarosyznski
Top Teaching Instructor – SPC 1017
Lana is an extraordinary teacher and coordinator for SPC1017 – Fundamentals of Communication. Her attention to each student is incredible and she offers the perfect combination of encouragement and constructive criticism. As her supervisor, Professor Zeigler says he's not sure he would have made it through the pandemic without her, and by always looking out for details and anticipating problems before they arise, Lana has made this year much easier and more enjoyable.
Nicole Irene Kelly
Outstanding Undergraduate in IT Student Award
Nicole's passion in Health IT led her to serve in a leadership role at Planned Parenthood using her IT skills to raise awareness for the organization. Nicole currently serves as co-project manager for a project entailing a long term plan for CCI Outreach. She is a member of STARS and Codeducation, organizations working to increase participation of all people in STEM fields. She has accepted a Technology Developer position with PwC Labs in Tampa and was recently honored as a FSU Torchbearer 100 inductee.
Shirin Khambalia
CCI Student Leadership Council Leadership Award
Shirin is an advocate for the Communication Science & Disorders community. She is a phonetics teacher assistant, helps review honors applications, is co-founder and co-president of Rotaract Club at Florida State University, and has served as the HOPE chair on the National Student Speech-Language-Hearing Association council at Florida State University. Her nominator said, "She shows ethical behaviors in any situation by being honest, respectful, understanding, and treating everyone equally."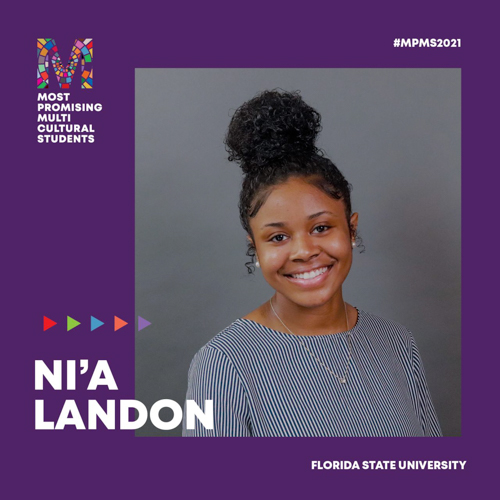 Ni'A Landon
Honors in the Major
Advisor: Dr. Arienne Ferchaud; Title: "Where do we go from here? The Power of Black Twitter in 2020"
Don Latham
Faculty Teaching Award
Dr. Latham been nominated for and received numerous university and College awards. He teaches the wildly popular Graphic Novels in Libraries course, and students at all levels appreciate his kindness, patience, sense of humor, and admire his organization and scholarship. Don's research in information literacy and young adult literature informs much of his teaching and he has been instrumental in helping lead the School of Information through its recent American Library Association accreditation.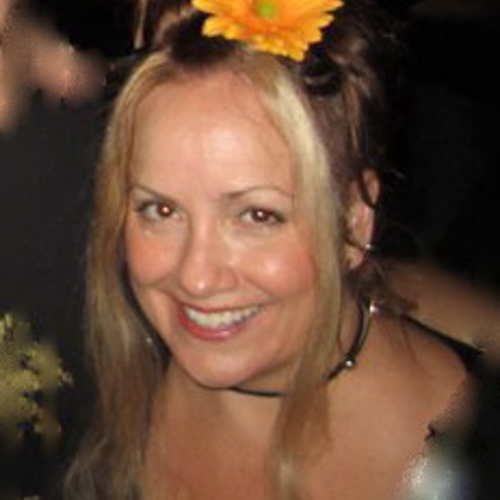 Michelle 'Misha' Laurents
Faculty Teaching Award
Dr. Laurents is an excellent teaching professor who has a passion for her craft and cares deeply about the wellbeing and success of her students. She tirelessly guides nearly 1,000 undergraduates a year through a class most don't want to take – Public Speaking! – while also mentoring more than two dozen graduate teaching assistants, and managing another 200 students and staff at WVFS Tallahassee, FSU's college radio station. Setting high standards for herself and her students, Dr. Laurents is committed to providing the best possible learning experience she can, and we are delighted to present her with this award.
Emily Leto
Academic Leadership Award - Undergraduate Student
Emily has been a leader since arriving at FSU, maintaining high academic standing and dedication to a wide variety of causes. Emily has served as a Social Justice Living Learning Community Mentor, Orientation Leader, Teaching Assistant, House of Representatives Reading Clerk, Youth Volleyball Club Referee, Headstart Tutor, Pace Center for Girls volunteer, Lake Cares Food Pantry Organizer, Relay for Life Team Captain, Camp Kesem Outreach Committee Member and Camp Counselor, and Her Campus contributor.
Sabrina Linares
Honors in the Major
Advisor: Malia Bruker; Title: "The City that Built You"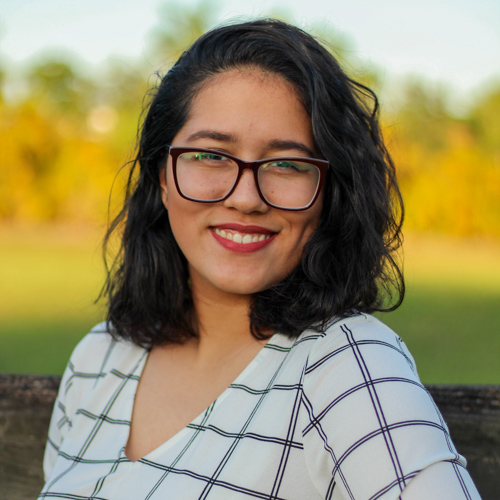 Naomi Lopez
Outstanding Multicultural Marketing Student
Naomi is pursuing Multicultural Marketing and Global Citizenship certificates, has served as Director of Advertising for the Center, and is a volunteer at the Christian Campus Fellowship, where she leads underserved students and facilitates projects to better the community. Naomi is one of the most active, prepared, and engaged students in promoting multiculturalism, diversity, and inclusion on campus, and we are happy to honor her with this award—congratulations!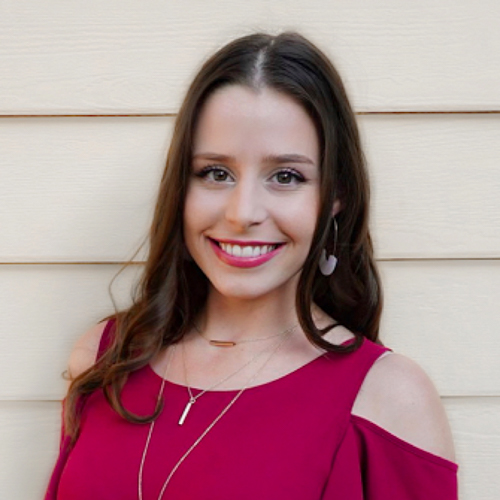 Paige Lovell
Outstanding Senior
Paige is currently conducting her undergraduate honors thesis on the topic of dosage within speech sound therapy sessions as it related to children's age and error sound. Paige has demonstrated command over the research process, including excellent writing skills and keen critical thinking abilities. Paige is an outstanding student across the board, and we congratulate her on this award!
Lucia Maldonado
Outstanding Hispanic Marketing Student
As a double major in Communication and Editing, Writing, and Media, Lucia has exceeded inside and outside of the classroom. Serving as the Center's Director of Public Relations and Co-Editor of the HMC Newsletter, she's put into practice her knowledge and desire to contribute to Hispanic communities on campus. Lucia is a member of FSU's Leading Women of Tomorrow Chapter, where she serves as Co-Director of Public Relations.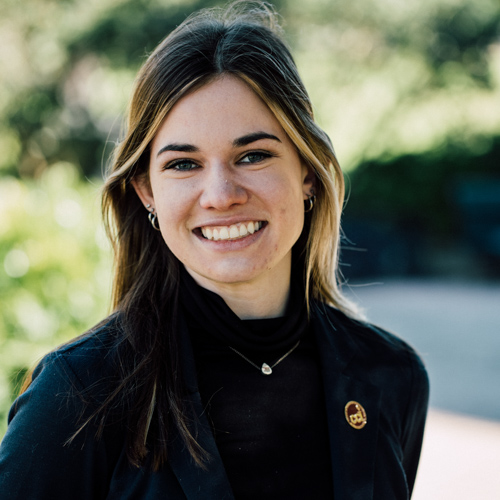 Kathryn Manning
Gene T. Sherron Award
Kathryn is an Information Technology major and has served in a leadership capacity in several organizations within CCI. While at CCI, Kathryn has used her IT skills to support and promote events, such as TSA Leadership Conference and STARS Leadership Celebration, and created web content in partnership with Campus Girl Scouts. Kathryn says she is grateful for the opportunities she has been afforded and is incredibly thankful to CCI and her many instructors, mentors, and classmates. Kathryn is a FSU Garnet & Gold honor Society inductee and a member of the Torchbearer 100!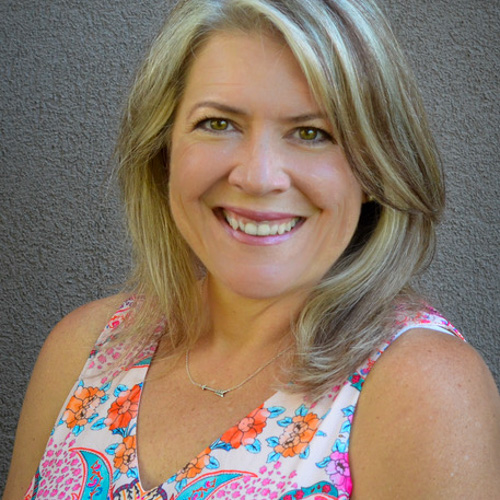 Tricia Montgomery
Faculty Leader/Builder Award
Dr. Montgomery took over as Director of Clinical Education just before the pandemic last spring. Because of the clinical training required, the pandemic offered a serious challenge to our main campus and distance learning graduate programs. Thanks to her perseverance and problem-solving skills we were able to maintain clinical placements or telehealth opportunities so that our students could graduate on time. This was no small feat and Tricia lived up to the challenge.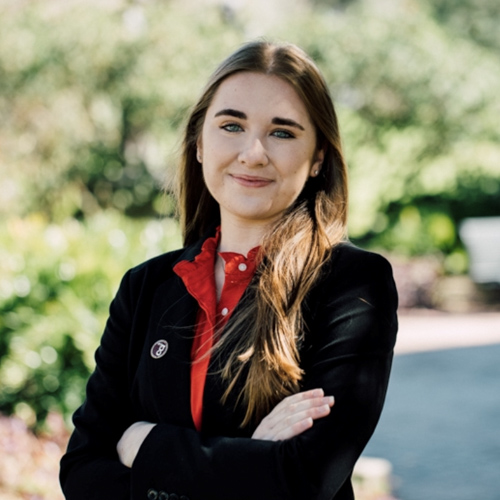 Kelly Newbrough
CCI Student Leadership Council Leadership Award
Kelly is the president of the service organization Delta Nu Zeta and the STARS Alliance, an umbrella leadership organization that includes Women Wednesdays, Social Spear and Women in IT/ICT Sharing Experiences. She participates in K-12 outreach, conference presentations, and mentors high school students while holding down jobs at the College of Communication & Information and Diverse Computing. Her nominators all appreciate her ability to make people feel comfortable, welcomed, and included. Kelly is a Garnet & Gold honor society inductee.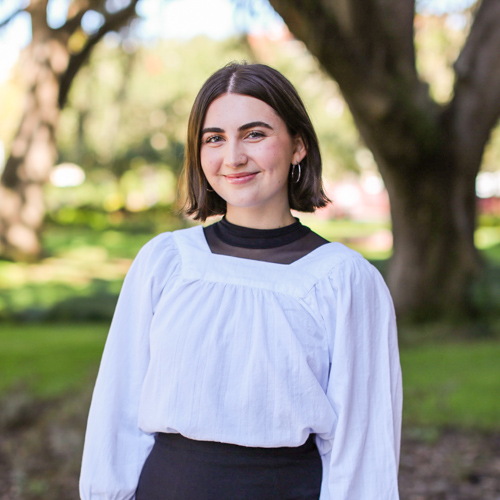 Cassie Nicolace
Outstanding Master's Teaching Assistant
Cassie has served as the graduate teaching assistant to the Arrowhead Advertising Team for two years, demonstrating incredible commitment to preserving the legacy of excellence associated with the team. She has selflessly shared her deep knowledge of the team's structure, organization, and workflows, and has demonstrated dedication, knowledge, and a natural ability to anticipate the next bend in the road. Cassie has—with passion and drive—helped guide and equip the next generation of Arrowhead Advertising.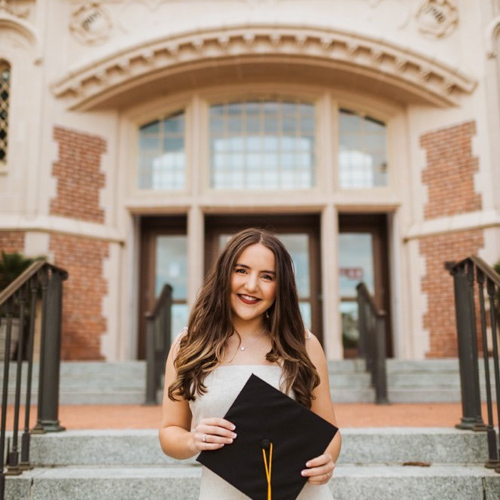 Lauren Olmsted
CCI Academic Leadership Undergraduate Award
Lauren exemplifies University leadership. As the vice president of the National Student Speech Language Hearing Association, she has been instrumental in coordinating the undergraduate student mentorship program, organizing multiple philanthropic events, and propelling the chapter forward during the COVID-19 crisis.
Krista Parrinello
Outstanding Distance Learning Student Award-Cohort 2019
Krista has demonstrated outstanding skills as a graduate student. Her dedication to the field and to her training is unmatched. She is a model for balancing a heavy course load with full-time work and several children at home. We are so proud of Krista and all that she has accomplished – we look forward to seeing what she will contribute to our field, and congratulate her on this well-deserved award!
Kathy Perez
Outstanding First Year Master's Student
Kathy is an ideal student and a real pleasure to have in class. She has a sound grasp on class content and is able to consistently express her learning in well-written assignments. She has a talent for connecting class material to clinical practice and is an excellent speech-language pathologist in the making.
Carolina Perez
Outstanding Hispanic Marketing Student
Carolina is actively involved in marketing and research, serving as the Hispanic Marketing Center's Social Media Coordinator and helping organize and promote the Center's 15th Anniversary Gala. She serves on the Hispanic Graduate Student Association's Executive Committee and as Marketing Officer at the Association for Latino Media, Markets, and Communications Research. Carolina is motivated to ensure research on Latino communities continues and is accessible to young women like herself, and has been accepted to Texas Tech University where she will pursue her Ph.D.
Austin Reichart
Outstanding Public Relations Student
Austin, a Senior Public Relations student in our BA to MA pathway program, is engaged in an exemplary quest to expand his knowledge and experience in strategic communication. His leadership in the PR Techniques course championing a campaign for an international real-world client, enthusiasm in leading the school's first podcast, and professionalism in all his internships, warrant a round of applause and this recognition.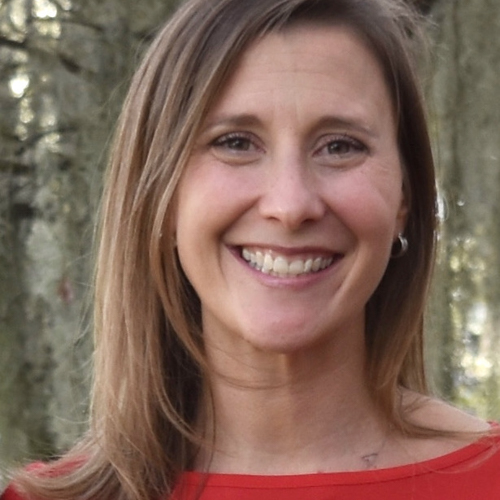 Blair Reid
Outstanding Distance Learning Student Award - Cohort 2018
Like many of her classmates, Blair did very well in her coursework. What distinguishes her—and why she deserves this award—are the questions she asked and the critical thinking skills she demonstrated. Blair was thinking deeply about the material and its implications for her clinical practice. Her insights and observations always honored that communication disorders are not abstract concepts, but are experienced by a human being, and their well-being is our primary clinical concern. Blair's clients will be lucky to have her as their speech-language pathologist.
Asif Shaikh
Outstanding Dissertation
Asif received a master's degree in Integrated Marketing & Management Communication from Florida State University and has recently completed his Ph.D. in Information Science. Asif is being recognized for his dissertation entitled: "Examining Shadow-IT Employee's Likelihood to Commit Insider Fraud Insights from Guardianship and Target Attractiveness." His study investigated the possibility of a potential insider fraud when a Shadow employee interacts with the information assets with privileged access. He is outstanding in his research and we are very proud of him.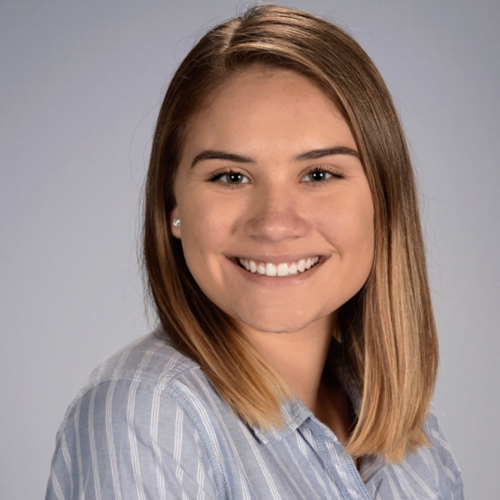 Jaya Smith
FSU President's Humanitarian of the Year Award
Jaya recently donated a kidney to her father. This act alone is a true representation of the type of humanitarian she is. On campus, she is the president of Operation Smile. She is creative and thoughtful in navigating the current virtual nature of the chapter, ensuring that all activities are open and easily accessible to students. Thanks to her leadership efforts, FSU's chapter donated over $500 to Operation Smile, which fully funded two complete cleft palate repair surgeries for children. She is also active in NSSLHA and a great ally for LGBTQ+ rights. Jaya, we are very proud of you!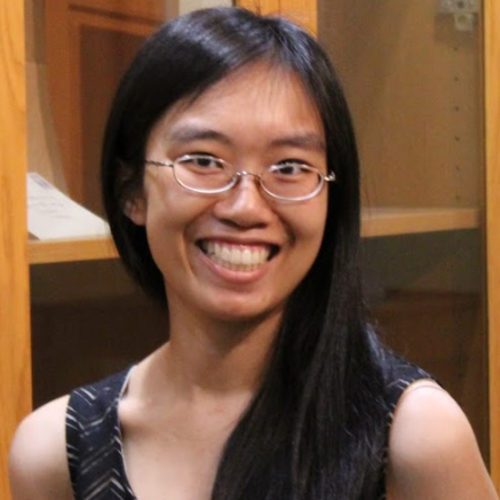 Jillian Speck
iSchool Academic Leadership Award
Jillian is from Fayetteville, Georgia, and is pursuing a Master's in Information Science with the goal of becoming a Librarian for academic libraries and E-resources. She works for a public and academic library and has a passion for outreach and service. Jillian has created numerous programs centered on career, business, and financial services for her local underserved community and local public libraries.
Besiki Stvilia
Faculty Research Award
Dr. Stvilia's research in Information and Data Quality Assurance, Digital Data Curation, and Social Informatics is important work that is highly cited. He studies collaborative work organization and data practices in various communities, and develops models for information and data quality measurement, dynamics and intervention. ​Having previously served as the Chair of the School of Information Ph.D. Program, he is an excellent role model for his many doctoral students, and often continues to co-author with them long after their graduation.
Meng Tian
Outstanding Doctoral Teaching Assistant
Meng is personable and welcoming. He is organized and thorough. And he is committed to promoting a positive learning experience for students. As a first-year doctoral student, he has provided outstanding service to students and faculty in large lectures, grading on a weekly basis, and proactively reaching out to offer mentoring and grade recovery opportunities to students. Meng has been a tremendous asset to the School.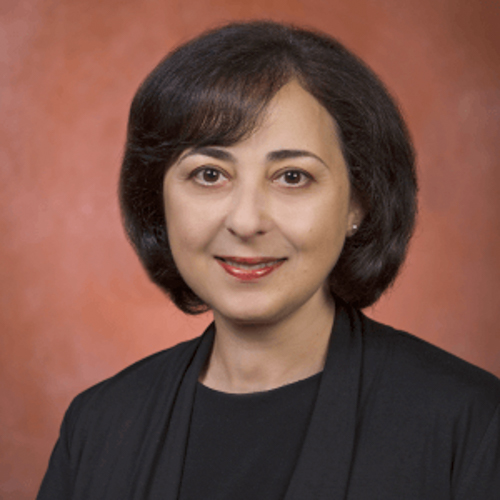 Sana Tibi
Faculty Research Award
Dr. Tibi is a leading scholar in reading development and disorders of Arabic. Since joining the faculty in 2016, she has consistently published her work in the top journals in her field. Especially noteworthy is her work on assessment development that is providing new tools where few existed before. She has also recently been asked to join an international team to investigating reading related processes across languages.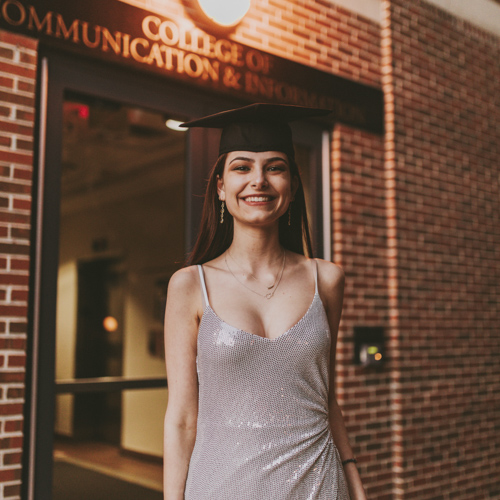 Savannah Tindall
CCI Student Leadership Council Leadership Award
Savannah is editor in chief of both Strike Magazine—where she has increased staff and created a department solely for merchandise, and Philia Magazine. She is active in many activities on campus including her sorority Delta Zeta, the Advertising Club, and the Society for Collegiate Journalists, serving in leadership roles in many. Savannah is also a Garnet & Gold honor society inductee. Her nominators for the SLC award value her integrity as a leader as well as her organizational skills and professional manner.
Jennifer Vasbinder
Academic Leadership Award - Graduate Student
People who know Jennifer may say she is borderline obsessed with Disney World, and while that may be true, she also has a genuine interest in helping others and serving as an enthusiastic leader. A former president of the FPRA Student Chapter, Jennifer serves as a Director's Ambassador, leading a social media team, managing the school's main social media accounts, and coordinating other communication efforts to better promote the School. She collaborated with the School's search committee when hiring a new PR professor, is involved with the National Alliance on Mental Illness, and sets an excellent example for our graduate students. It is a unique pleasure to recognize Jennifer for this award, as she truly sets the tone for what the School sees as authentic and modest leadership by example.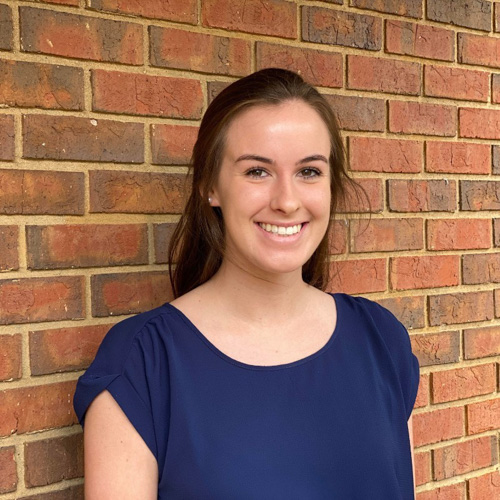 Tara White
Outstanding Advertising student
Tara is a quiet leader committed to academic excellence. A hardworking individual who is equally productive as a team member, she never fails to contribute thoughtfully to discussion, is always willing to take on extra tasks to help others, and operates with an incredible amount of emotional maturity in tough situations. Tara was the 2020 recipient of the American Advertising Federation's Tallahassee Scholarship, and we are happy to congratulate her on this award!
Muhamad Prabu Wibowo
Outstanding Doctoral Research
Prabu earned a bachelor's degree in Library and Information Science from the University of Indonesia, a master's degree in Information Systems from Middle East Technical University and is currently pursuing a Ph.D. in Information Science. Prabu is being recognized for his recent study on how people seek and access information during a pandemic. He investigates the use of social media mining as a critical tool for understanding the information behavior of individuals in a time when collective action is essential.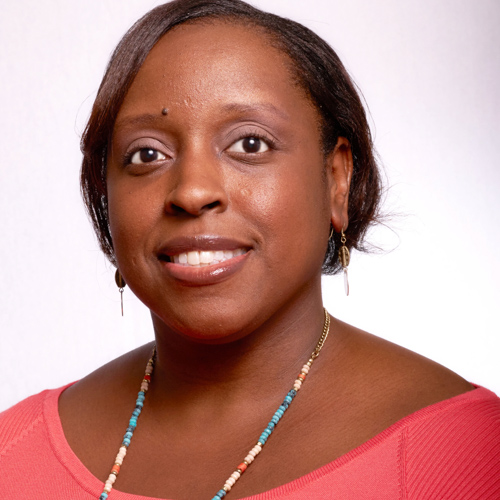 Shannon Williams
Outstanding Doctoral Graduate Teaching Assistant
Although a teaching assistant for only two semesters, Shannon has had a major impact on the students in the courses for which she has TA'd. Students respond to her friendly, welcoming nature and her commitment to following through on making sure that she thoroughly answers their questions. Even with challenges related to the pandemic, she continued to engage with her students. Recently, Shannon was nominated for an outstanding teaching award from the Program for Instructional Excellence which speaks volumes about her impact.
Rheannah Wynter
Outstanding Digital Media Production Student
Rheannah exhibits a rare combination of talent, creativity, intelligence, and drive. She worked on many excellent films during her time in DMP, including two engaging projects she made entirely on her own during the pandemic. Rheannah excels at cinematography, editing, sound design, animation, and even performance—she's proven there's not much she can't tackle, and we know she has a bright future ahead.
Rheannah Wynter
Honors in the Major
Advisor: Malia Bruker; Title: "The Floating World"
Qijia Zang
Outstanding Multicultural Marketing Student
Working with the Multicultural Marketing Students' Association, Qijia has collaborated with student teams to implement creative campaigns and rebranding strategies, and is responsible for numerous graphic designs on the Center's social media platforms. She is a role model and mentor to undergraduate minority students, and collaborates with Dr. Chapa in mentoring an FSU Undergraduate Research Opportunity Program Team. Qijia is a kind, smart, and talented student who has made important contributions to our program.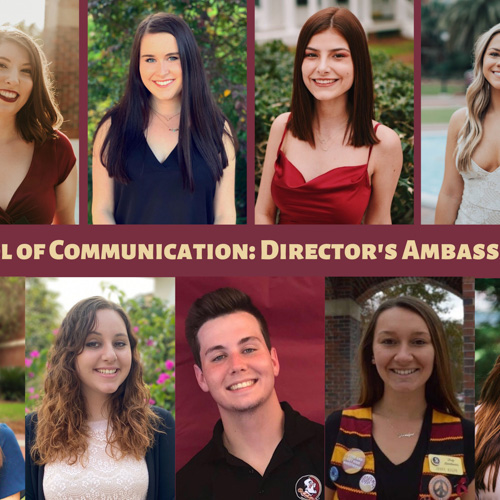 Director's Ambassadors
Student Organization Group Award
Serving as an in-house communication team for the School of Communication, the Director's Ambassadors is a group of undergraduate and graduate students working under the supervision of the School's Director, Dr. Patrick Merle. In the short number of months since the group's creation, these students have demonstrated enthusiasm, passion, and a genuine desire to help the School move forward. They have already proven successful by engaging with alumni for a social media series, submitting multiple stories about faculty, staff, and students, creating projects to spread more joy during a time when people can't meet one another, and launching the School's first podcast. Dr. Merle say's "There is no need to pre-test this initiative. It is already a success story and that is particularly due to the students who make up our team. I am eternally grateful for their support, their energy, and their dedication to the School."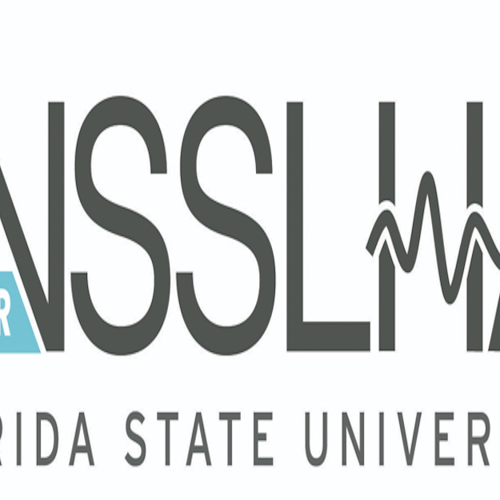 FSU Chapter National Student Speech, Language & Hearing Association (NSSLHA)
Student Organization Group Award
The FSU chapter of the National Student Speech Language Hearing Association (NSSLHA) is comprised of students who are interested in joining the field of speech-language pathology or audiology. This student organization is consistently engaged on campus and in the greater community. Chapter students work together each year on various projects and events that promote communication and community. This year they have had to be creative with their activities due to the pandemic. They organized a virtual Research Rounds to showcase student research and a virtual Trivia Night to engage students and faculty in a fun manner to raise money for the SCSD speech and hearing clinic.
Blacks in Computing
Student Organization Group Award
The School of Information is pleased to give this award to Blacks in Computing, a newly-formed student organization approved in Fall 2020. Its mission is to provide professional development skills, networking, and career opportunities; and to help improve the retention of black students in computing related fields through providing resources and support for underclassmen. Their faculty advisor is School of Information Assistant Professor, Dr. Yolanda Rankin.
2020

Honorees
---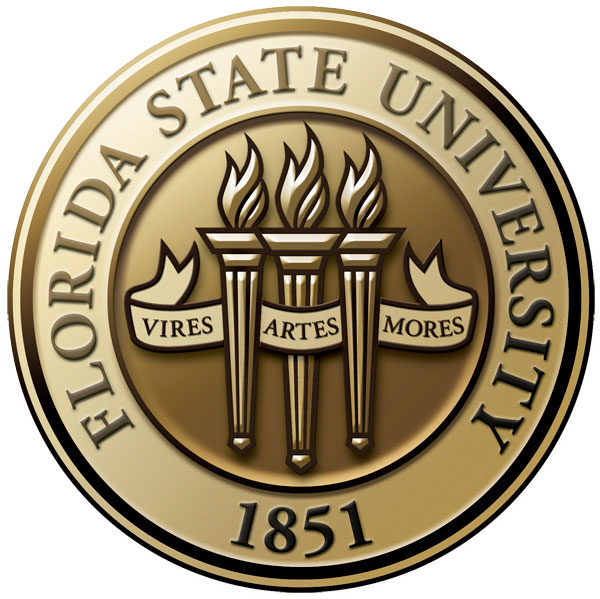 Josefina Almanza-Ojeda
Outstanding 2nd Year Clinician
Josefina is really a special young lady and one of the best students I've supervised. She has such a kind heart and tries her best at everything she does. She is such a good soul, and her patients always ask about her.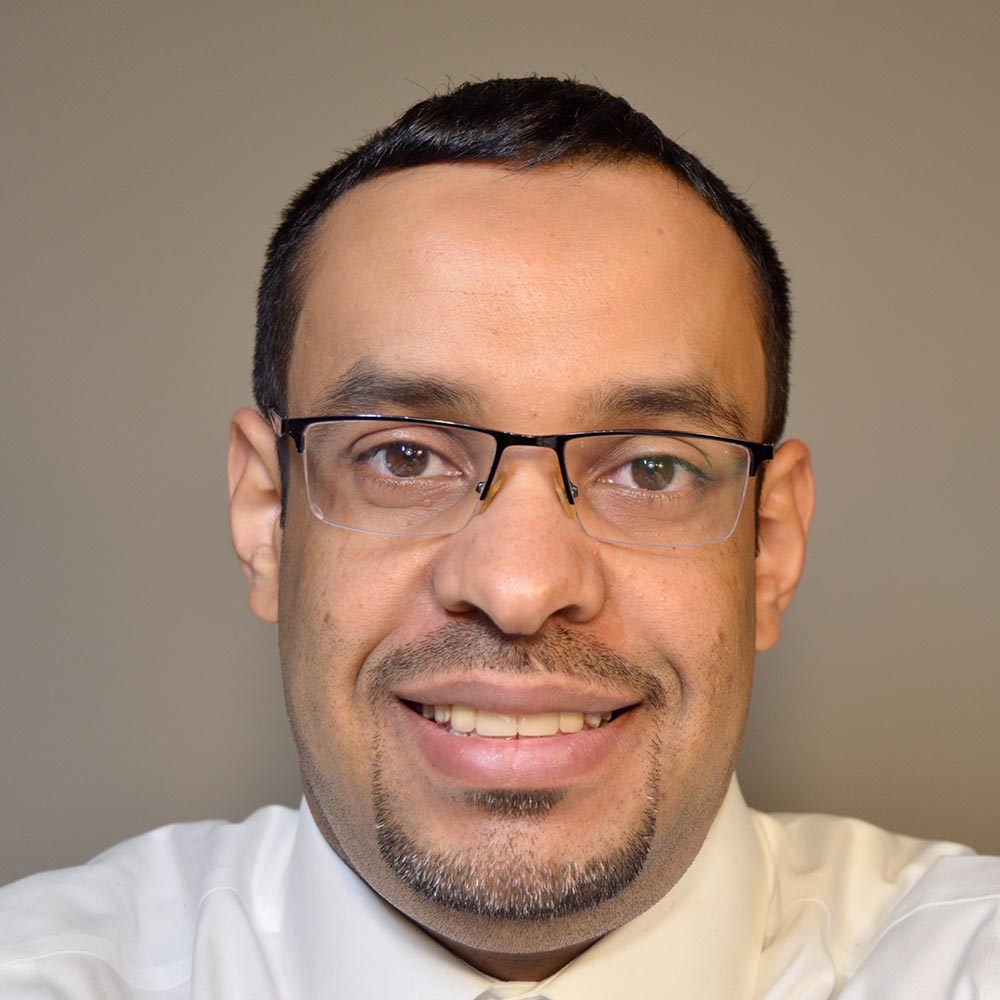 Hany Alsalmi
Outstanding Doctoral Research Award
Hany Alsalmi's research focuses on multilingual information searching and retrieval using the Saudi Digital Library Platform form. His work promises to open new avenues for research in LIS. His first (sole authored) article on this topic has been accepted and is in press from Library Hi-Tech.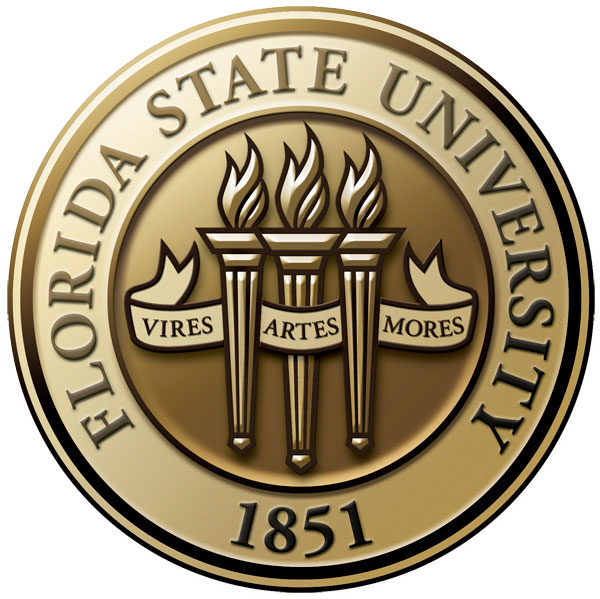 Hyerin Bak
Outstanding Doctoral Graduate Teaching Assistant
Hyerin Bak worked as graduate teaching assistant for 3 courses in 2019. Hyerin not only provided grading and logistical support to the course instructors, but also offered short lectures and other learning support for students, holding office hours for feedback and interaction.
Jane Barrager
Faculty Leadership, Leadership Board Leader
Jane Barrager is the person we all turn to help us get things done right, whether it is how to make the learning management system meet our pedagogical goals, getting a syllabus through all the levels of approval, or preparing our doctoral students for success as teaching assistants, lead instructors, and professors.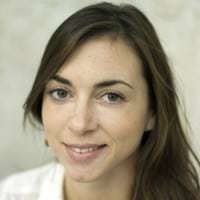 Malia Bruker
Faculty Leadership/Builder
As an assistant professor, Malia Bruker's service has been outstanding. She is the Area head for Digital Media Production, a valued member of the Academic Affairs committee, an active member of the University Film & Video Association, and a strong advocate for student and faculty diversity and inclusion.
Brianna Coltellino
Outstanding Senior
Brianna has dedicated countless hours to building her research skills through her work on multiple projects in the CSD Department at FSU. Her willingness to dedicate her free time to outreach programs speaks to her awareness that our work does not end in our clinics but must be continued through our community service. Brianna is a 2020 Garnet & Gold inductee.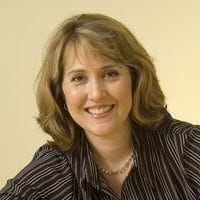 Juliann Cortese
Faculty Leadership, Faculty Teaching
Juliann Cortese's excellence in teaching is demonstrated by her stellar student and peer evaluations, the number of dissertation committees she chairs, and the number of student committees she serves on. Her knowledge of the field and her steadfast patience make her a sought-after mentor for students at all levels. Juliann is also a recipient of the CCI Leadership Board Leader Award, which recognizes excellence in leadership and service in the profession.
Rachel Corry
Outstanding Public Relations Student
Rachel is driven by the passionate desire to find answers that will ultimately help her community. She always looked for sustainable and social responsible communication efforts. Placing a high value on advocacy and the environment, Rachel sets a good example for public relations students.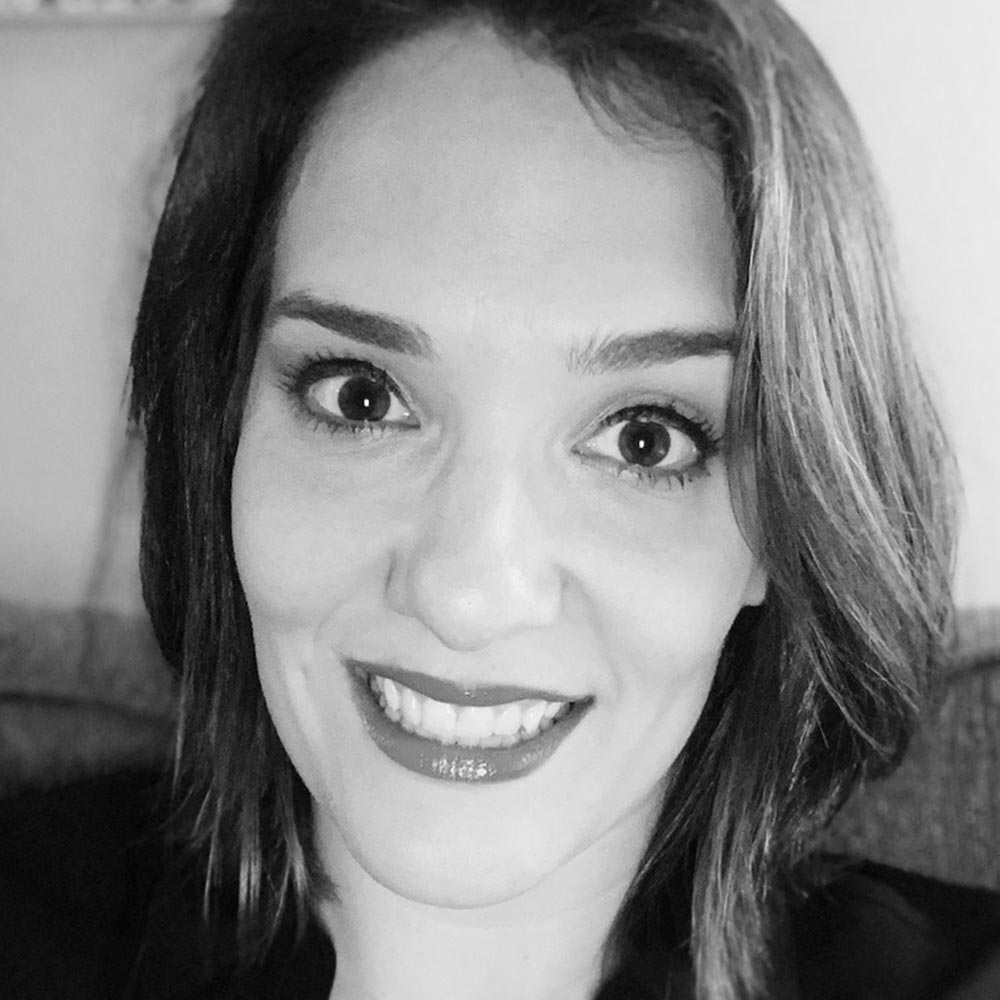 Joanna Couch
Outstanding Distance Learning Student (2019)
Joanna has proven herself to be a highly competent graduate student as shown by her dependability, creativity, and collegiality.  We commend Joanna for her continued dedication and we are proud to announce her as our recipient of Outstanding Distance Learning Graduate Student.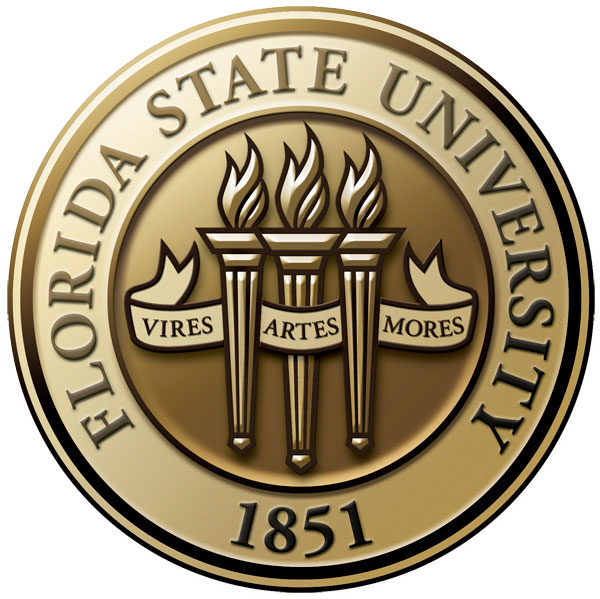 Isabella (Izzy) Cring
Outstanding Undergraduate Student in WVFS
As the WVFS News Director, Creative Director and Lead Producer of Vox Populi, Disc Jockey, and Specialty Show host, Izzy manages a news staff of 30, mentors student news anchors, reporters, and producers, and contributes greatly to WVFS's mission of being a top notch, independent college radio station.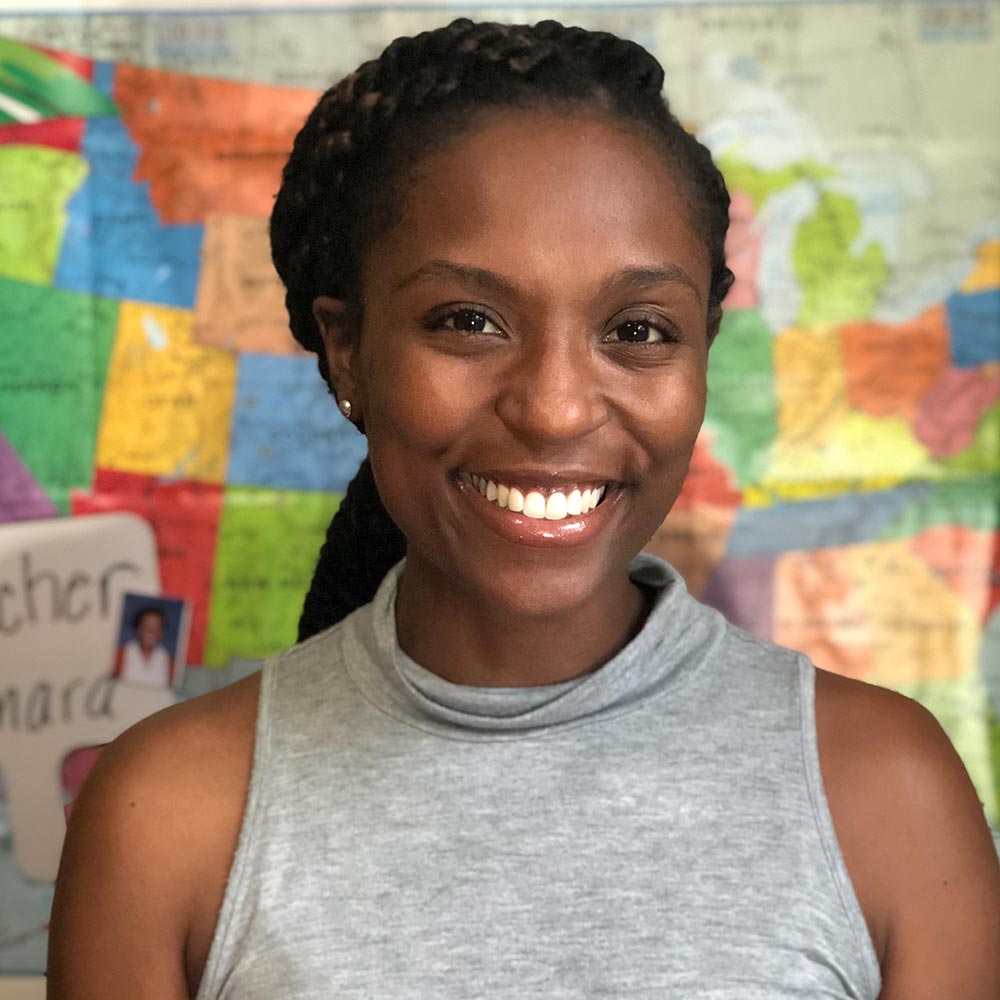 Tamara Curry
Outstanding Distance Learning Student (2017)
Tamara Curry has consistently performed at the top of her cohort in her academic courses and she demonstrates the ability to apply theoretical knowledge to clinical scenarios. We commend Tamara for her dedication.
Katie Dale
Faculty Research
With several manuscripts and conference papers in 2019 and 2020, Katie Dale's work demonstrates the importance and effects of positive and inspirational media. This work adds to her growing international reputation in the field.
Lauren Daly
Outstanding Undergraduate Student in Seminole Productions
Lauren has a tremendous work ethic and excelling in both live events and post production, and is a rock star student for Seminole Productions. She was even asked to technical direct an ESPN linear broadcast for FSU women's basketball, an unheard-of accomplishment for an undergraduate student.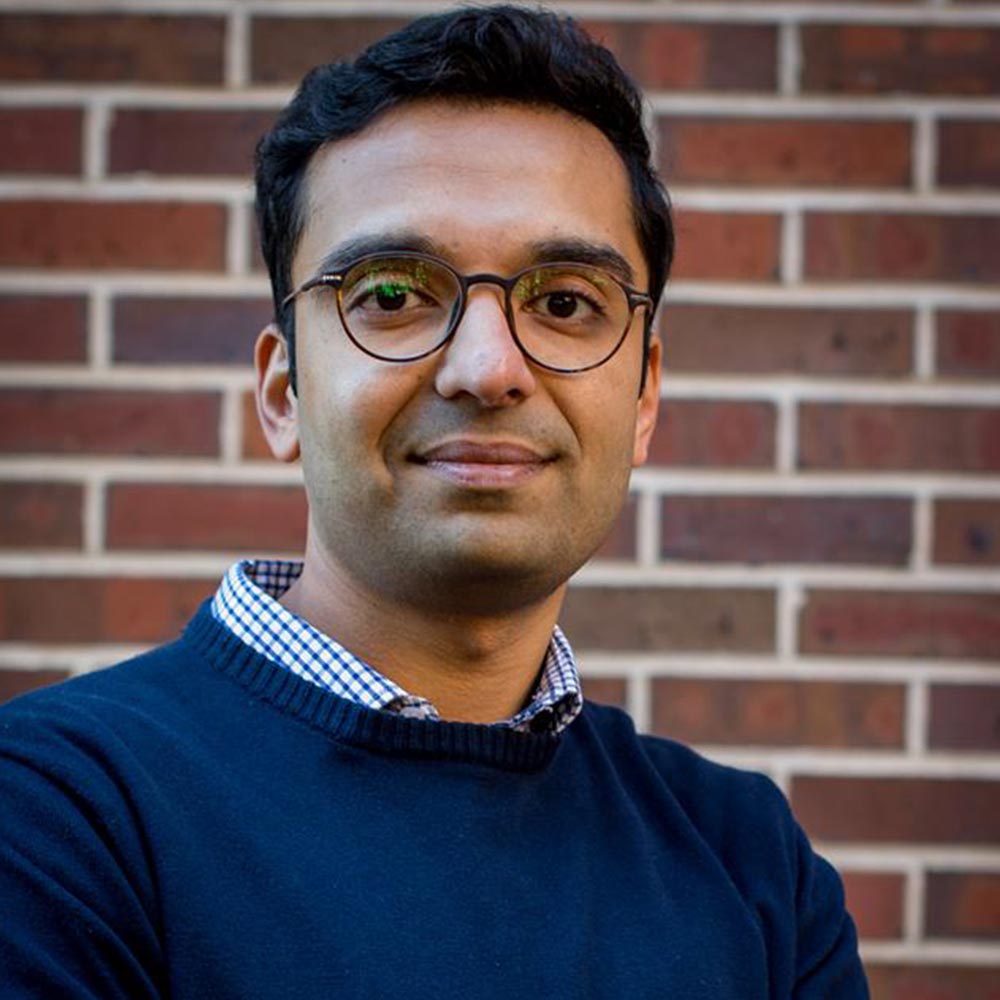 Vaibhav Diwanji
FSU Academic Leadership - Graduate Student, Outstanding Doctoral Student
Vaibhav embodies the qualities of a leader in bringing people together in a supportive and engaging atmosphere. He is active in multiple research projects with his peers and faculty mentors, often taking on a leadership role. Vaibhav has been a active organizer of the South Asian Media and Cultural Studies (SAMCS) Conference, held on the FSU campus. This work is done in conjunction with his own research, conference and teaching agenda. Vaibhav is also recognized for the Outstanding Doctoral Student award. Excelling in teaching, research, and service, Vaibhav finds creative ways to engage his students in course content as a lead instructor.
Daniel Engler
Leadership in the School of Communication
Through his various roles, Daniel has devoted his time as an undergraduate student to being extremely involved on campus, exemplifying what it means to be a leader. He has taken advantage of every opportunity afforded to him. We are thankful for Daniel's commitment to leadership and know he will achieve great things in the future.
Jennifer Essick
Outstanding Media Communication Studies Student
Jennifer is an outstanding student: She's a strong writer and a leader in the classroom, and an active participant in class. She is diligent and conscientious, and her thirst for knowledge will serve her well in any endeavor she chooses.
Riley Fillius
Outstanding SPC 2608 Teaching Assistant
Riley is an adept and kindhearted guide, especially for those suffering high apprehension related to public speaking, whom she helps face the challenge with her expertise and encouraging approach. Riley is proactive, smart, insightful, caring, funny, and is a shining light for our program and our School!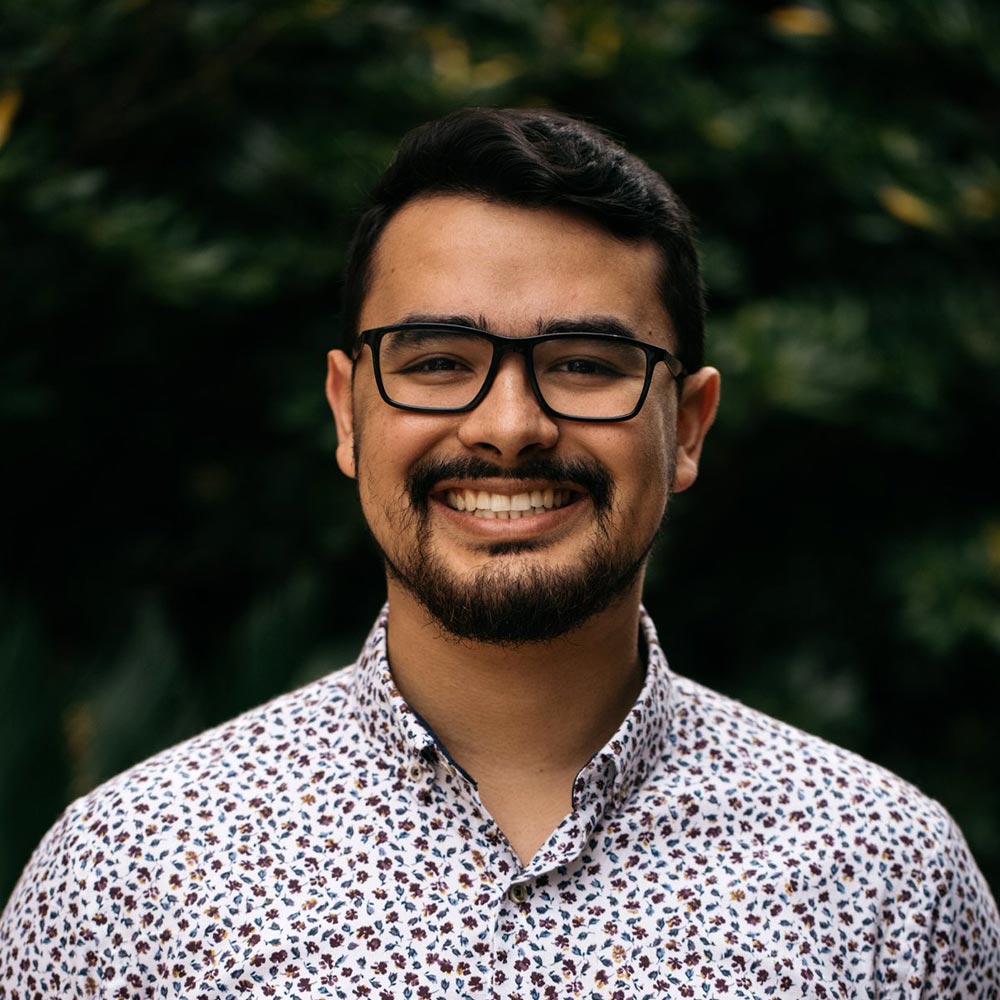 Jonathan Garcia
Leadership in the School Information
Jonathan Garcia is a true representation of what it means to be a leader at Florida State University. They are an exceptional student, using their compassion and strong commitment to make a positive impact on the LGBTQ+ community. Thay have been actively engaged in many organizations, and we are confident Jonathan has a bright future ahead of them. Jonathan is a 2020 Garnet & Gold inductee.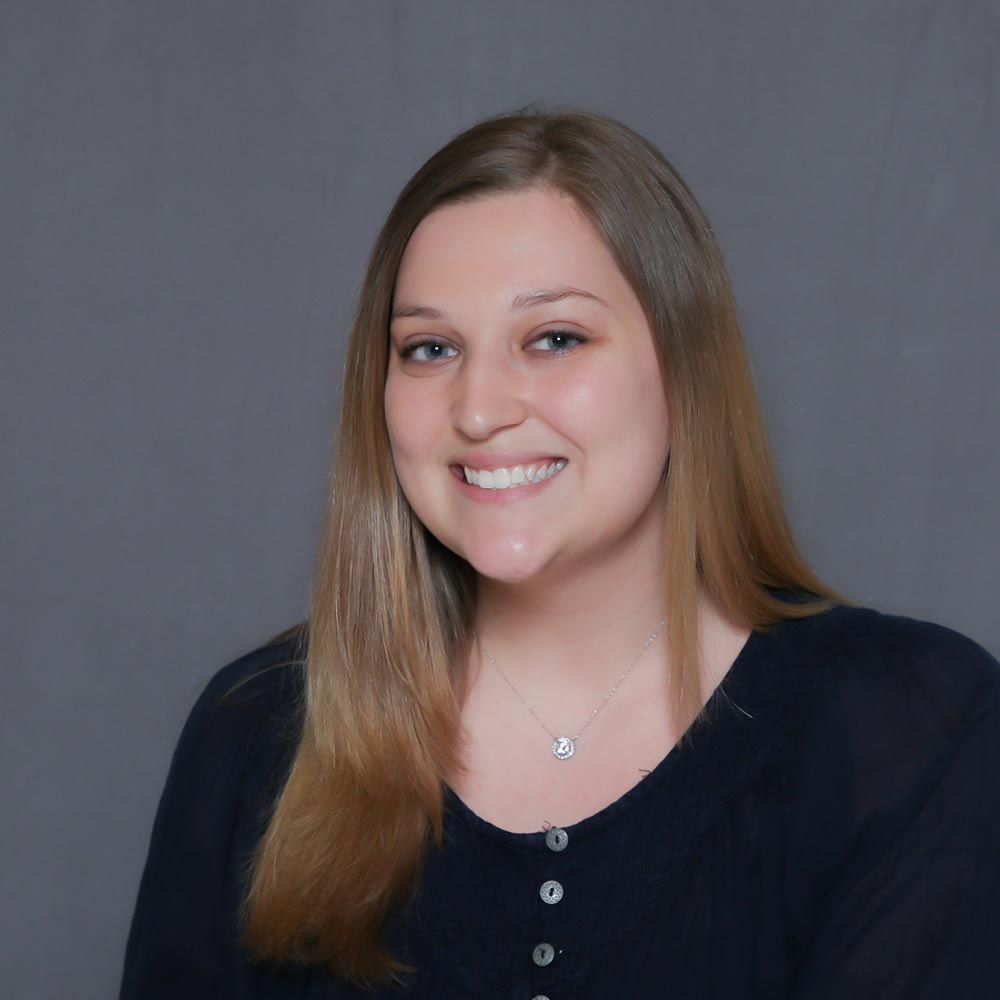 Keagin Giblin
Leadership Award - Undergraduate in Communication
Keagan is an outstanding student in and out of the classroom. Her interest in digital media communication brought her to FSU from Naples, she has excelled in her studies and impresses as a critical thinker and problem solver. She interned at MSNBC in New York during the spring term.
Melissa Gross
Faculty Research
Melissa Gross' research on information literacy is cited internationally and provides a framework for educational and institutional practice. As a collaborator, Dr. Gross has a successful record of funding through IMLS grants.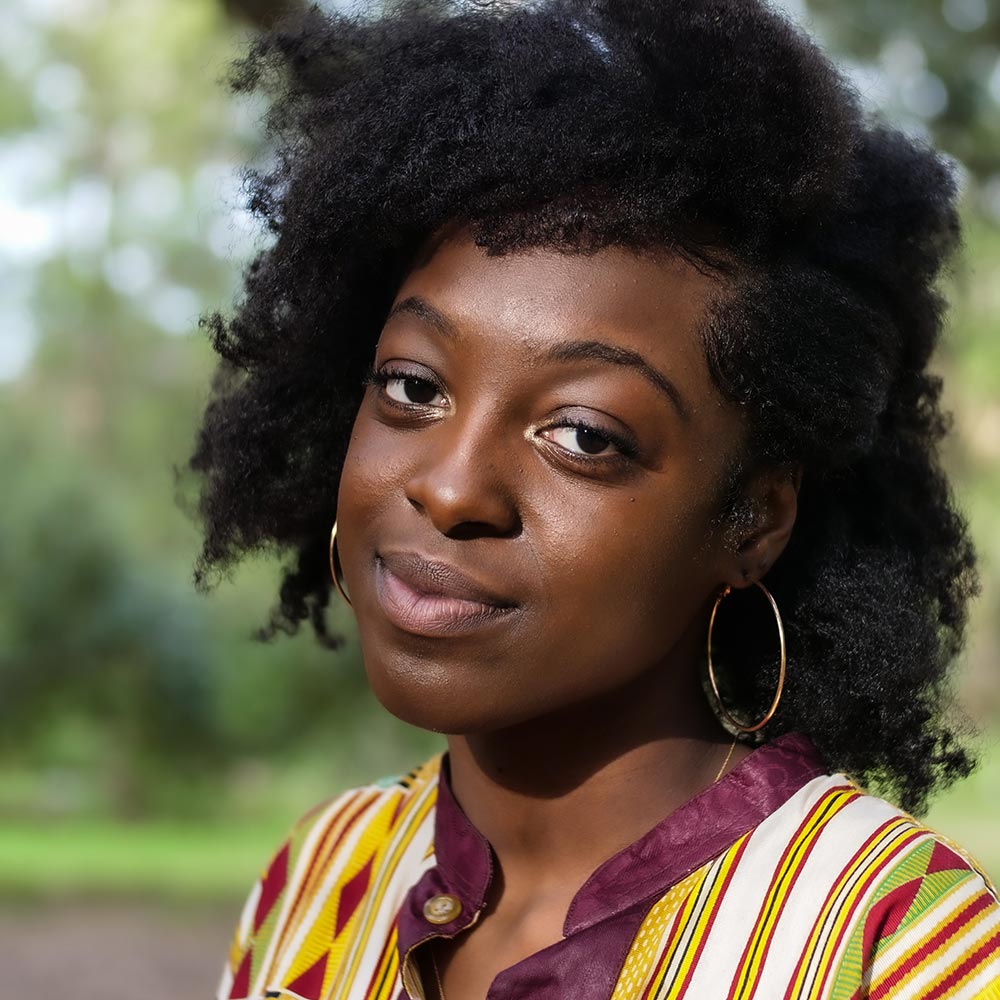 Yamoaa Gyimah
Outstanding Digital Media Production Student
Yamoaa Gyimah is the kind of student who lifts up a classroom. She is a community-oriented leader who challenges herself with every assignment. Yamoaa does not push down her peers to succeed, but raises them up with her.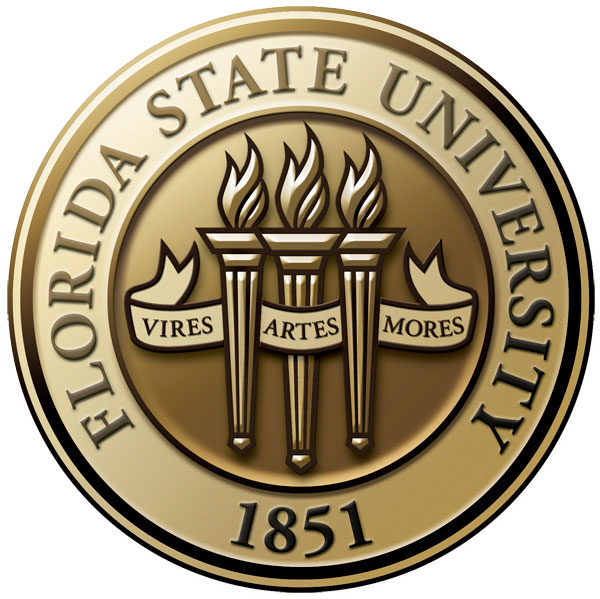 Nazinga Hamilton
Outstanding Distance Learning Student (any year)
Nazinga Hamilton was consistently interested in understanding the course material. In her work, Nazinga developed and exhibited a good sense of the quality of the sources that she cited. She did well at connecting the articles that she read to the clinical applications in the assignments.
Malia Hart
Outstanding 1st Year Master's Student
Malia is an ideal student and is a top performer in all of her classes. She has a talent for connecting her classroom and clinical learning, takes her studies seriously, and is committed to her academics and research involvement in order to become a well-informed speech-language pathologist.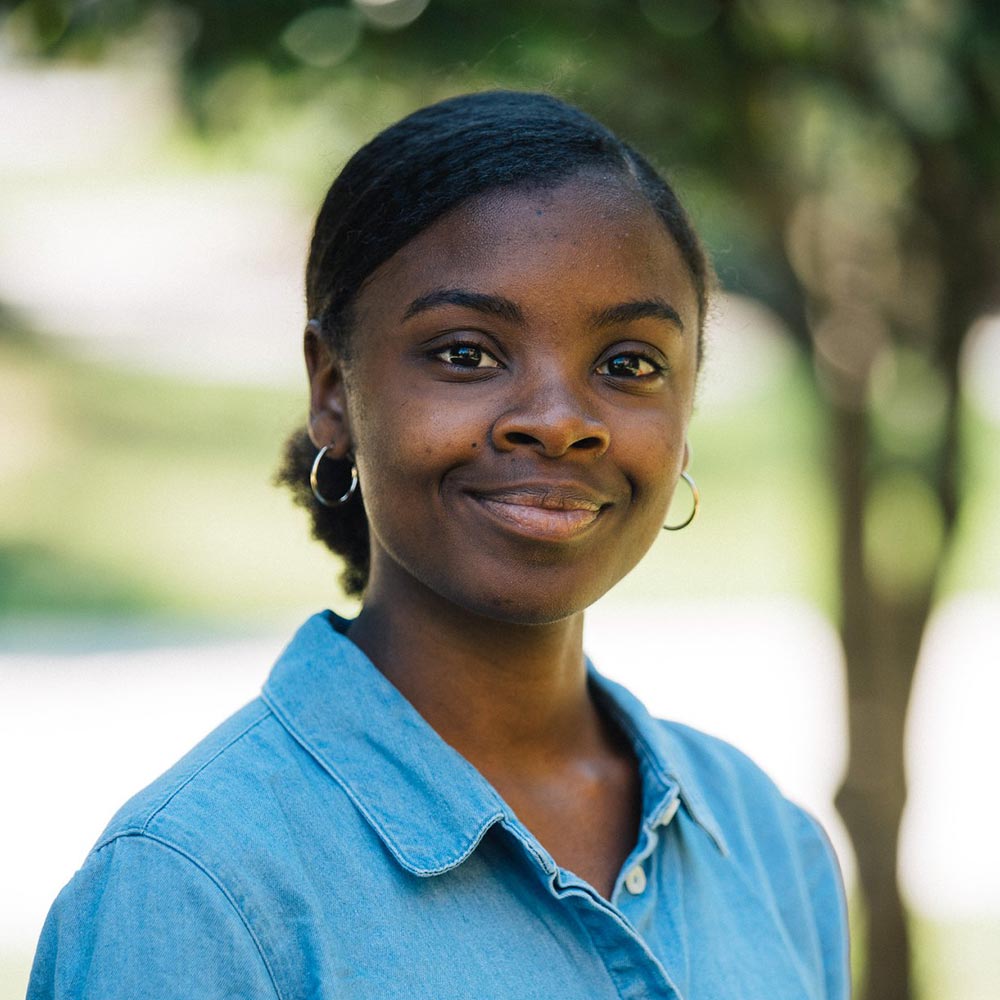 Kallayah Henderson
Gene T. Sherron Award
Among other accomplishments, Kallayah Henderson has served as a research assistant and has volunteered at the Boys and Girls Club of the Big Bend, helping young people engage with information technology. She currently works as an IT assistant at the FSU Center for Global Engagement. Kallayah is a 2020 Garnet & Gold inductee.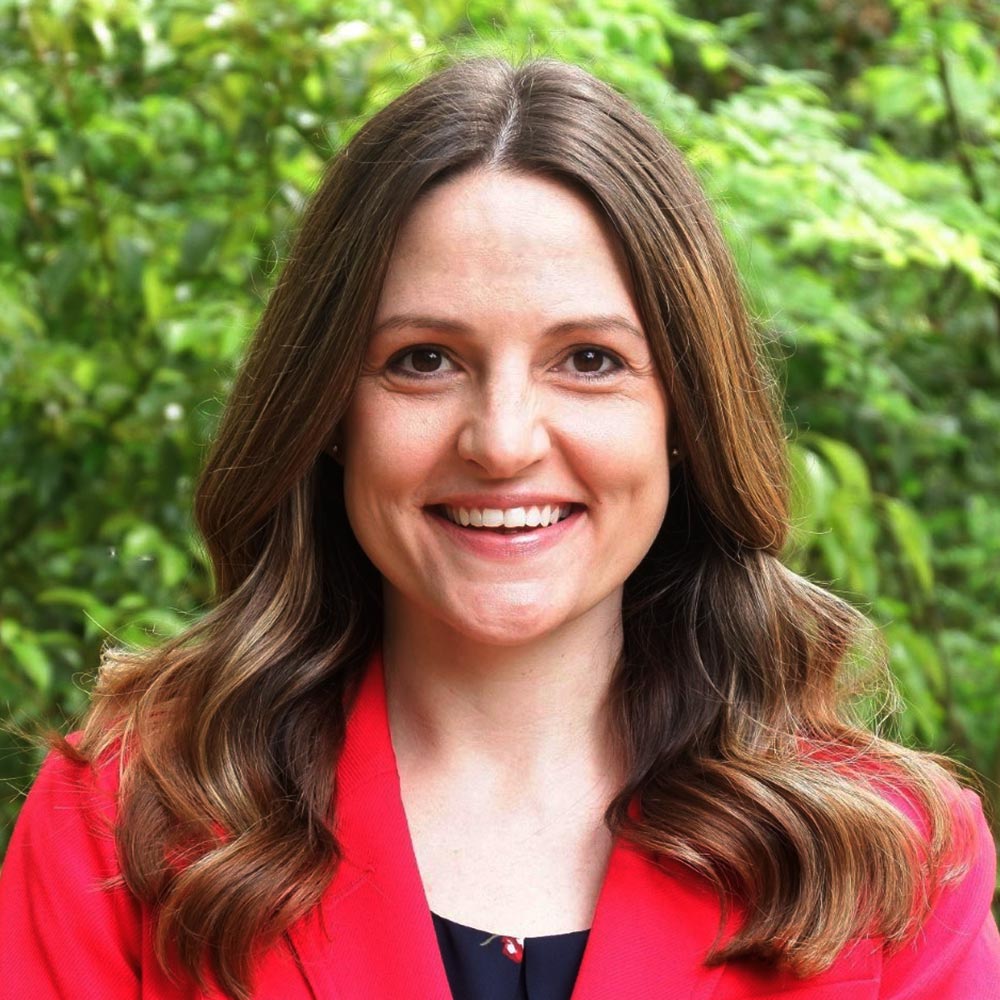 Rachel Hoge
Outstanding Doctoral Student
Rachel Hoge has demonstrated exemplary leadership in the department, working across several projects, within several research labs, and on committees with faculty. Rachel exhibited robust leadership skills while working on a project that she presented at a national conference.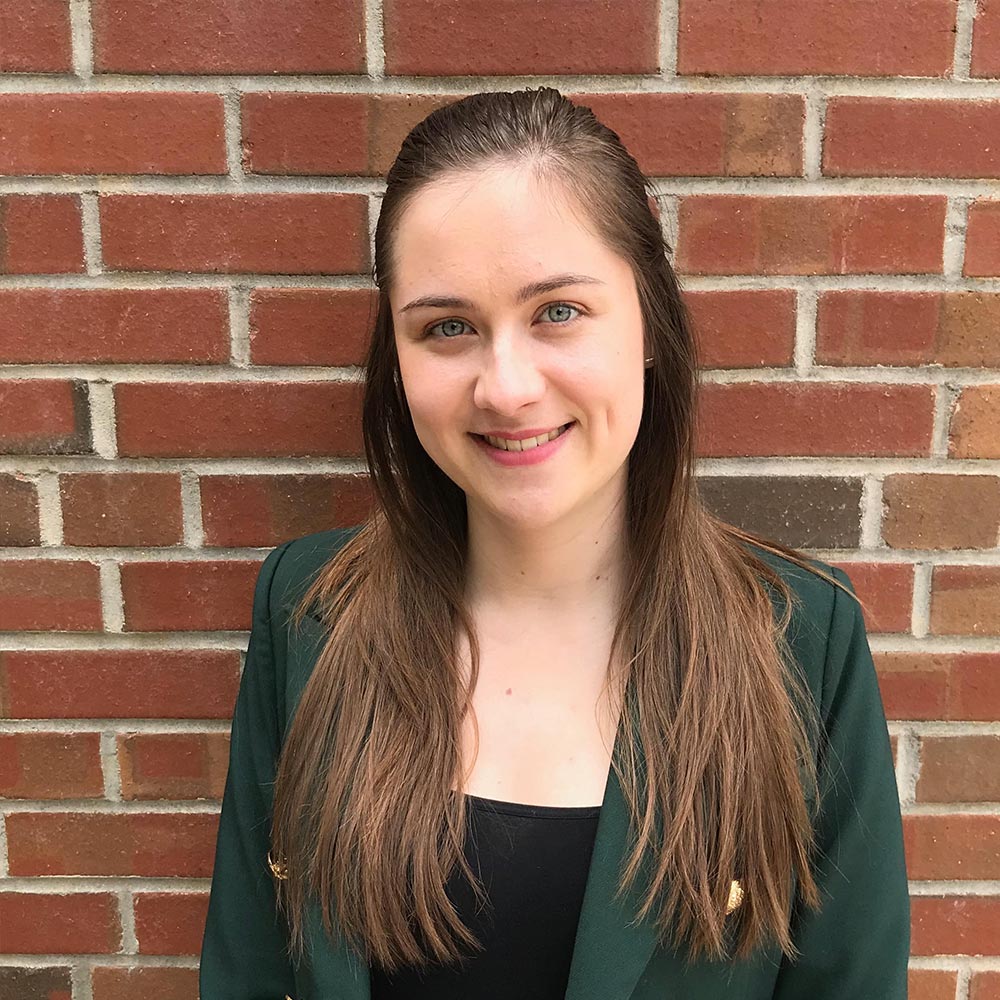 Daniella Horvath
Outstanding Master's Teaching Assistant
Daniella is described by her students as remarkable, and always coming to class with a positive attitude. She is known as an intelligent, hard-working, and passionate TA. Her professors desribe her as the model of why we encourage International diversity at FSU!
Noelia E. Martinez Irizarry
Leadership Award - Graduate in Information
Noelia E. Martinez Irizarry is an exemplary leader and has served as a student representative for the iSchool. She works actively with a unique program visiting migrant camps to provide library services and English as a Second Language support to both children and parents in isolated migrant populations.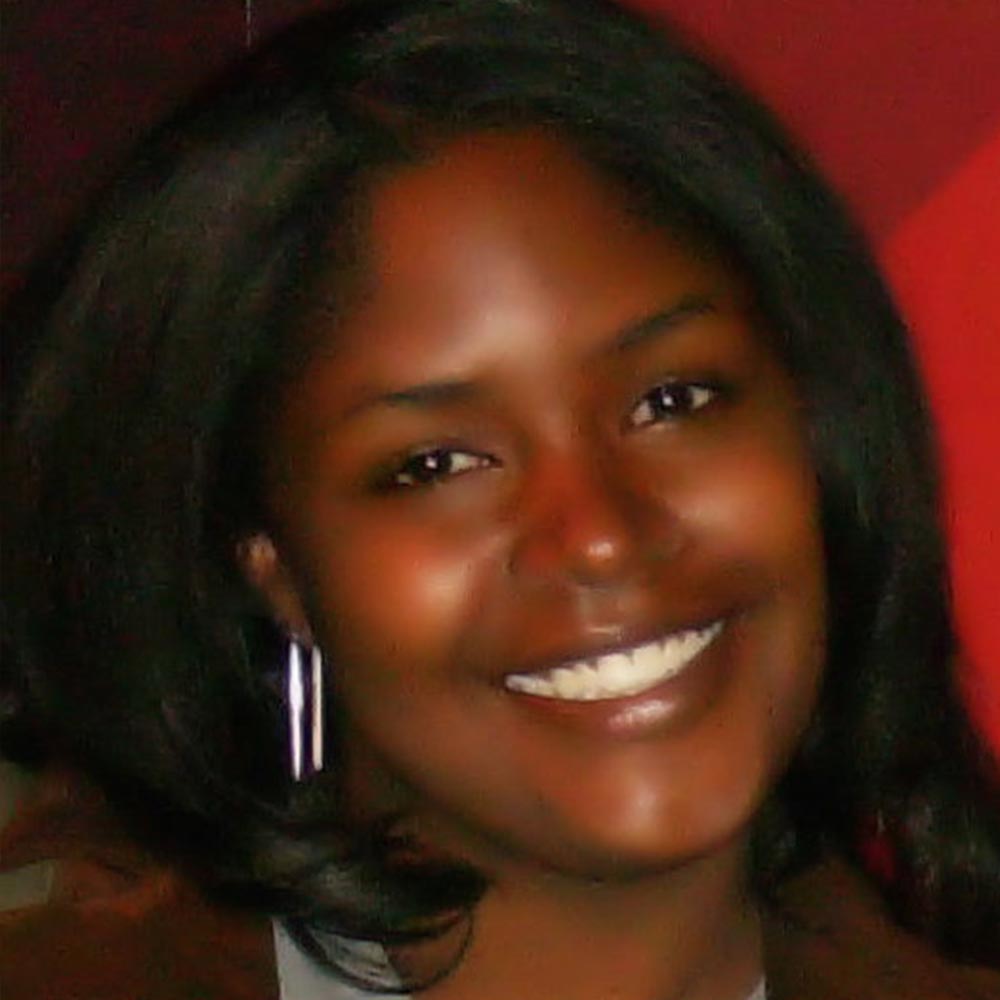 Char'Nell Jackson
Outstanding Master's Student - MCS Division
Intellectually curious. Smart as a whip. Hard working. Engaged in and out of the classroom. Tirelessly striving to make the world a better place. Charlie ticks all the boxes. She is most deserving of this award.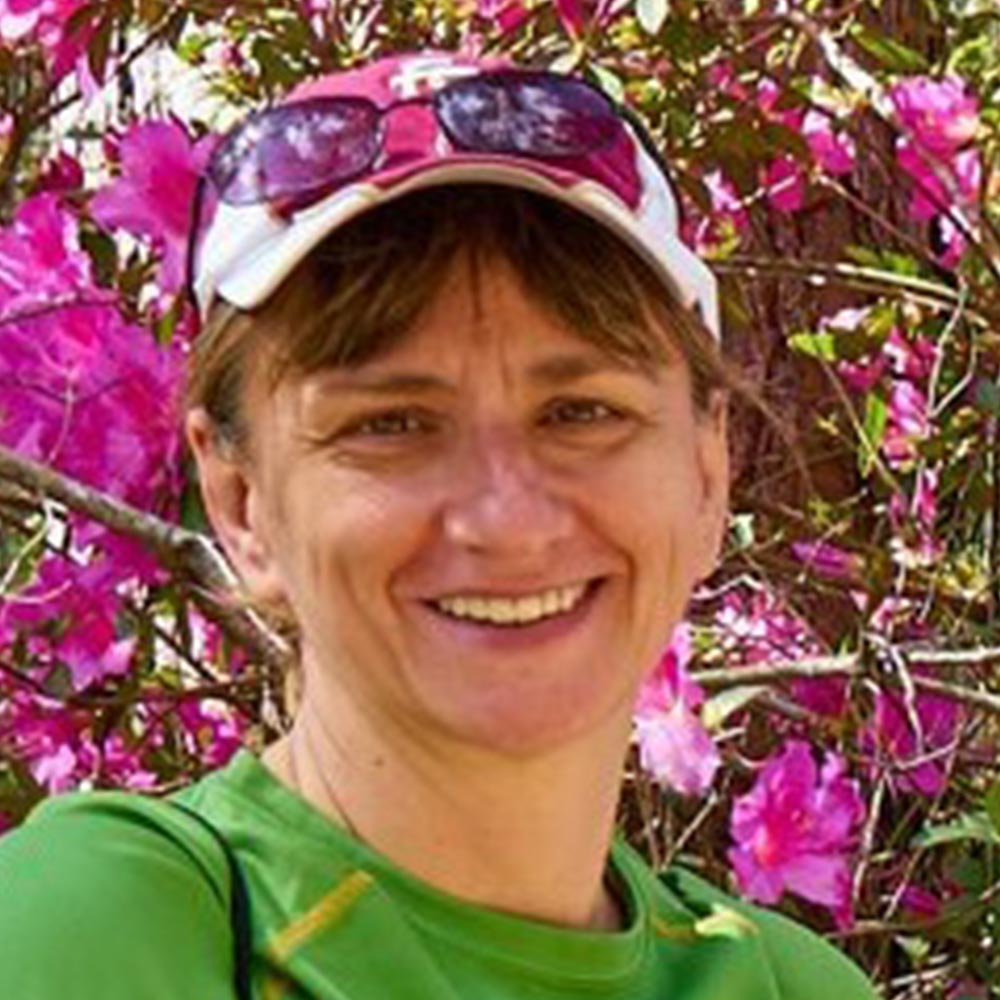 Svitlana Jaroszynski
Dr. Matthew A. Grindy Prize
Svitlana has graciously taught large-lecture speech and human communication courses since joining the doctoral program, carrying an exceptionally heavy teaching load for a doctoral student, while also building an impressive record of scholarship in the area of political economy, media regulation, and language policy.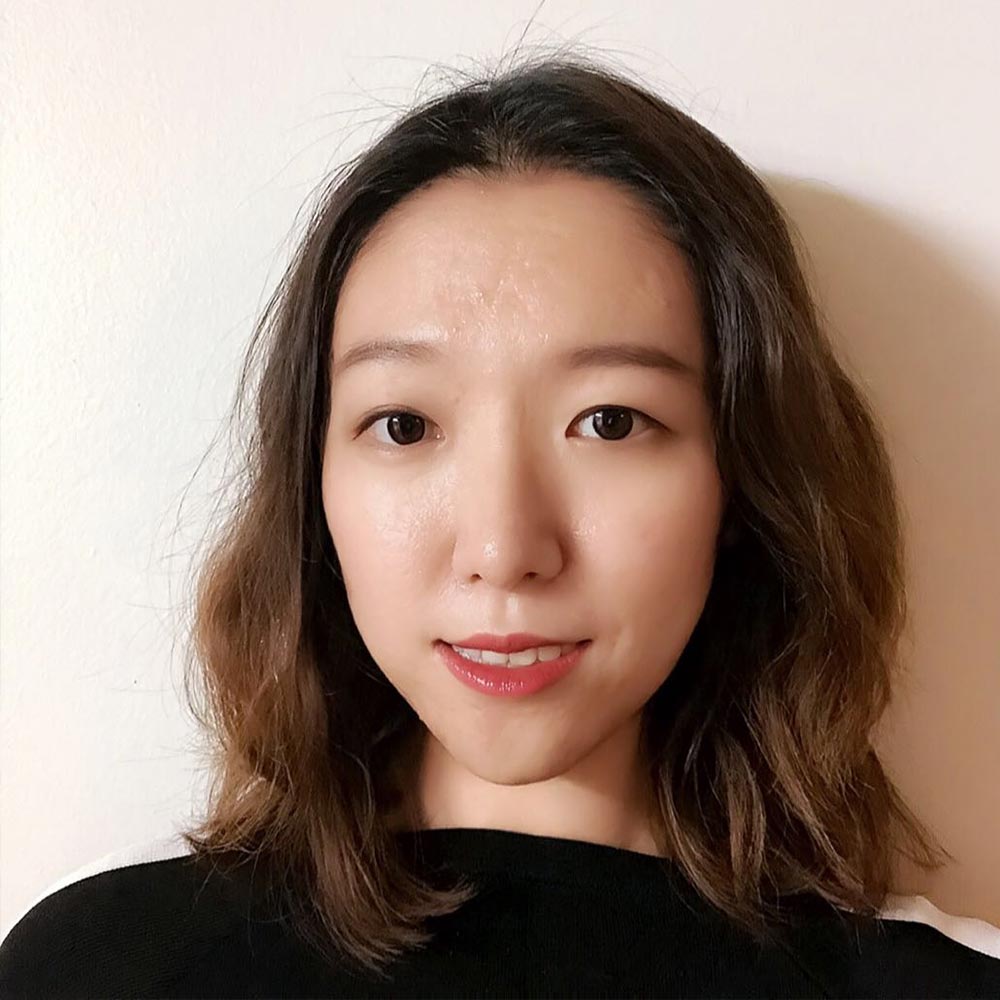 Ruyi Ji
Outstanding Masters Student in IT
Ruyi Ji has been active with the CTSA BERD team, working to build community and develop CTSA training resources for the UF-FSU Clinical and Translational Science Award and Health Big Data Institute. She was an Ambassador in the Special Academic Program to recruit students from China to our IT program and maintains a cumulative 4.0 GPA.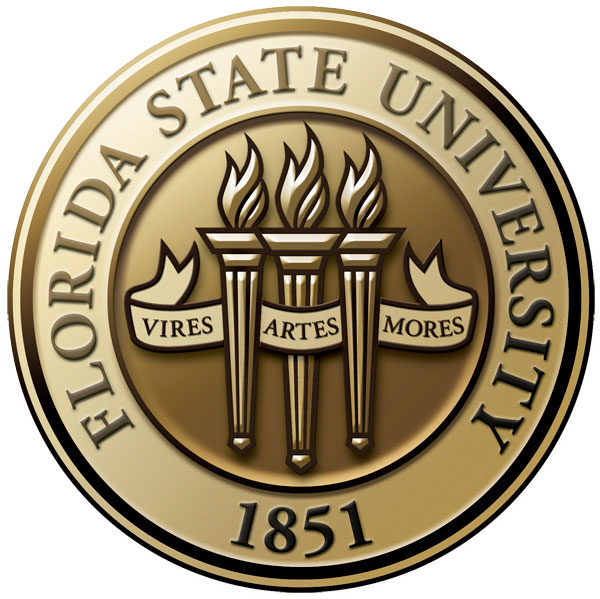 Katherine Peralta Laguna
Honors in the Major
Katherine plans to pursue a career in the film industry. Her most recent project, "Seven Years in Hell," is a dramatic short film script based on the true story of a human trafficking survivor. Katherine is also a Spring 2020 Garnet & Gold Scholar Society inductee. (Faculty advisor Malia Bruker).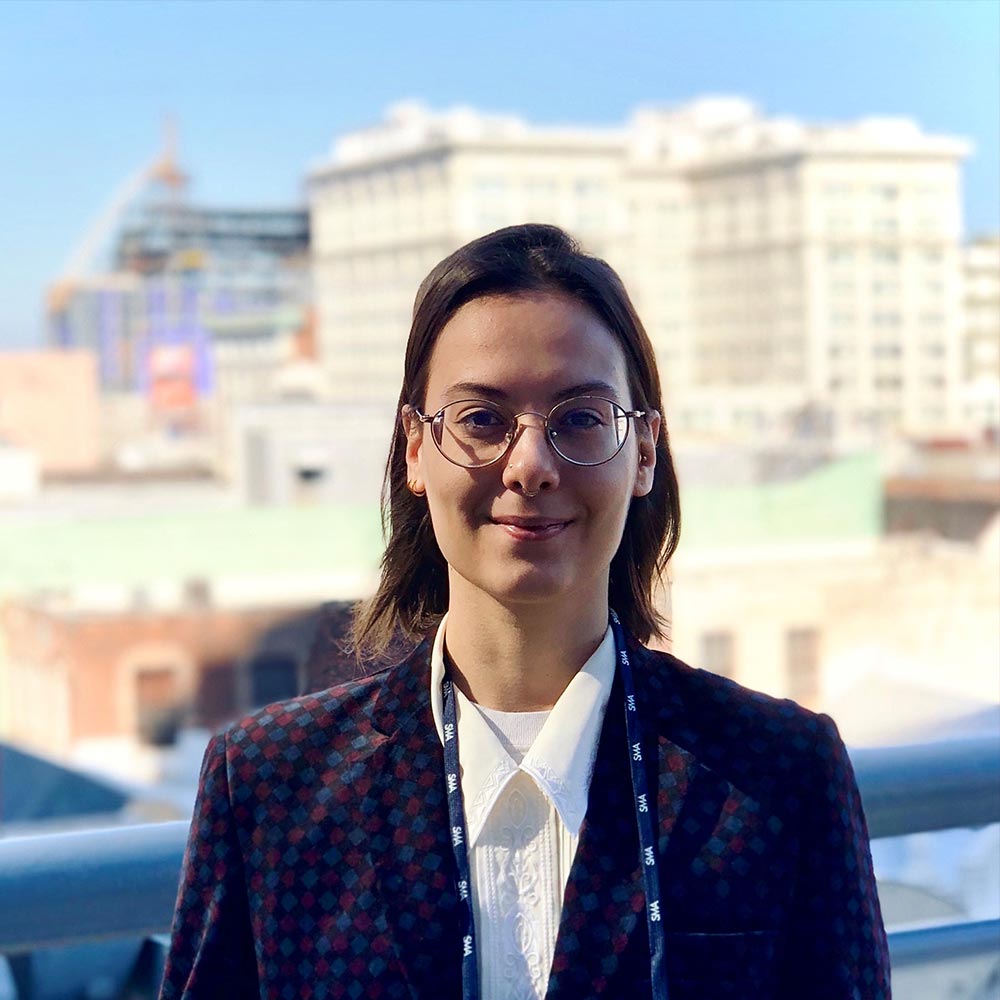 Chloe Lane
Outstanding Multicultural Marketing Student
Chloe Lane has a genuine interest in research in multicultural marketing communication. With a love for higher education, she never gives up and has shown her dedication to be the key of her success. Her commitment and professionalism was rewarded when she received a fellowship award from the members of the Center's advisory board.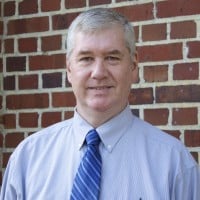 Don Latham
Faculty Research
As a researcher, Don Latham's collaborations have included interdisciplinary and multi-institutional efforts on international literacy among young adults. Several grants from the IMLS have funded his work.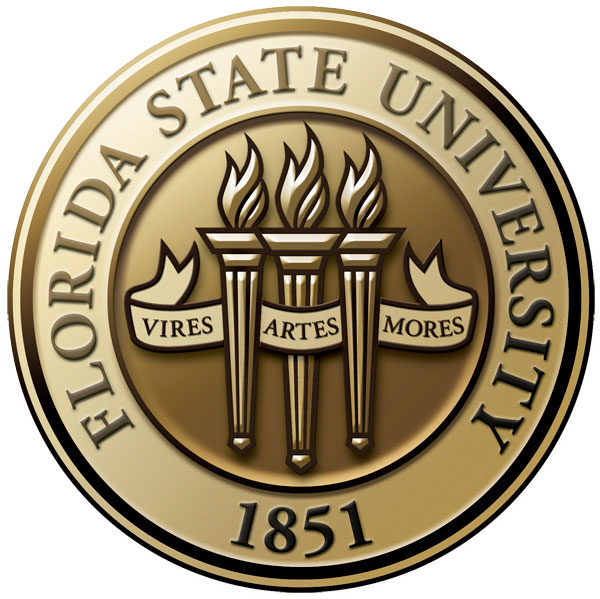 Susan Macak
Outstanding SPC 1017 Teaching Assistant
Susan Macak is an expert problem solver, and a superb teacher herself, known for her attention to detail and tireless service to students as they research, write, and deliver speeches. She is especially talented at helping students who suffer from speech anxiety.
Elizabeth Madden
Faculty Teaching
Elizabeth Madden continues to excel in the classroom and received a University teaching award for her efforts in a very challenging undergraduate course. She also has extended herself as a research mentor to numerous undergraduate and graduate students.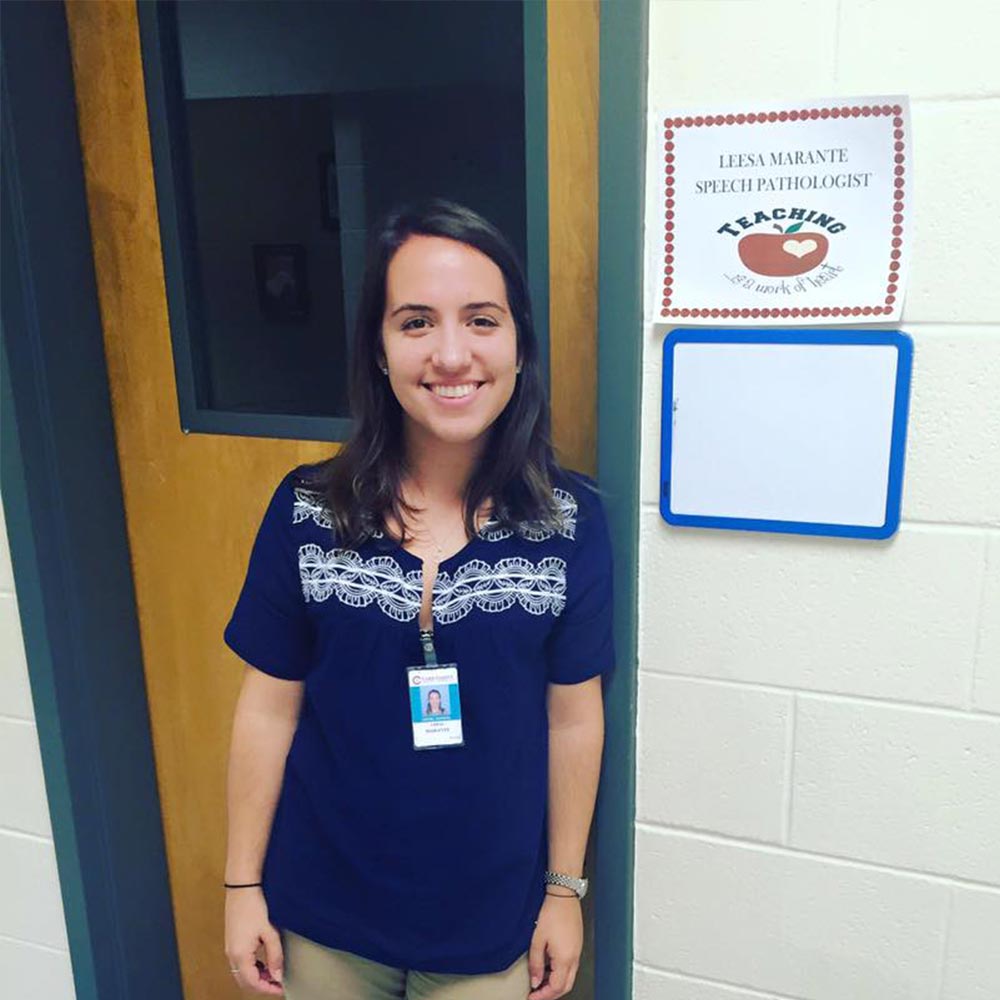 Leesa Marante
Leadership Award - Graduate in Communication Science & Disorders
In addition to her commitment to doctoral studies, Leesa Marante provides service to her profession through state and national associations and has been a gifted mentor for undergraduate and graduate SCSD students through her roles as an instructor and researcher. She also serves on the CCI Student Leadership Council.
Kristine Miller
Outstanding Distance Learning Student (2018)
Often a student emerges that excels in the application of classroom content to clinical knowledge and skills; such is the case for Kristine Miller. We commend Kristine for her dedication, and we are proud to announce her as our recipient of Outstanding Distance Learning Graduate Student.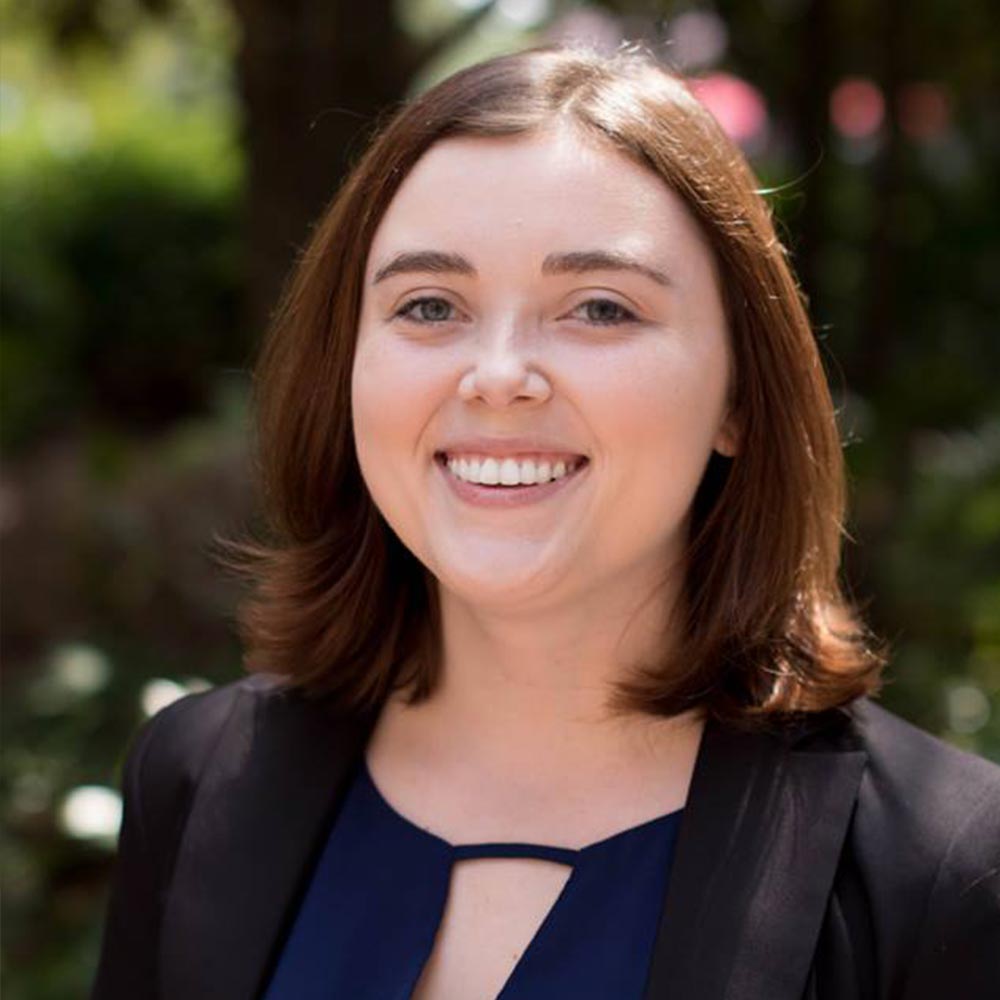 Laura Miller
F. William Summers Outstanding MLIS Student Award
Laura Miller serves as Secretary to the iSchool's American Library Association Student Chapter, and has been instrumental in reaching out to the MSI program's students across the world. She will represent Strozier Library and the iSchool at the Florida Digital Humanities Conference and Library Publishing Forum.
Shannon Mitchell
Student Leadership
Shannon defines leadership as "providing a vision for the team while maintaining a collaborative environment". Shannon has distinguished herself as being a leader with a purpose, and is the first recipient of the CCI Leadership Board's Student Leader Award.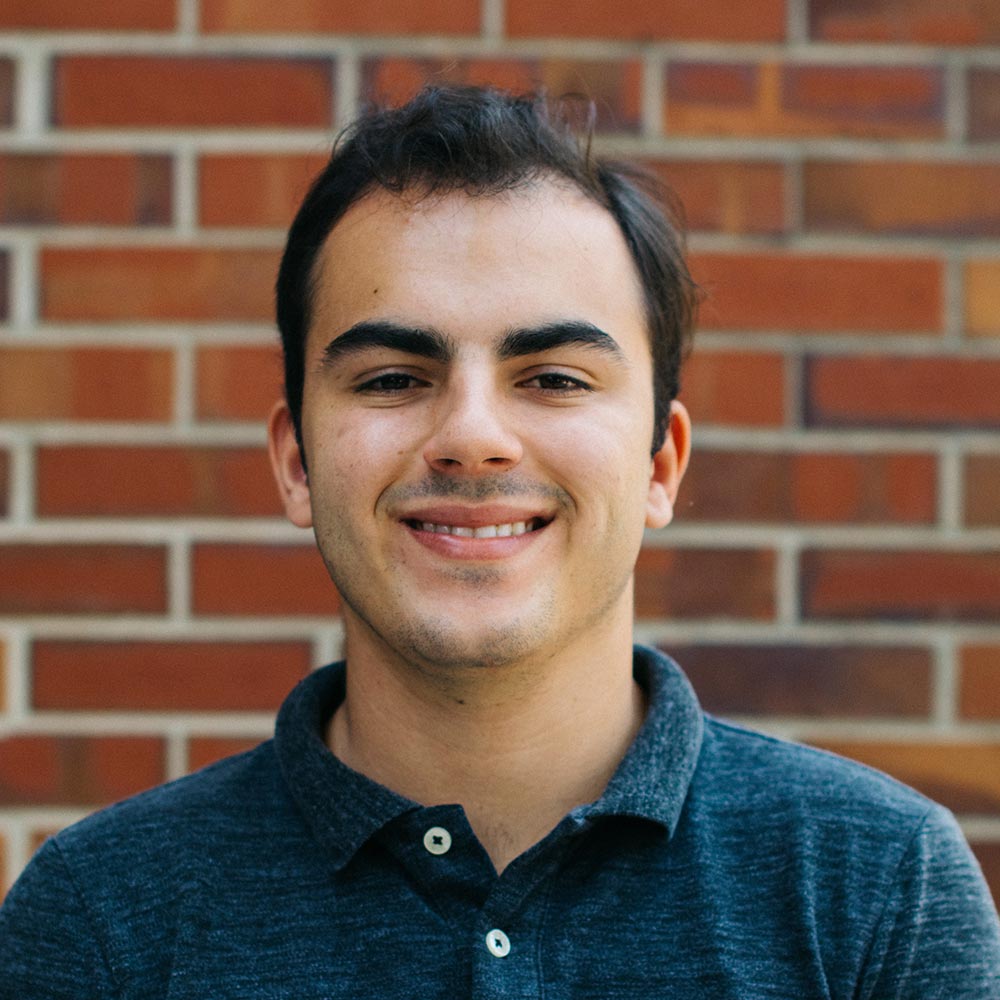 Alex Moerschbacher
FSU Academic Leadership - Undergraduate Student
Alex's FSU service has focused primarily on two organizations, in which he had leaderships as executive director and president. At the State level, Alex was an active participant in STARS (Students & Technology in Academia, Research, & Service), mentoring Florida high school students in IT competitions. Alex also worked for the College as IT Support Technician, providing technology support to faculty, staff and students. Alex is also an inductee of the Spring 2020 Garnet & Gold Scholar Society. It is because of his service and leadership that we nominate Alex for this award.
Emma Moody
Honors in the Major
Emma, focused her work on her personal experience, specifically the gap year and why universities do not have programs to help with the transition to college. She presented a refreshing approach with fundamental conclusions for higher education institutions. "Mind the gap: Providing gap year students with the resources they need to transition into higher education"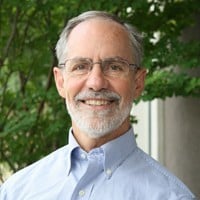 Richard Morris
Faculty Leadership
Dr. Richard Morris is a highly valued member of our faculty and we are very fortunate to have his leadership. Most recently, he has coordinated our undergraduate program, represented us in faculty senate, led senior faculty searches, and chaired challenging committees such as faculty evaluation and appeals committees.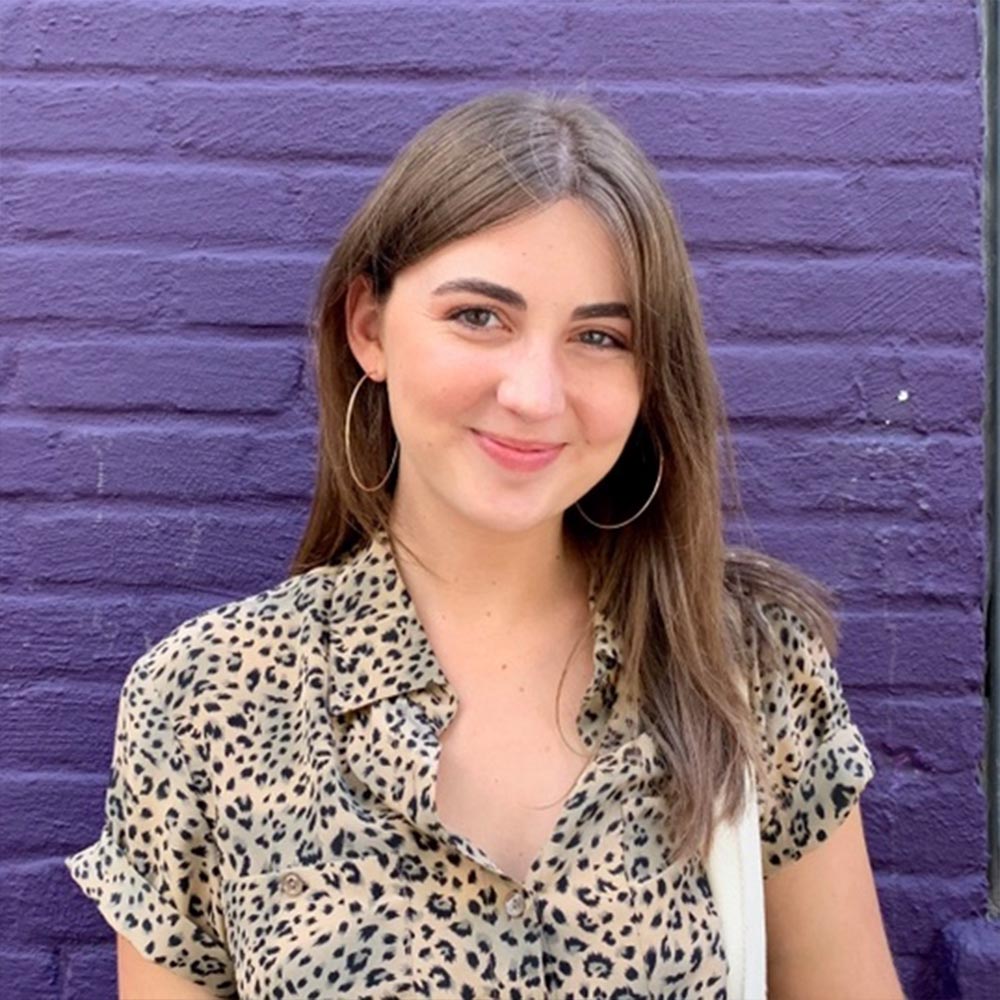 Cassandra Nicolace
Outstanding Master's Student - IMC Division
Ms. Nicolace shows a great deal of independent, self-motivated work, both in a team setting and as an individual. She shows intellectual strengths and creative skills as a hardworking and enthusiastic member of any group. Her leadership in the Arrowhead Advertising team is extraordinary.
Lauren Olmsted
Outstanding Junior
Lauren has emerged as a leader and role-model within her cohort. She has dedicated her time to serving the greater Tallahassee community, and she will be studying abroad this summer in hopes that experience will provide her with the opportunity to observe pediatric clinicians first hand.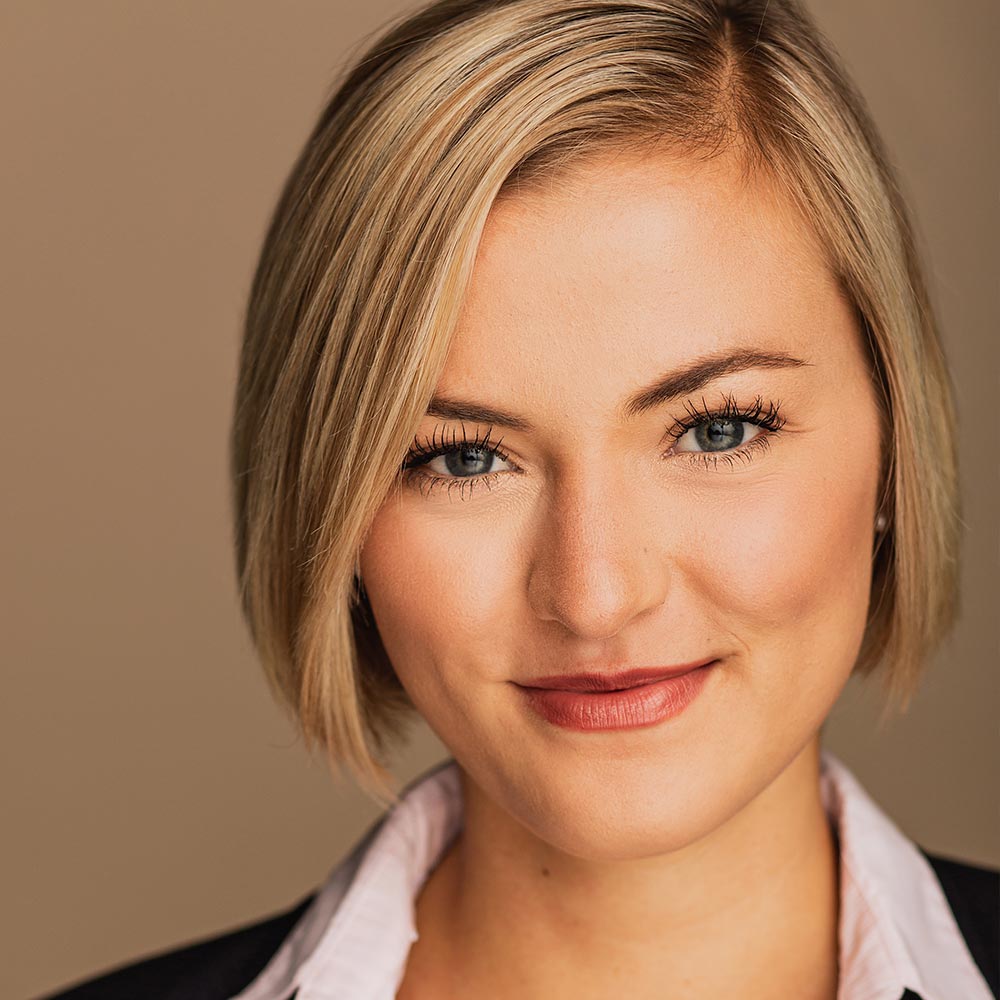 Emily Onimus
Honors in the Major
Emily's thesis focused specifically on the relationship between a media offer, in this case, the launch of a streaming service, and the behavior of a college-aged audience. Following her internship with NBC, she wanted to further investigate that aspect. "The Ideal Streaming Service"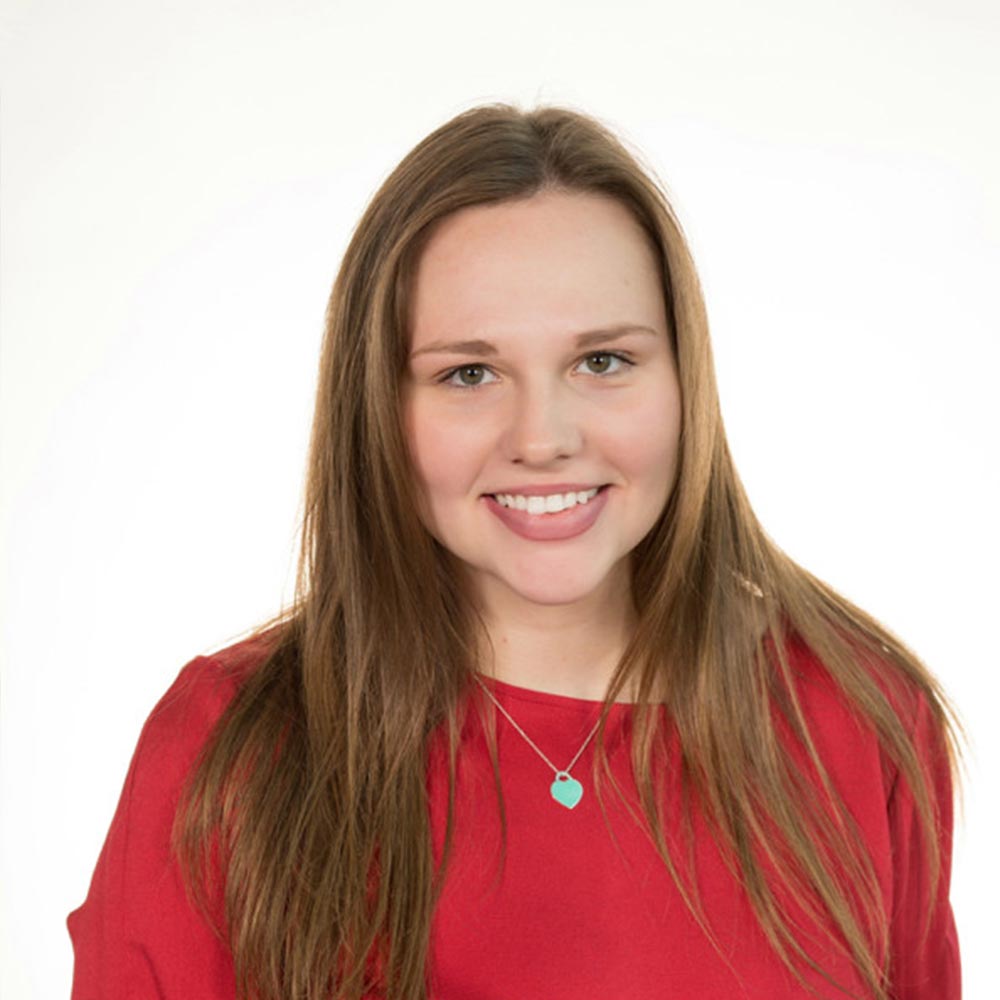 Mikayla Owen
Leadership Award - Undergraduate in Information
Mikayla Owen has served as both Vice President and President of the Association of Information Technology Professionals. As a select member of STARS, she has served as a mentor to middle and high school students. She will begin a job at Lockheed Martin in June.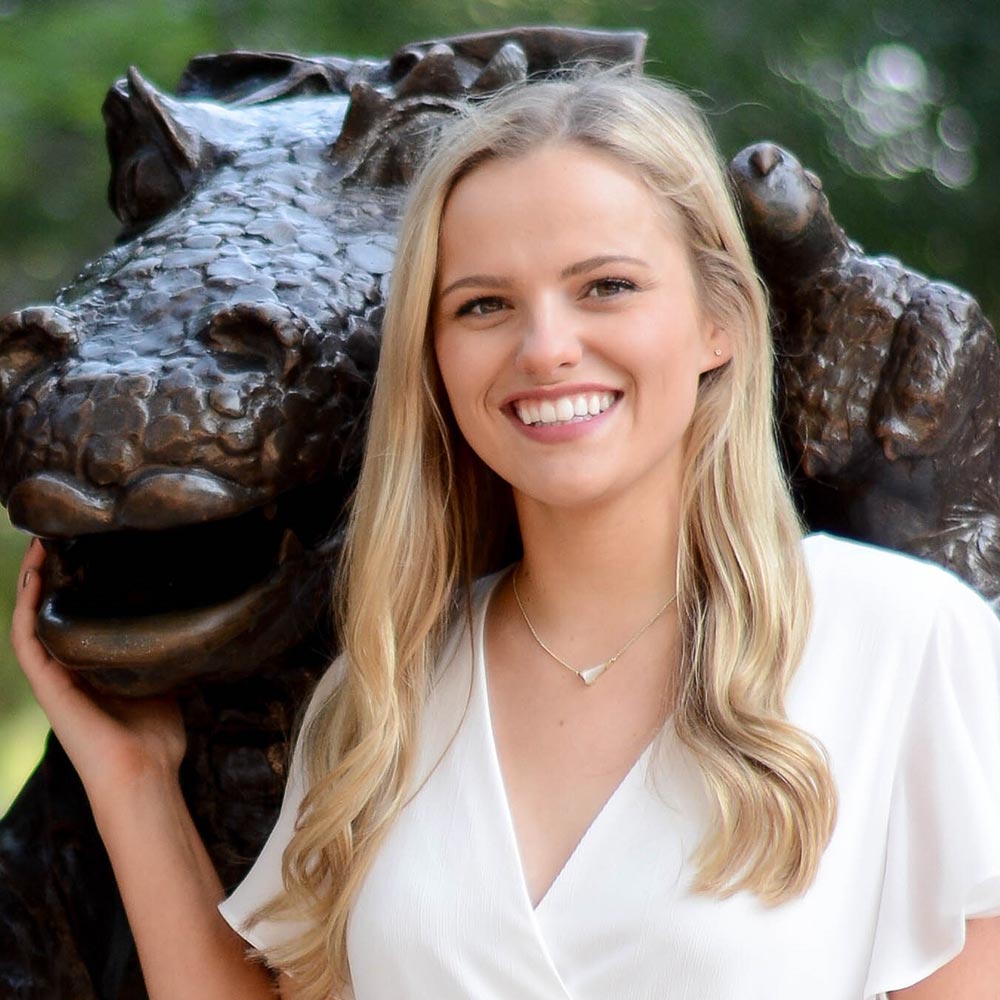 Lauren Peterson
Outstanding Graduate Assistant
Lauren is an amazing asset to our program. She is a top performer which is quite a feat given the rigorous demands of her work.  She has always displayed great initiative, spearheaded a major website project, and provided critical support all while maintaining a near perfect GPA and developing outstanding clinical skills.
Fabuola Pierre
Outstanding Undergraduate Student in IT
Faboula Pierre plans to build an interest in diversity in technology entrepreneurship into a career fusing academics with technology, the fine arts, recreation, and life skills. She has actively served as a mentor to at-risk children at the Grace Mission Episcopal Church. Faboula is a 2020 Garnet & Gold inductee.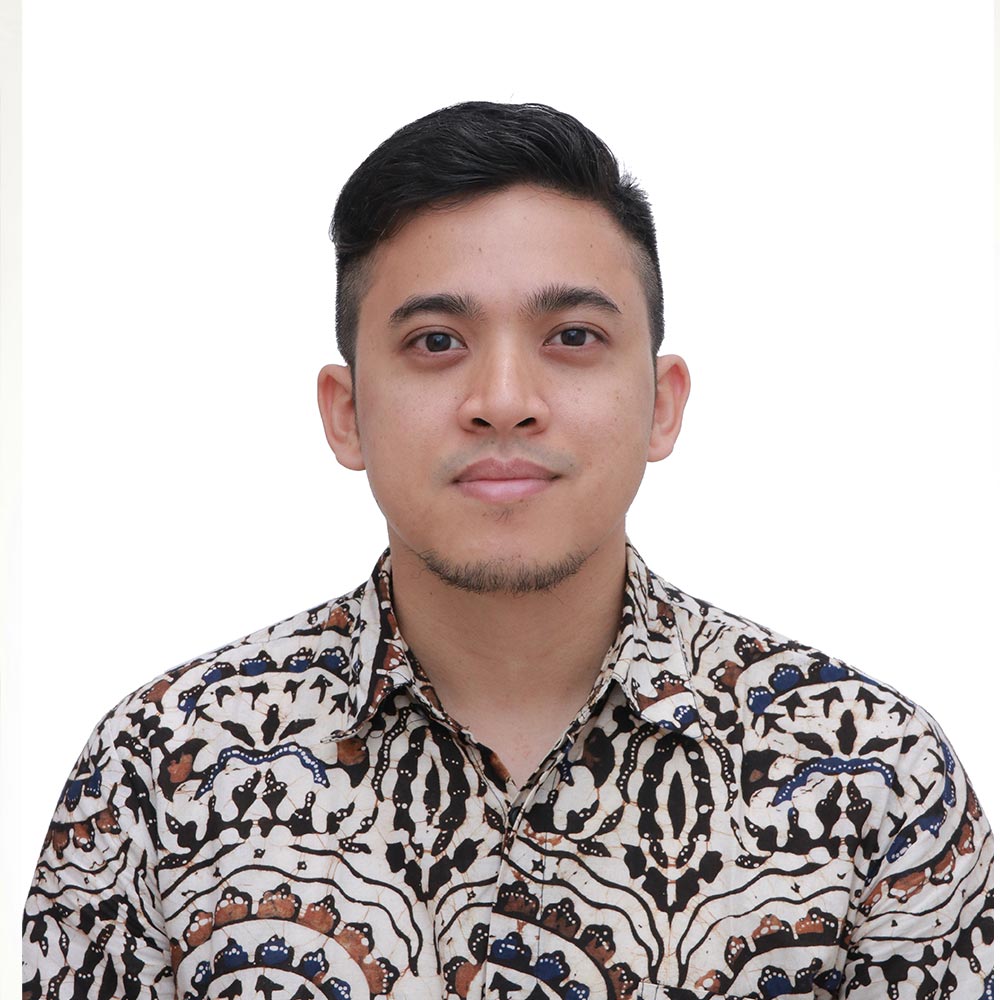 Muhamad Prabu Wibowo
Outstanding Doctoral Research Assistant
Muhamad Prabu Wibowo focuses on taking what he has learned from his doctoral seminars and putting them to work in real research settings. This also has allowed him to take his research experiences and bring them to bear in his course work, enlivening discussions and other activities with practical lessons.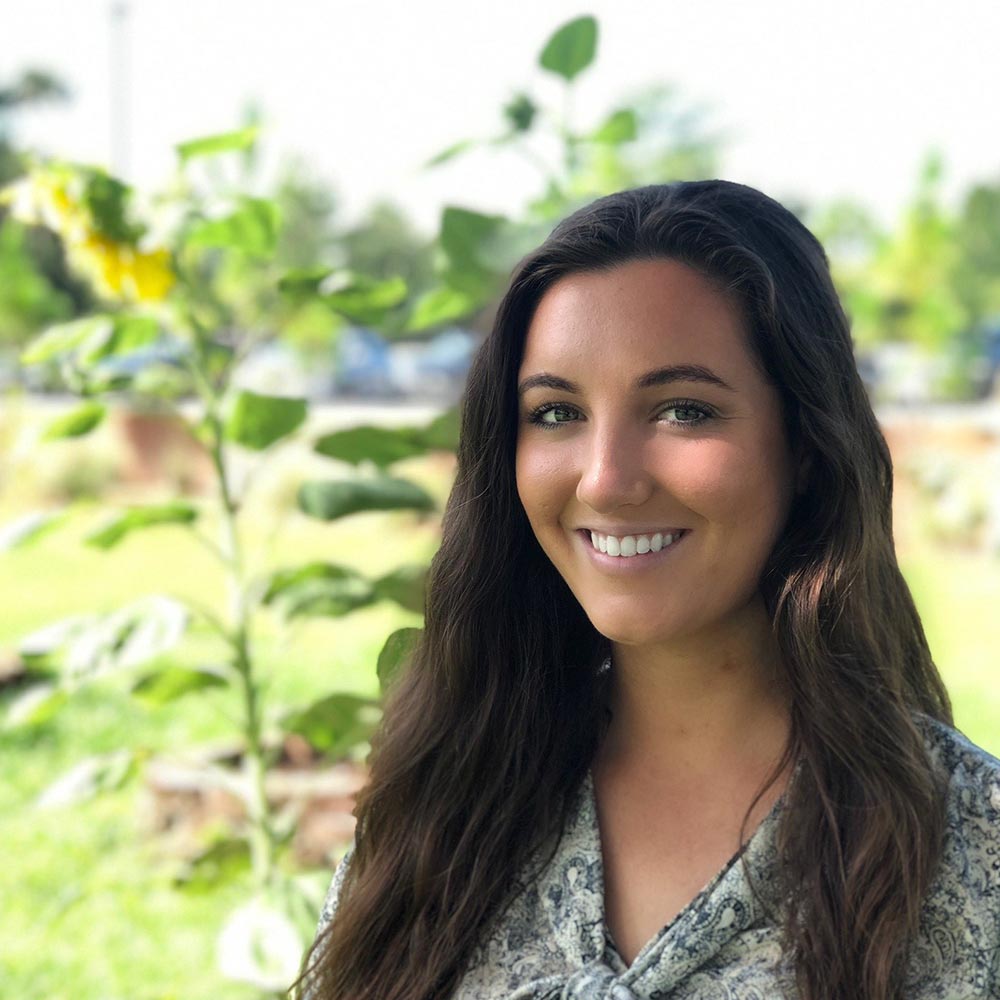 Michelle Presley
Outstanding Master's Student - PIMC Division
Michelle Presley excells in her coursework and demonstrates her unique skils within her projects. She co-authored a paper that was very well received in the environmental communication division. Michelle effectively and creatively combines her passion for the outdoors with skills gained through the Public Interest Media and Communication Master's program.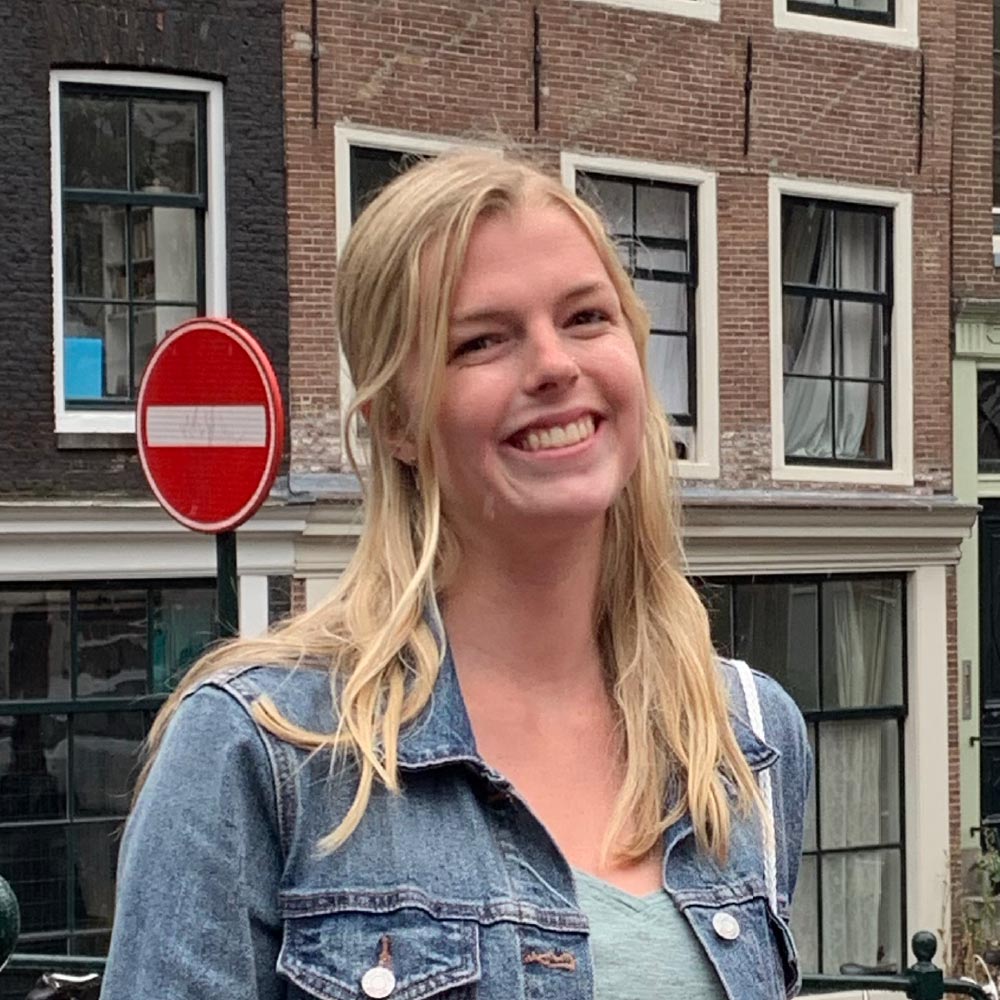 Amanda Prozeralik
Leadership Award - Undergraduate in Communication Science & Disorders
Amanda is an exceptionally dedicated student who is a delight to work with both within and beyond the classroom.  She holds leadership positions for several organizations and volunteers her time for many others.  As she is the ASL Club President, the program has grown tremendously under her direction.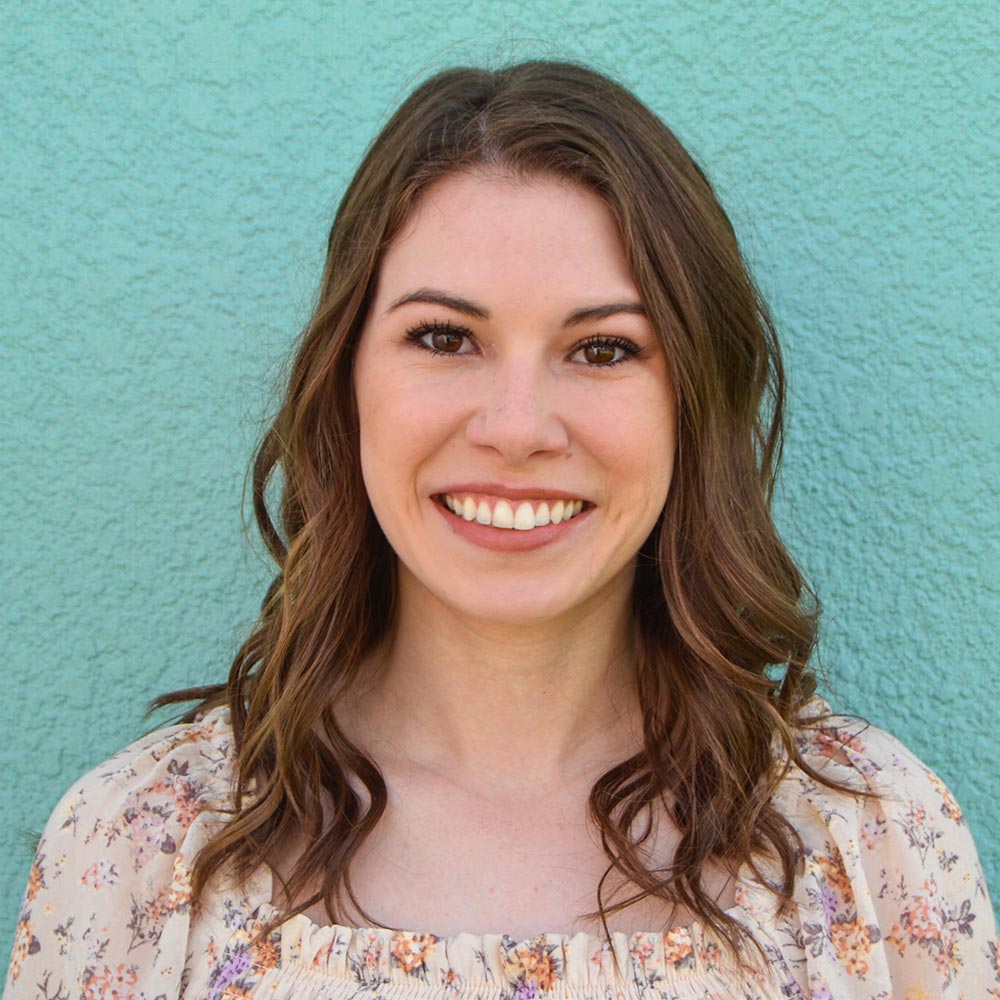 Kayla Ramsey
Outstanding 2nd Year Master's Student
Kayla Ramsey has demonstrated a passion for learning, and during her coursework in the Master's program, has shown herself to be a critical thinker and a collaborator. Kayla is dependable, flexible, intellectually curious and has been a tremendous asset to our lab and graduate program. We are so proud of the clinician she has become.
Yolanda Rankin
Faculty Teaching
Yolanda Rankin just completed her third year as an assistant professor at Florida State. She has an outstanding research record, and has already established a strong reputation as a teacher and mentor. She challenges her students to be the best they can be, and provides them with that extra support that leads them to success.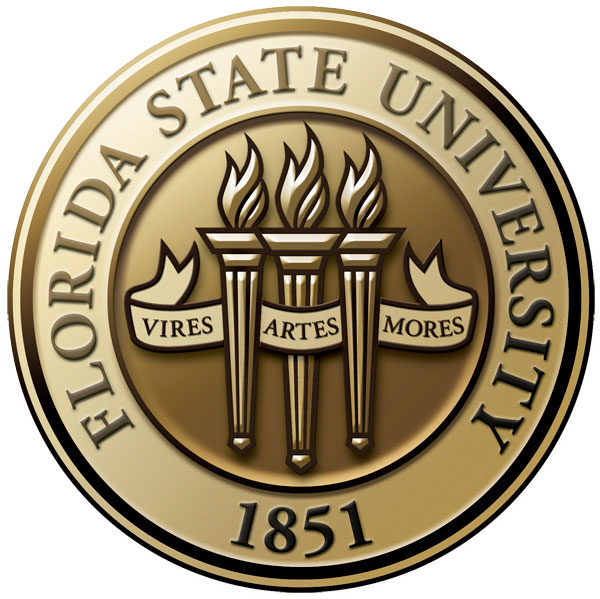 Abigail (Abbie) Reed
Outstanding Doctoral Research; Top Teaching Assistant - Public Speaking
Abbie Reed is a prolific scholar whose research is theoretically driven, interdisciplinary, and collaborative and is rooted in social justice. She can work effectively within multiple methodological frameworks and asks important questions that interrogate the status quo and provides alternatives intended to make public life go well.
Ansley Roberts
Outstanding 1st Year Clinician
Ansley Roberts is compassionate, patient, and thoughtful of her clients. She plans meticulously, always keeping her clients progress, needs, and best interests in mind. Ansley works cooperatively with her clinical instructors. We are proud that Ansley chose to pursue her education with us.
Mollie Romano
Faculty Research
Mollie Romano is charging ahead with her program of research. This past year, she received 2 state-level grants, published 3 peer-referred papers and a book chapter, and authored 9 national presentations. In addition, she is an active research mentor to many of our students.
Nivia Escobar Salazar
Extraordinary Service Award
Nivia Escobar Salazar wants to save the world. She has volunteered for many conferences, events, and is an active member in many academic organizations. Nivia is committed to the betterment of community so much so that it has inspired her dissertation research goals.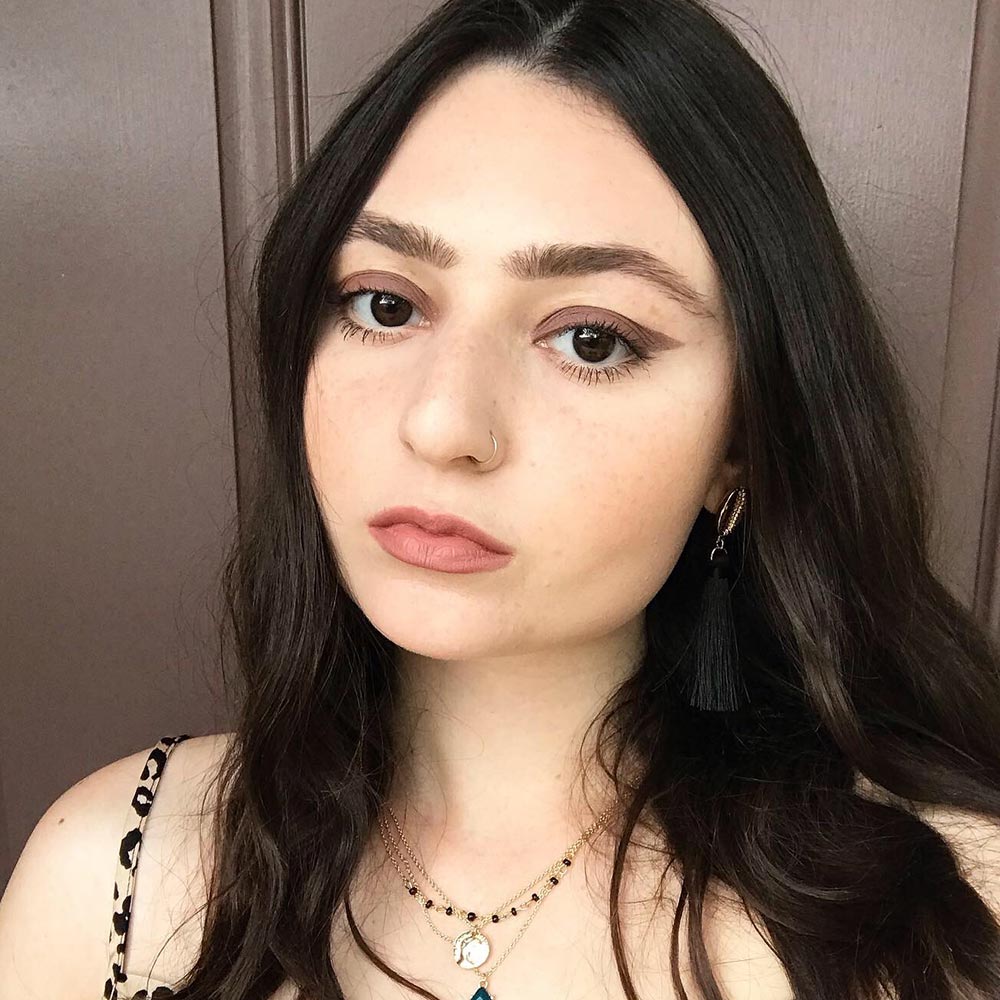 Regina Sanquintin
Outstanding Hispanic Marketing Student
Regina Sanquintin is an overachiever student who has consistently received A's. She is a first generation Hispanic graduating from college with a Master's degree. Due to her hard work, Regina has received two scholarship opportunities, and her enthusiasm and dedication to everything she does has empowered other Hispanic women to attend higher education.
Atalya Santos
Honors in the Major
Atalya has been involved in many service activities at FSU and in the community. She is also a Garnet and Gold Scholar, a two-time ACC Creativity and Innovation Fellowship recipient, a Bess H. Ward Honors Thesis Award winner, and a presenter at three undergraduate research conferences.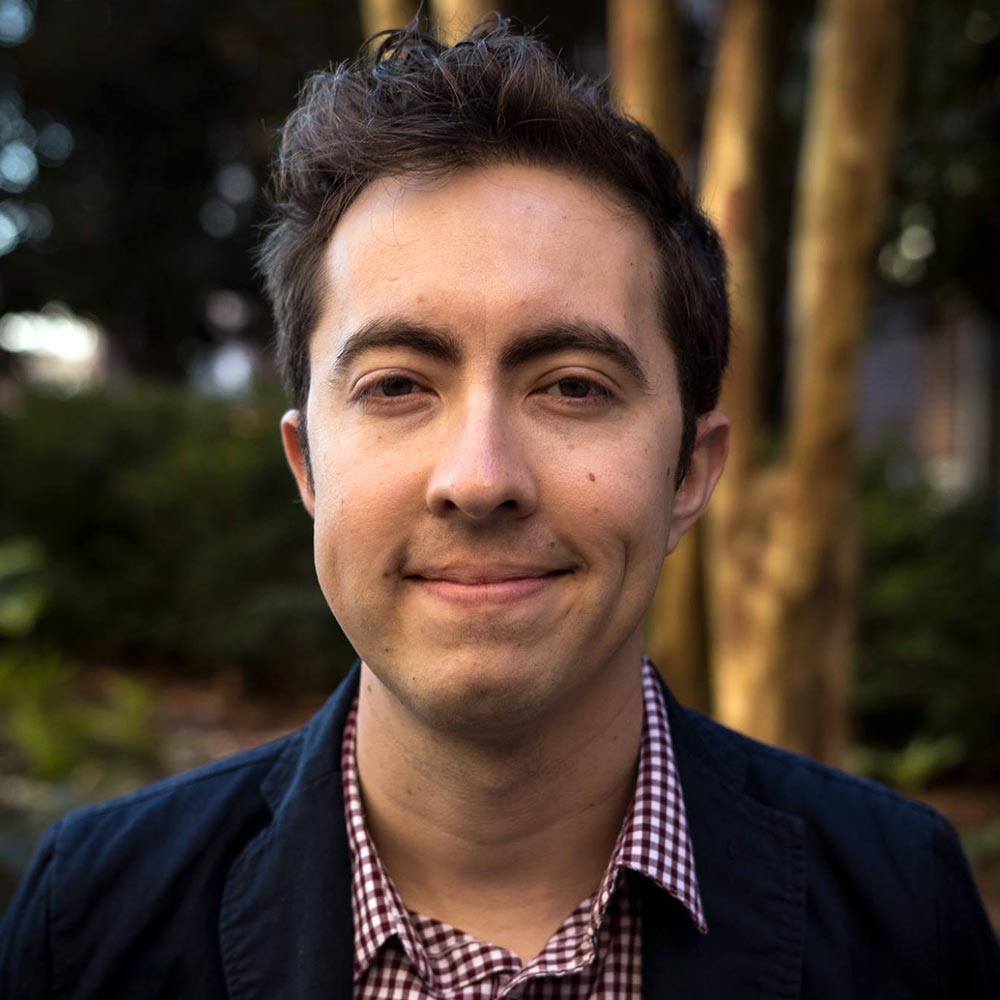 Nicholas Sellers
Outstanding Doctoral Teaching Assistant
Nick has served as a TA and lead instructor for some of the most popular and important courses in our major. Nick is caring, thoughtful, and diligent in everything he does in the classroom. His course evaluations are positively glowing with appreciative comments from his students.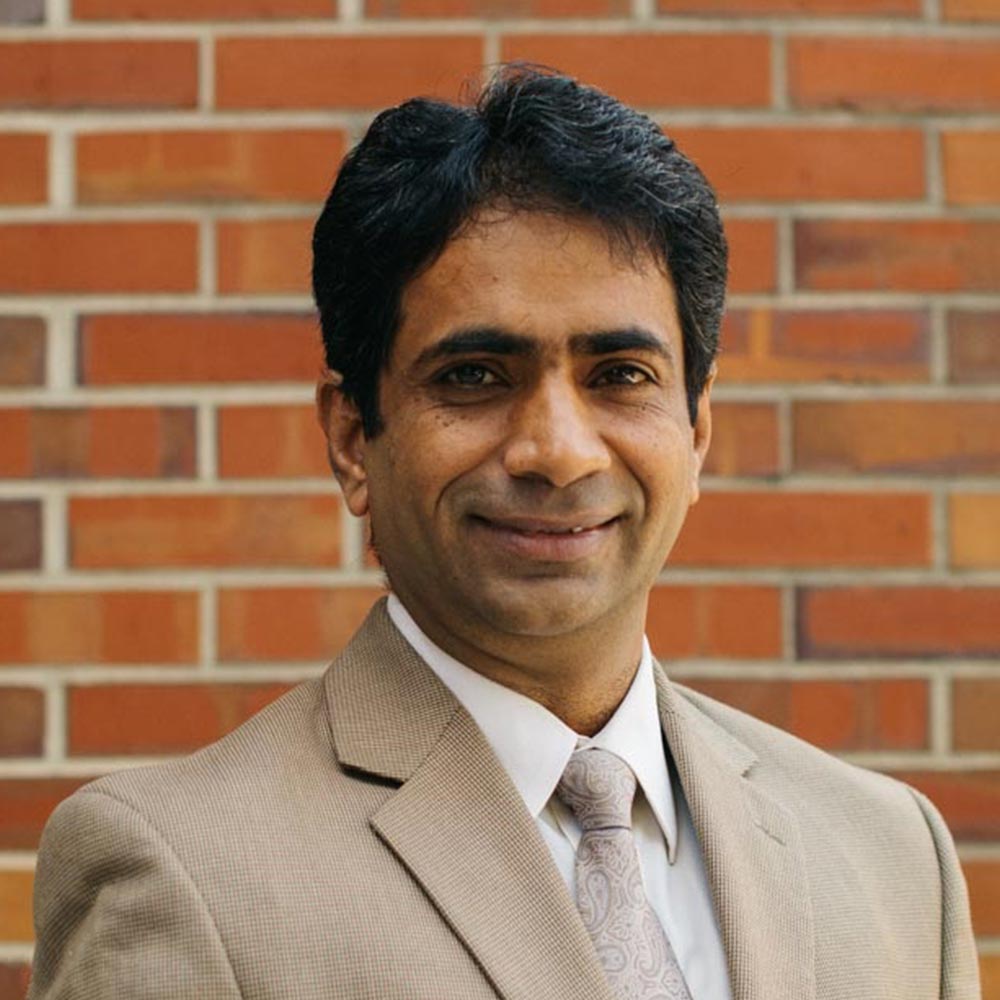 Asif Shaikh
Outstanding Doctoral Student
Asif Shaikh has been active in both academic and professional settings, including many conferences. He has acquired the Global Partner Certificate and the IBM Enterprise Design Thinking Certificate, as well as having served as both a teaching assistant and a lead instructor.
Julia Stern
Leadership in the School of Communication Science & Disorders
Julia Stern is an extremely driven student. Her kind heart and strong work-ethic has allowed her to excel tremendously in her time as an undergraduate student. She has displayed exemplary leadership skills through her positions on campus and is an outstanding representation of our college.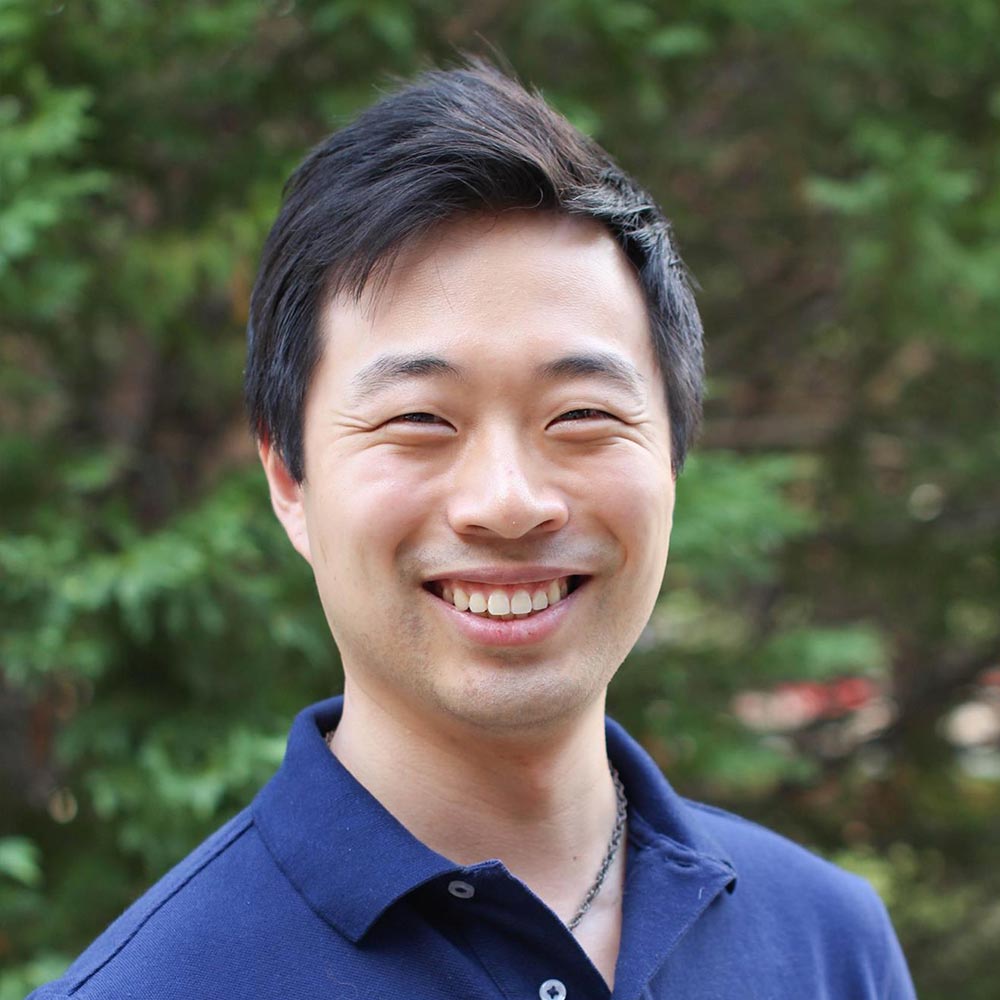 Castle Useong Kim
Outstanding Graduate Lead Instructor Award
Castle Kim's instructing approach focuses on a combination of practical speaking skills melded with a focus on the role of "vulnerability" in storytelling. His success in this approach can be seen in student responses to the course, highlighting the course's "lovely environment" and newly acquired skills.
Christina Vallone
FSU President's Humanitarian of the Year
The President's Humanitarian award recognizes students exhibiting tremendous commitment to service. With over 900 service hours, this is a well deserved award for Christina. An outstanding student, Christina continuously demonstrates her personal and professional committment to others. We are honored to recommend Christina for this recognition.
Kristie Wilson Escobar
Outstanding Dissertation
Dr. Escobar's dissertation analyzes LGBTQAI+ young adult literature. She demonstrates a commitment to inclusivity in library services, participating in the Rainbow Book List committee and the Stonewall Book Awards with the American Library Association (ALA). She continues to serve as an ambassador for the School and College.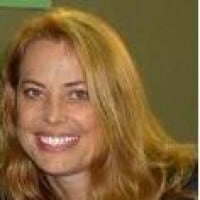 Carla Wood
Faculty Leadership/Builder
Carla Wood has shown exemplary leadership in our School through her extraordinary grantsmanship and her contributions to strategic planning. At the University level, she was the Team Science Lead for Clinical Translational Science and participated in the Leadership Development Program
Zoe Zirlin
Honors in the Major
Zoe stood out as a leader not afraid to ask questions and dig into difficult problems in my classes. She has demonstrated not only that she is bright, diligent, and capable, but also that she is interested in making a career in advertising.
Hispanic Marketing Center
Outstanding Student Organization
The students of the Hispanic Marketing Center planned, promoted, and participated in the Center's very successful 15th anniversary celebration in Miami. This is in addition to their work on numerous research projects and mentorship program that matches undergraduate and graduate students with industry leaders. Faculty Advisor – Dr. Sindy Chapa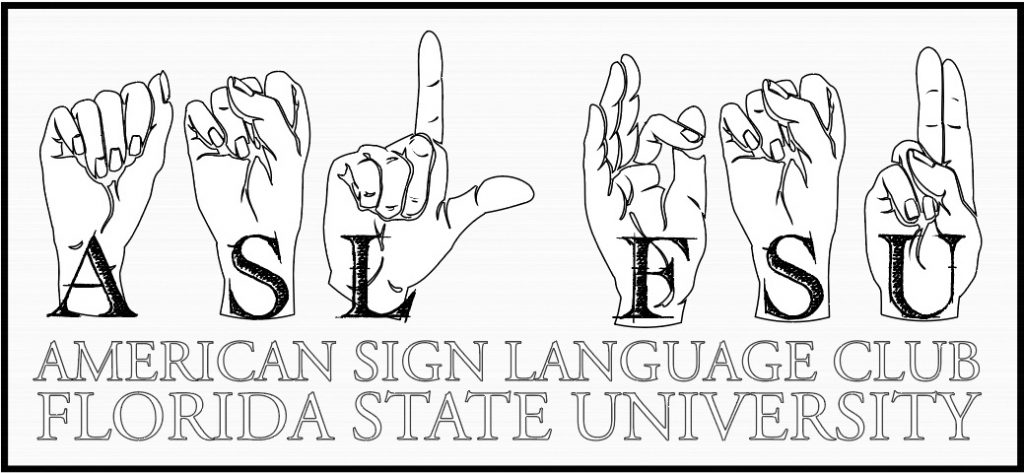 American Sign Language Club
Outstanding Student Organization
The ASL Club at Florida State University facilitates awareness of ASL while students advance their own signing skills and knowledge of Deaf Culture. The club hosts several seasonal events each semester. Several members supported the classrooms of two local Deaf education programs, and twenty students will be graduating with Honors in American Sign Language. Faculty Advisor: Dr. Kristen Guynes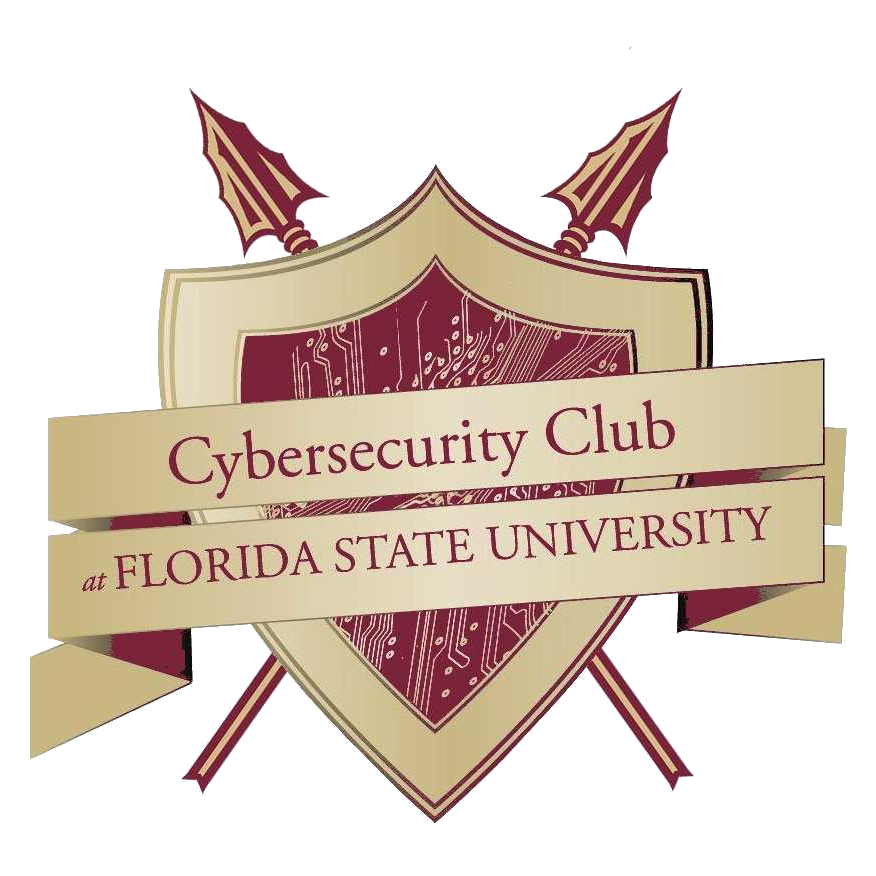 Cybersecurity Club
Outstanding Student Organization
The Cybersecurity Club is a student organization at FSU. Students gather to learn about issues and problems across many aspects of cybersecurity. Students advance their cybersecurity knowledge, critical thinking, and trouble-shooting skills through local, regional, national and international events. Faculty Advisor – Dr. Shuyuan Ho