OPENING – Welcome Message
3 PM
3:10-3:50pm: Opening Panel: Mentoring the next Generation
Biography
Dr. Amy Hecht serves as the vice president for student affairs at Florida State University. Prior to returning to her alma mater, Amy served as the vice president for student affairs at The College of New Jersey and has held positions at Auburn University Temple University, Cabrini College, and the University of Pennsylvania. A professional in the field of student affairs since 2001, Dr. Hecht has served on executive leadership teams within student affairs organizations and has extensive experience leading and managing in higher education. She is a Lead Facilitator with LeaderShape, a national, non-profit organization and held volunteer leadership positions with the National Association of Student Personnel Administrators' (NASPA). Dr. Hecht launched her career with Alpha Chi Omega national sorority, serving as a traveling consultant and was awarded Alpha Chi Omega's Woman of Distinction honor in 2018. Dr. Hecht earned her bachelor's degree at Florida State University in mass communications and completed her master's degree and doctorate in Higher Education Administration at the University of Pennsylvania. Amy has published book chapters and articles focused on organizational learning, change, executive transitions, and the role of assistant/associate vice presidents in student affairs organizations. She co-edited the book, AVP: Leading from the Unique Role of Associate/Assistant Vice President for Student Affairs. Her next book is scheduled to be released December 2023. Amy met her husband, Anthony, while they were students at Florida State University. Together they have two children Josie (6 years old) and Izzy (2 years old). They have been active in giving back to Shands Children's Hospital, where Josie was treated for leukemia and Izzy treated for a Congenital Heart Defect. Amy also serves as Director for the Children's Heart Foundation, state of Florida.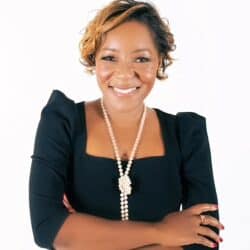 Biography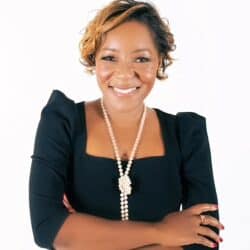 Samantha Vance is a nonprofit executive and consultant to high-profile clients in politics, sports, entertainment, and real estate. She is a certified Youth Resilience Coach, long-standing juvenile advocate, author, speaker, and business strategist. Samantha has helped generate over $11M in her career for nonprofits. She is also skilled in lobbying, strategic communications, and public affairs. Samantha has a passion to help those in need and a purpose to make a positive impact in other's lives. Samantha is the Founder & Board Chair of Ladies Learning to Lead, a Florida statewide $1M nonprofit organization preparing young ladies for college, careers, & life. She also serves as the Founder & CEO of impact Core Group, a parent company of sub-entities providing nonprofit and business consulting, coaching/mentoring, & products. Samantha was appointed by the Governor of Florida to serve on the Delinquency Prevention State Board within the Department of Juvenile Justice. In 2021, she was inducted into the Tallahassee Community College Hall of Fame. She's been recognized as one of Tallahassee's Top 25 Women You Need to Know in 2021, Tallahassee's Top 20 Professionals Under 40, and selected as an honoree for the 2019 Tallahassee African American History Calendar. Samantha earned a B.S. in political science, minor in public administration from Florida State University. Her favorite quote is "Leadership is a potent combination of strategy and character, but if you must be without one be without the strategy."
4:00-4:45pm: So you want to write a book?
4:00-4:45pm: Advocating and Negotiating your Financial Future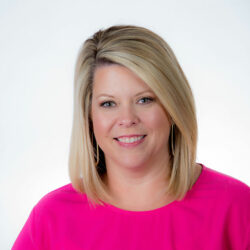 Biography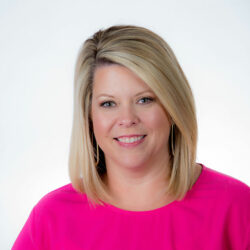 Allie joined Capital City Trust Company in 2017 following 11 years with Capital City Bank Marketing. She previously served as both public relations manager and client experience manager and knows how to offer a memorable experience with Capital City. Now as a Trust Officer, she continues to cultivate strong relationships while providing exceptional client service. Allie holds B.S and M.S. degrees in Recreation, Tourism and Events from Florida State University and is preparing for the CERTIFIED FINANCIAL PLANNER™ professional (CFP®) designation. She is a member of Leadership Tallahassee Class 37 and former Knight Creative Communities Institute (KCCI) Catalyst. Allie currently serves on the boards Gadsden Arts Center & Museum and Tree House of Tallahassee.
Biography
With over 23 years of banking and financial planning, Melissa strives to educate and guide women about their personal financial decisions. A large part of her financial practice focused conversations with her clients about their short-term and long-term financial goals, providing personalized banking services , and assisting with any legacy planning desires. When Melissa isn't working, she spends time with her husband Albert, daughters Sophie and Olivia and their multitude of pets. Current volunteer time is spent with Survive and Thrive Advocacy Center(STAC) and Swift Creek PTSO
4:00-4:45pm: Taking Charge of your Career w/Effective Leadership
4:00-4:45pm: Women focused organizations on CAMPUS - Get Involved
5:00-5:45pm: Starting your own business
5:00-5:45pm: Exploring Careers in Tech and Cyber
5:00-5:45pm: Exploring Careers in Media/PR
5:00-5:45pm: Exploring Careers in Communication Disorders
6:30-7:45pm: Is the Future of Work Hybrid? Talent and Workforce Discussion