OPENING – Welcome Message
3 PM
3:05p-3:25p: Embracing Change (recorded)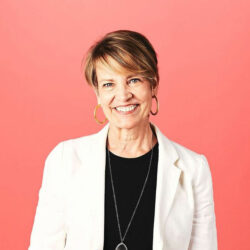 Kim Kelling
Director of Content & Community Partnerships
WFSU Public Media
Biography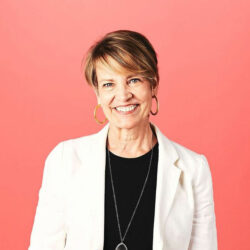 Kim Kelling is the Director of Content & Community Partnerships at WFSU Public Media. She oversees all content development for television, radio and digital platforms as well as on the ground community engagement and education projects. Linking content that WFSU produces as well as the vast resources of PBS and NPR to our community is part of the station's strategic plan. Kim is on the PBS KIDS Station Advisory Board, Board Member of Tallahassee Community College Foundation Board, Apalachicola Riverkeepers and a member of Leadership Tallahassee Class 28. She is married to ornithologist Todd Engstrom and they have a son who lives in LA.
Denishia Sword
Founder and Chief Executive Officer
Notable Impressions, Inc.
Biography
Denishia Sword is the Founder and Chief Executive Officer of Notable Impressions, Inc., a non-profit professional development agency. She also serves as the Director of External Affairs for Florida's Insurance Consumer Advocate where she oversees the consumer outreach initiatives, communications and media relations efforts. Mrs. Sword has more than 15 years of communications, marketing, community outreach and media relations experience. Mrs. Sword previously served as Chief of Education, Advocacy and Research for the Florida Department of Financial Services' Division of Consumer Services. She has served as a producer for several television newscasts; an instructor of public speaking at the Florida State University; and has been responsible for media relations for several state agencies. Mrs. Sword has also provided public outreach on behalf of the Florida House of Representatives and has led crisis communications efforts during health-related and natural disasters in Florida. Mrs. Sword has earned a bachelor's and master's degree in communications and marketing from the Florida State University and is married with one child.
3:30p-3:55p: Gather your assets and lead (recorded)
Laura Barrett
Doctoral Student and Graduate Lead Instructor
Florida State University School of Information
Biography
Laura is a second-year Doctoral Student and Graduate Lead Instructor in the School of Information. She also holds a Master's degree in Information from FSU. Her research focus is on bipolar disorder. She is currently working on a project using Twitter data about bipolar disorder and a qualitative study interviewing practitioners and individuals with bipolar disorder about treatment plan adherence. She is active in the American Medical Informatics Association (AMIA) especially working with the Women in AMIA group. In her free time, she likes to knit and crochet and hang out with her best friend and two cats.
Laura Spears
Director, Assessment & User Experience
University of Florida George A. Smathers Libraries
Biography
Laura I. Spears, PhD. (laura.spears@ufl.edu), is the Director of the Assessment & User Experience and Associate University Librarian with the University of Florida Libraries. Her job responsibilities include examining library data that demonstrate library impact on the life of all types of library users Her research examines library value in funding advocacy and values assessment in academic libraries. Recent publications focused on overnight library use perceptions, interdisciplinary examinations of library space use and the use of Appreciative Inquiry in CoLAB Workshops. Laura works closely with the UF Academic Assessment Committee to establish and expand the Smathers Libraries' impact. Laura is currently the President of the state's professional organization, the Florida Library Association and is co-Editor in Chief of the open-source online peer-reviewed journal, The Journal of Assessment in Higher Education.
Elizabeth Uchimura
Associate Music Cataloger
Warren D. Allen Music Library
Biography
Elizabeth is a double Masters student in Musicology and Library Science studying race and genre in the barbershop and doo-wop singing traditions. Currently, she serves as the Associate Music Cataloger at FSU's Allen Music Library where she primarily catalogs audiovisual media and local recordings. An avid barbershopper, Elizabeth also directs a female barbershop chorus called Barbershop Ladies of Tallahassee and sings tenor in the female quartet, Revised Edition.
4:00p-4:25p: The power of being an Intrapreneur (LIVE)
Brionna Boileau-Theresias
Account Supervisor
Ten35
Biography
Brionna Boileau-Theresias is an Account Supervisor known for her ability to intricately weave together abstract ideas/concepts to tell a brand's story utilizing data-driven insights and pop culture trends. As an integrated marketing specialist, Brionna specializes in client management, influencer marketing, project management, and marketing communications. She has successfully managed campaigns for national and local brands resulting in increased awareness and engagement for brands such as Huggies, The Facebook Company, The Home Depot, Knorr, The Honey Baked Ham Company, Bridgestone, SeaWorld, Truist, and Georgia-Pacific.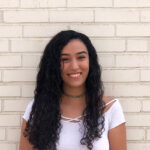 Nikki Mendez
Art Director
Chemistry Agency
Biography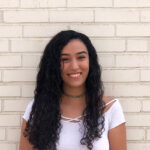 I work as a junior art director at Chemistry Agency in Atlanta, Georgia. I'm an alumni of Florida State University's College of Communication and I was named a Most Promising Multicultural Student by the American Advertising Federation in 2020. I believe my role as a creative in advertising is to incite innovation and I am dedicated to making a positive social impact through my work.
4:30p-4:55p: Developing a Servant leadership Mindset (recorded)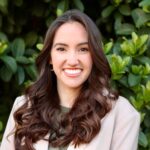 Johanna Eugenio
Graduate Student
School of Communication Science and Disorders
Biography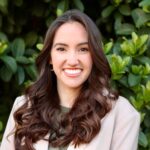 Johanna Eugenio is a second-year graduate student studying speech-language pathology in the School of Communication Science and Disorders (SCSD) at Florida State University, where she also completed her bachelor's degree. During her time as an undergraduate student, she served as the vice president of the Student Academy of Audiology and completed an honors thesis. Her interests include early intervention, language and literacy development, and speech sound disorders.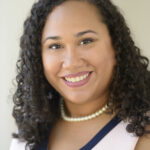 Faith Gealey
Speech and Language Pathologist (Senior)
Cayman Islands Health Services Authority
Biography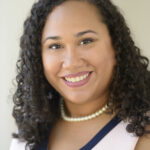 Faith Gealey joined the Cayman Islands Health Services Authority (H.S.A) in 2008 as the resident Speech Language Pathologist and is the first Caymanian to hold this position within the health care system in the Cayman Islands. She is a proud "double" alumnus of the Florida State University and holds both a B.Sc. and M.Sc. degree in Communication Sciences and Disorders. Faith has clinical experiences with a wide variety of populations and diagnoses across the life span. She currently works as the Senior Speech and Language Therapist and serves as the Team Lead for Speech and Occupational Therapies. During her time at H.S.A., Faith re-established medical based speech therapy services for the Cayman Islands, building a thriving service from the ground up. Additionally, Faith has spearheaded several initiatives within the H.S.A. for both adult and paediatric populations in the Cayman Islands including the implementation of a newborn hearing screening programme, increased awareness on the early signs of Autism Spectrum Disorder, improved assessment and treatment protocols for patients with neurological conditions and implementation of dysphagia precautions, diets and guidelines. Faith has expertise in many clinical areas including dysphagia, cognitive/linguistic rehabilitation, voice disorders and speech and language development. Faith is a member of the American Speech Hearing Association (ASHA) and is a founding member of the Caribbean Speech Hearing Association (CaribSHA). Faith is a firm believer in mentorship and provides mentorship support to student clinicians, new graduates and other colleagues in the Cayman Islands and across the Caribbean region. Faith is an active member of the Caymanian community and is particularly passionate about her work with individuals with disabilities. She was the recipient of the prestigious Young Caymanian Leadership Award, and currently serves as the Deputy Chairperson of the Cayman Islands National Council for Persons with Disabilities.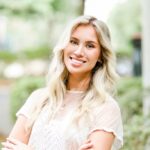 Chessa Goodman
Student
FSU School of Communication Science and Disorders
Biography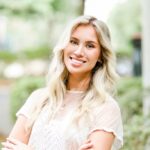 Presently, Chessa is a second-year student in FSU's Communication Science and Disorders master's program, studying to become a Speech-Language Pathologist. She also attended FSU for her undergraduate degree, where she served as president for the Student Academy of Audiology as well as a member of her local NSSHLA chapter. Current interests include early intervention, autism spectrum disorder, speech sound disorders, and augmentative and alternative communication.
5:00p-5:25p: Overcoming Workplace Challenges (LIVE)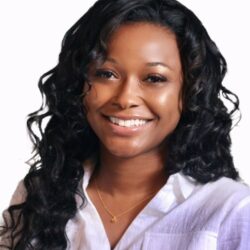 Shannon Mitchell
Senior Manager
Institute for Intergovernmental Research (IIR)
Biography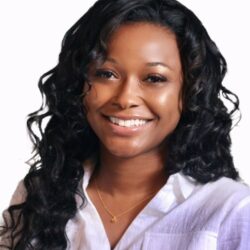 Shannon Mitchell earned her bachelor's and master's degrees from Florida State University (FSU). She graduated magna cum laude, with a double major in English education and English: creative writing; earned a master's degree in communications; and received two graduate certificates in project management and information management and leadership. Ms. Mitchell began her career in education in the Workforce Development department at Tallahassee Community College, working alongside program coordinators and instructional leads to create and edit curriculum and marketing materials. After graduating with her bachelor's degree, Ms. Mitchell served as a teacher and team leader for the Leon County Schools system. While serving as a language arts teacher, she had the opportunity of leading and creating new curricula for the creative writing program. Often called upon to serve in leadership capacities, Ms. Mitchell simultaneously held the following leadership positions: District Learning Walk Lead, Wellness Coordinator, New Teacher Mentor Lead, Events and Field Trip Coordinator, Tropicana Speech Coordinator, "No Place For Hate" Ambassador, and Dance and Track Coach. Ms. Mitchell was nominated as Teacher of the Year (2016–2017) and Glenn Howell Minority Teacher of the Year at Swift Creek Middle School (2016–2018). In 2017, Ms. Mitchell transitioned into a new career at the Institute for Intergovernmental Research (IIR), where she currently serves as the Senior Manager of Quality Control and Content Management. She leads a team providing internal organizational workflow processes and editing services to ensure high-quality content in all IIR products, from planning to execution. In her current leadership capacity, Ms. Mitchell oversees the timelines and processes of more than 400 print and digital projects monthly. Ms. Mitchell is the first recipient of FSU's College of Communication & Information Student Leadership Award (2019–2020).
Shayla Perry
Owner
Sperrywinkle Management
Biography
Shayla is a seasoned marketing professional with over 20 years of event and project management experience. She has held leadership positions in event and non-profit management for agencies, corporations, higher education and legal firms in the states of Florida and Georgia managing operations and planning events to engage clients and assist with business development. Her most notable event highlights include planning renowned events for the Palm Beach elite such as The American Red Cross International Ball and various signature events at notable Palm Beach landmarks including The Breakers and famous Worth Avenue venues. Shayla also executed planning of the 2007 American Red Cross Designers' Showhouse presented by VERANDA Magazine where she worked with top lifestyle/marketing reps at VERANDA and the Hearst Corporation. In 2013, Shayla embarked on a new career path in the automotive industry executing trade shows and events to increase B2B sales for EasyCare, one of the nation's leading vehicle service contract firms, and their MotorTrend Certified and Covideo® by EasyCare programs. Under Shayla's direction, new lead generation strategies were adopted which led to new business and increased conversion rates for dealerships across the country. With her automotive marketing experience, Shayla was offered the exciting opportunity to produce events at Octagon for BMW North America. In her role as Experiential Event Manager, she managed BMW Southern Region lifestyle and partnership events that targeted the luxury consumer. Event partnerships included The Masters, Saks Fifth Avenue, Hilton Head Island Concours d' Elegance, Atlanta Jazz Festival and the Houston Texans. In 2018, Shayla embarked on her entrepreneurial journey and formed Sperrywinkle, a boutique marketing firm specializing in content development, event, talent and project management for corporations and startups. She currently works as a Project Manager for the ITA Group, managing the NAPA EXPO, the largest single company automotive event in the world.
5:30p-5:55p: Communicating across Silos (recorded)
Melissa Angel
Communications Coordinator
Global Landscapes Forum
Biography
Melissa Angel is the communications coordinator for the Global Landscapes Forum and since 2019 has helped lead GLF's communications and outreach efforts. Melissa Angel is a specialist in communications and behavior change, having worked in the public and private sectors for the past ten years, most notably with the Florida Fish and Wildlife Conservation Commission and the United Nations Climate Change secretariat. Originally from Florida, she has also spent time in California working with ocean nonprofits on activism and lobbying efforts to successfully shut down the driftnet industry.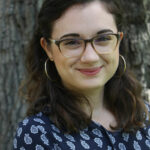 Carson Mitchell
Communications Manager
Florida Conservation Voters
Biography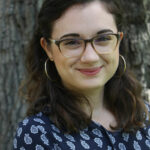 Carson Mitchell (she/her) is a communicator, conservation advocate, and creative campaigner. At Florida State University, she studied Communications and International Affairs with a minor in Religion. While at FSU, she participated in WVFS 89.7 FM, Seminole Productions, and the FL Public Relations Association. After graduating in 2015, she made her home in Tallahassee, where she lives with her partner, sister, and two cats. Professionally, Carson is the Communications Manager for Florida Conservation Voters, a statewide environmental nonprofit that advocates for our land, water, climate, and democracy. She enjoys exploring the great outdoors, including backyard birdwatching, gardening, hiking, and kayaking. Carson is a board member for New Leaders Council Tallahassee, a progressive leadership development organization, and the Tallahassee Area Association of Environmental Professionals. Her goal in both her work and extracurricular activities is to encourage the representation and success of young women of color in environmental advocacy, land conservation, and related industries. Carson grew up in High Springs, Florida, near Gainesville, where she gained a special appreciation for springs, rivers, and trails.
6:00p-6:25p: STEM efforts on campus (LIVE)
6:30p-6:55p: The Future of Work (recorded)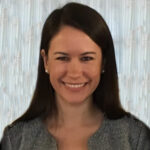 Jennifer Garner
Director, Marketing Capabilities
Kraft Heinz
Biography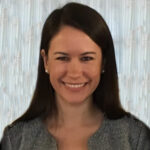 Jennifer Garner is a 16-year career marketer with a passion for leading diverse, cross-functional teams. She is current driving business transformation at Kraft Heinz as Director of Marketing Capabilities. Jennifer received her bachelor's degree in Communication, Public Relations from Florida State University, where she was a National Hispanic Merit Scholar, in the Honors Program, a member of Delta Zeta Sorority and Dance Marathon participant. She then joined The Zimmerman Agency in Tallahassee where her business card very simply read "Storyteller," as she choreographed the stories of her clients in the international hospitality industry. Other similar roles include Director of Communications for the Florida Restaurant & Lodging Association and Marketing & Advertising Manager for Southern Resorts. After a 9-year creative marketing career, Jennifer attended Cornell for her MBA as a Consortium Fellow and was an active leader in Student Council, Johnson Leadership Fellows, the Hispanic American Business Leaders Association and Wine Club. She also joined the Court of Master Sommeliers and created Ugly Apple Hard Cider with classmates. Jennifer joined Kraft Heinz in 2016 in a marketing role and became the Head of Category Marketing & Insights for Foodservice. Her love for talent development led her to a career-broadening role, where she used her experience as an innovative and consumer-focused marketer to enhance employee impact as the Head of Global Functional Learning Development. Most recently, Jennifer joined the newly formed Transformation Office as Director of Marketing Capabilities, where she is building the current and future Capabilities needed to deliver the company's strategic plan. Jennifer lives in Tallahassee with her husband Sean and their Cavalier King-Charles Spaniel, Winston. She is a foodie, wine connoisseur, runner, indoor cyclist, amateur photographer and world traveler who has visited 5 continents, 36 countries and 46 states.
Emily Logan
President of Women Wednesdays FSU
Women Wednesdays FSU
Biography
I am a senior at Florida State University pursuing a bachelor's degree in Information, Communication, and Technology. I am the current President of Women Wednesdays FSU and I am also Student Director of Marketing for FSU Campus Recreation. I have a passion for leadership and inspiring others. After graduation in the Spring, I hope to start a career in Graphic Design.
7:00p-7:25p: Leadership in Non-Profits (Recorded)
Erika Benton
Office Administrator & Marketing Manager
First Amendment Foundation
Biography
A graduate of the University of Alabama and Florida State University, Erika has her Master of Arts degree in Public Interest Media & Communications with a certificate in Digital Productions. She focuses on media and communication and its role to help public interest and democracy. Erika has extensive knowledge of social media campaigns, marketing strategies, and public policy research. She is currently an adjunct instructor at Tallahassee Community College, the external coordinator for the National Freedom of Information Coalition, and marketing manager for the Florida First Amendment Foundation.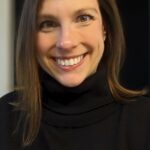 Jenn Topper
Director of Communications
Reporters Committee for Freedom of the Press
Biography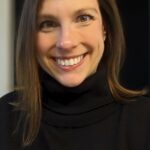 As the communications director for the Reporters Committee for Freedom of the Press, Jenn oversees the development and execution of communications strategies to advance the organization's mission to provide free legal services to journalists and news organizations, and increase awareness and use of its resources. Jenn holds a Bachelor's degree in studio art, and a Master's in Media and Communication Studies with a concentration in political communication, both from Florida State University. While at FSU, she served as a sports editor and editor-in-chief of the independent student newspaper, the FSView and Florida Flambeau. She resides in Washington, D.C. with her husband Ian, and their three-year-old Bernese mountain dog, Orville.
7:30p-7:55p: Living Uncomfortably (LIVE)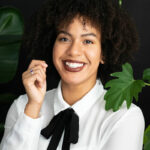 Alissa Ovalle Marquez
Developer, Cloud Infrastructure Services
Capgemini
Biography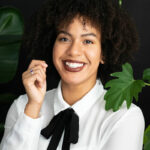 Growth happens outside of your comfort-zone, and that is precisely what Alissa has modeled her life and career after. She vividly recalls being 6-years-old in Haiti and tinkering with these "magical boxes" - formally known as desktops and gaming systems. In her adolescence, she was consumed by web development and graphic design (Thank you, MySpace!), which fueled her passion to pursue a career in technology. In May of 2017, Alissa graduated with her Bachelor's in IT from The Florida State University. Shortly after, she began her career in Citi Bank's Information Security Leadership Program. With the opportunity to dive into new technologies, Alissa is now a Sr. Consultant Software Developer in Cloud Services & Networks at Capgemini. From industry certifications, trekking volcanoes, to global hackathons, a proud CCI Alumna, Alissa is thrilled to share with you the great benefits of living uncomfortably and thriving!
Mikayla Owen
Configuration Analyst
Lockheed Martin
Biography
Member of STARS Graduated FSU in 2020 with Bachelors in Information Technology Started as a Configurations Analyst at Lockheed Martin in Orlando,FL in May 2020 Interests in data management, software configuration management, culture optimization projects (projects that better the program), and leadership.