OPENING – Welcome Message
3 PM
3:05-3:50 // Opening Speaker - What a Long, Strange Trip It's Been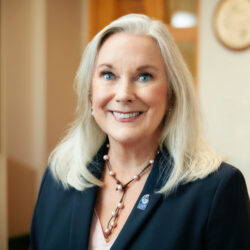 Martha Saunders
President
University of West Florida
Biography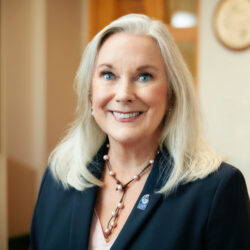 Martha Dunagin Saunders has held leadership roles in higher education for nearly 30 years. She began her career in higher education at The University of West Florida as a faculty member in the department of communication arts. She rose through the faculty ranks to the rank of professor, and moved into administration – leading to three university presidencies. She was the first woman chancellor at the University of Wisconsin Whitewater and the first woman president of The University of Southern Mississippi, her alma mater. She assumed the role of 6th president of The University of West Florida in January, 2017. Her training and experience in the field of communication have led to numerous publications on crisis communication and public relations; widely anthologized published speeches; and two Silver Anvil awards, the Public Relations Society of America's highest national honor. She is a 2011 national winner of the Stevie Award for Women in Business. A native of Mississippi, Dr. Saunders earned her B.A. in French from The University of Southern Mississippi; her M.A. in journalism from the University of Georgia; and her Ph.D. in communication theory and research from Florida State University. She is a Fulbright Scholar.
4-4:45 // Workshop - Finding your Voice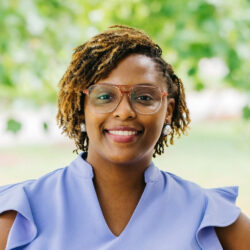 Lakeisha Johnson
Assistant Professor
Florida State University
Biography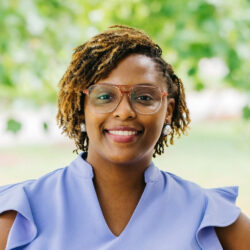 Dr. Lakeisha Johnson is an Assistant Professor in the Communication Science and Disorders program at Florida State University and a certified speech-language pathologist. She is also the director of The Village, the community outreach and engagement division of the Florida Center for Reading Research. Her primary research interests include language, literacy, dialect, and executive function development in African American children. Dr. Johnson believes in building and leveraging research-practice partnerships to ensure children from vulnerable and underserved populations obtain strong language and literacy skills. She has a passion for diverse children's books and runs a website, Maya's Book Nook, to help caregivers and educators use these books to promote language and literacy foundations.
Elizabeth Rosario
Vice President
Jackson Properties
Biography
Elizabeth Rosario, known to everyone as Ely, is a vibrant, smart and incredible force in her community. She holds a Masters of Business Administration from Colorado State University and a bachelor's degree in Communications with Business from Florida State University. She has worked as a Business Manager at Jackson Properties for 17 years, is a real estate investor with properties in three different cities in Florida, has taught Entrepreneurship at the Jim Moran College of Entrepreneurship and was the race director for the Tallahassee Marathon and Half Marathon receiving the Director of the Year award. She is an alumni of Leadership Tallahassee Class 35, currently in Leadership Florida class 39 and Board Member for the Tallahassee Museum. Ely is a mother of 3, author, Ironman Finisher, and a Boston Marathon qualified runner. Ely is a genuine, refreshing, and real woman who is not afraid to walk alone. Her ability to be mindful and aware of the world around her while simultaneously creating her own is admirable. She has shared her thoughts through speaking engagements including the Writer's Circle at Leadership Florida Annual Meeting, FSU Women In Leadership Conference, Professional Women's Forum by the Tallahassee Chamber of Commerce and Women Wednesday. Her never ending energy and ability to get things done and keep moving forward is truly inspiring. Someone you can't help but smile when you meet her.
4-4:45 // Workshop - Taking control of your Finances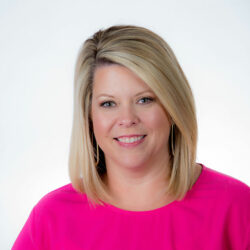 Allie VanLandingham
Vice President & Trust Officer
Capital City Trust Company
Biography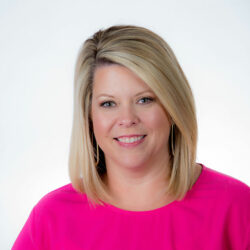 Allie joined Capital City Trust Company in 2017 following 11 years with Capital City Bank Marketing. She previously served as both public relations manager and client experience manager and knows how to offer a memorable experience with Capital City. Now as a Trust Officer, she continues to cultivate strong relationships while providing exceptional client service. Allie holds B.S and M.S. degrees in Recreation, Tourism and Events from Florida State University and is preparing for the CERTIFIED FINANCIAL PLANNER™ professional (CFP®) designation. She is a member of Leadership Tallahassee Class 37 and former Knight Creative Communities Institute (KCCI) Catalyst. Allie currently serves on the boards Gadsden Arts Center & Museum and Tree House of Tallahassee.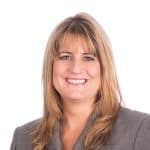 Melissa Wright
Private Banker
Capital City Bank
Biography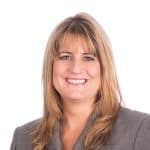 A graduate of Florida State University many moons ago, Melissa has been in the financial services industry for 21 years. She strives to empower her clients to make sensible financial decisions whether a long-term or short-term decision. All financial planning conversations begins with a cash flow analysis and discovery of her clients spending habits. In 2010, Melissa received the Accredited Wealth Advisor designation from the College of Financial Planning. She is dual employed with Capital City Bank Group and Capital City Investments. In December 2021, Melissa married her long-term boyfriend Albert and together they have 5 children.
4-4:45 // Workshop - From EDI to EQ: building skills
Christy Chatmon
Instructor
School of Information
Biography
Christy Chatmon, an instructor in the School of Information at Florida State University, earned a bachelor's degree in Psychology from the University of Georgia, a master's degree in Software Engineering from Florida A&M University, and is currently at Florida State University as a doctoral candidate in Information Science. She has extensive experience mentoring minority students in STEM and has a research background in active learning pedagogy, collaborative learning, and instructional technology. Christy has over 21 years of experience teaching in higher education in the field of Computing sciences. Before joining the faculty at FSU, she spent more than fourteen years teaching and leading numerous IT initiatives in the Department of Computer and Information Sciences at Florida A&M University. Christy is an active member of the College of Communication and Information (CCI) and School of Information's diversity and equity efforts, serving on the college's EDI Steering Committee. Christy has received numerous awards, including the Florida State University Transformation Through Teaching Award (2017), the Florida State University Undergraduate Teaching Award (2018), the College of CCI Undergraduate Teaching Award (2018), the Information Systems Audit and Control Association (ISACA) Tallahassee's SheLeadsTech Academic Leadership Award (2019), and most recently, the CCI Faculty Leadership Award (2021). She is also a founding member of the SI CoLab Adaptive Leadership Institute's board of directors and its chair (SIE CoLab). She is a member of the Alpha Kappa Alpha Sorority, Inc. and a Chamber of Commerce Leadership Tallahassee alumna. Christy is an active volunteer in her community and enjoys singing, gardening, and traveling.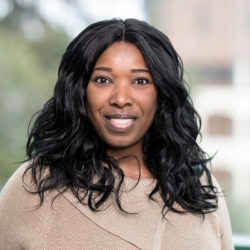 Ranata Hughes
Director of Jobs & Internships/Instructor
Florida A&M University
Biography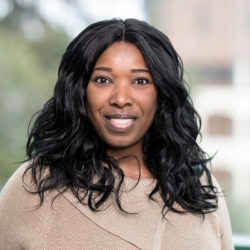 Ranata M. Hughes, a Florida native, works as an Internship Director and Instructor at Florida A&M University's School of Journalism & Graphic Communication. Prior to joining SJGC's full-time faculty in 2017, Hughes worked as a public relations practitioner for over 10 years, specializing in the areas of marketing and travel tourism PR, event planning, media relations, strategic communications and nonprofit. Hughes has such passion for the work she does as a PR practitioner, but enjoys working in education just as much, as she loves helping students reach their academic and professional goals. Today, Hughes has former students working at companies such as Edelman, M Booth New York, Amazon and Disney just to name a few. When Hughes is not busy teaching classes or helping a student with professional development, she is planning a career event, collaborating with employers, advising a student chapter or working with a creative project or research, through which she has been recognized on an international level and quoted in more than 250 publications across the globe, including Yahoo Finance, MarketWatch and the Associated Press. Hughes' professional organizations include membership in the Public Relations Society of America, North Florida Public Relations Society of America and the National Association of Professional Women. As for honor societies, Hughes was inducted into Kappa Tau Alpha (the journalism honor society) and Golden Key International Honour Society. Hughes holds a Bachelor of Science degree in public relations from Florida A&M University and a Master of Science degree in integrated marketing communication from Florida State University.
4-4:45 // Workshop - Developing your Leadership Skills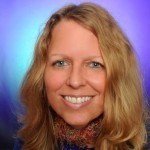 Gabrielle K. Gabrielli
President and CEO AND Executive Director
Gabrielle Consulting AND Life Worth Leading
Biography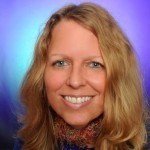 Gabrielle K. Gabrielli, Ph.D., CGMP Dr. Gabrielle K. Gabrielli is a speaker, coach, author, evaluator, and educator who helps improve leadership, motivation, performance, and learning. She is CEO of Gabrielle Consulting, Inc. where her clients include nonprofits, education, business, and government. She juggles a variety of projects from designing award-winning curriculum to conducting evaluations to teaching human resource topics and coaching executives to achieve higher-level leadership. She is a Maxwell certified coach, speaker, and trainer who founded the Leadership Academy to provide yearlong leadership development curriculum, evaluation, assessments, coaching, and mentoring to professionals. Previously Dr. Gabrielli was associate director of the Center for Teaching Excellence at the U.S. Military Academy in West Point, NY. Her dissertation, "The Effects of Technology-Mediated Instructional Strategies on Motivation, Performance, and Self-Directed Learning," involved 784 cadets, 20% of the population at the academy. Dr. Gabrielli worked full time to pay her way through college, gaining valuable experience at a young age. Besides being an entrepreneur and journalist, positions held include head of training and development at a state agency, administrator with a K-12 school district, project manager and faculty at Florida State University for a $6.2 million DHS project, and project manager/ instructional technologies administrator for the Justice Distance Learning Consortium, a $10 million DOE grant to bring education to incarcerated youth in Texas, Florida, and New York. She is a self-proclaimed geek who is a webmaster and former computer club president. Tallahassee Chamber of Commerce named Gabrielle Consulting, Inc. 2013 Sole Proprietor of the Year. In 2014, Dr. Gabrielli was selected as one of 25 Women You Need to Know, and she was awarded the Parks & Crump Community Champion of the Year. In 2017, she was awarded a fellowship as a National Science Foundation evaluator with recognition at the 2017 Advanced Technological Education Principal Investigator Conference in Washington, DC. In 2019 she earned President's Choice Award with Society of Government Meeting Professionals. Dr. Gabrielli was awarded the 2021 Trailblazer award by the Oasis Center for Women and Girls, and the 2021 Active Leisure for Life Award by Florida Disabled Outdoors Association. Dr. Gabrielli holds a B.A. in Communication with an emphasis in journalism from Florida A&M University. She earned her M.A. in Mass Communication, Media Communication, and Marketing Research, and her doctorate in Educational Psychology and Learning Systems- Instructional Systems from Florida State University. Leadership roles include needs assessment chair for CHSP, jobs and mentorships chair for FSU's Instructional Systems Alumni Council, and chapter marketing chair and vice president of Society of Government Meeting Professionals. She has written many articles on leadership, diversity, jobs, technology, marketing, performance improvement, human resources, and motivation. The textbook Trends and Issues in Instructional Design and Technology (2007, 2011), of which she was an author, received two of the most prestigious awards in the industry. Dr. Gabrielli also runs a 501(c)(3) nonprofit organization called Life Worth Leading. She is a SCUBA instructor trainer with certifications to teach people with disabilities. She holds many other certifications including CPR instructor and rescue diver. She volunteered with her therapy dog in the courtroom and with Alzheimer's and hospital patients, serves as evaluator to allocate funds to nonprofits, and is a graduate and lifetime member of Leadership Tallahassee, former instructor with Entrepreneurship Bootcamp for Veterans with Disabilities, reviewer for empirical journals, former American Cancer Society event chair, former media chair of a U.S. Census Bureau committee, current member of SGMP National Diversity, Equity, and Inclusion committee, member of FSAE Diversity, Equity, and Inclusion Committee, and organizer of many fundraising events. In 2019, she earned the Bike Saint Award for her help in purchasing bicycles and trikes for people with disabilities. Dr. Gabrielli travels extensively (87 countries), is trilingual, and is involved with aviation, animal rescue (she has fostered and adopted out over 788 pets), and classic cars. Her passion is to bring education and opportunity to people who need it most (people living in poverty, people with disabilities, incarcerated youth, etc.). She promotes stewardship, believes that all people regardless of differences should be treated with dignity and respect and afforded the same opportunities, says that time is the most valuable commodity, and lives by the philosophy that life is a gift to be enjoyed- find your passion and live it!
5-5:45 // Panel - Starting your own business
5-5:45 // Panel - Finding jobs in Tech
5-5:45 // Panel - Finding jobs in PR/Communication/Marketing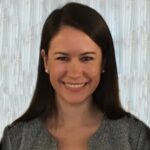 Jennifer Garner
Director, Capability Transformation
Kraft Heinz
Biography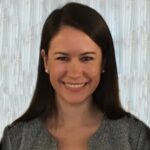 Jennifer Garner is a 17-year career marketer with a passion for leading and influencing diverse, cross-functional teams. Jennifer received her bachelor's degree in Communication, Public Relations from Florida State University, where she was a National Hispanic Merit Scholar and member of the Honors Program, Delta Zeta Sorority and Dance Marathon. She went on to work in public relations and marketing with roles at The Zimmerman Agency, Florida's Restaurant & Lodging Association and Southern Resorts before returning to school for an MBA at Cornell University. Jennifer was a Cornell Consortium Fellow and active leader in Student Council, Johnson Leadership Fellows, Career Work Groups, the Hispanic American Business Leaders Association and Wine Club. Upon graduating from Cornell, Jennifer joined Kraft Heinz in Foodservice marketing and went on to become the Head of Category Marketing & Insights before a career pivot to the global center of excellence for learning and development as the Head of Functional Academies. In her current role as Director, Capability Transformation at Kraft Heinz, Jennifer is transforming the company's ways of working and thinking via embedment of critical Capabilities that enable the business to deliver the enterprise strategy. As a first-generation college student, Jennifer is passionate about student mentorship and serves as an Adjunct Professor, guest lecturer and speaker across Florida State, Cornell and talent development initiatives. Jennifer lives in Tallahassee with her husband, Sean and their Cavalier King-Charles Spaniel, Winston. She is a foodie, wine connoisseur, runner, indoor cyclist, amateur photographer and world traveler who has visited 5 continents, 36 countries and 46 states.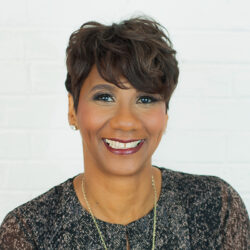 Heidi Otway, APR, CPRC
President + Partner
SalterMitchell PR
Biography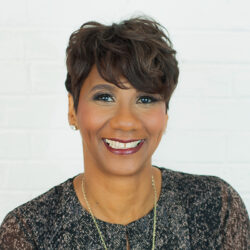 Decades of experience have solidified Heidi Otway as an expert in all aspects of media, communications, marketing, and audience engagement. She has led numerous public relations and public affairs initiatives, managed the reputation of top corporations, and developed campaigns targeting diverse stakeholders across Florida. For every client and cause, she relentlessly pursues results that can help them win. Her work has supported clients in Florida's top industries and sectors. She is accredited by the Universal Accreditation Board for public relations and is a Certified Public Relations Counselor. Many of her award-winning campaigns for organizations and businesses helped their good causes win. Evidence of her strategies, innovative ideas, and creativity can be found across Florida.
Nanette Schimpf, APR, CPRC
Vice President
The Moore Agency
Biography
Merging energy and enthusiasm to exceed client expectations while balancing family and volunteer activities, Nanette seizes opportunities at every corner. She views challenges as a chance to harness her creative power. With nearly three decades of integrated communications experience and 19 years with The Moore Agency, Nanette brings optimism and unique insight to each client and project. Nanette works with a variety of clients that range from law enforcement to the medical industry; her goal is to improve the world through her work. Her ability to achieve high-impact results can be seen through the more than 35 awards she has received for her campaigns. One such example is her efforts on behalf of the Alliance to Save Florida's Trauma Care, in which she helped orchestrate an aggressive media relations and grassroots outreach effort to protect funding for Florida's trauma centers. Thanks in part to the more than 600 stories generated on the topic, she helped to secure more than $50 million a year in recurring funds. Additionally, Nanette manages the communications outreach for the Florida Sheriffs Association. Utilizing social media to align the public perception with the mission of the association, the team's work has significantly increased visibility with the enhancement of digital and online media. Her diligence on behalf of the organization has led them to become one of the most respected associations in the nation and a trusted source for statewide media outlets. Her work with the recent Amendment 10 effort is another award-winning effort. Working with the Florida Sheriffs Association, she helped align and coordinate Florida's constitutional officers in a voter education effort. With so many amendments on the ballot, the team worked to combat voter fatigue to brand the amendment as the Protection Amendment, which protected our right to vote, as well as protected families and veterans. Through compelling story telling and substantial earned media and digital advertising, the amendment passed. Nanette has a degree in Communications from Florida State University and during the fall, can be found cheering on her beloved Seminoles. She is one of fewer than 100 public relations professionals in Florida that is Certified in Public Relations and she serves her community as a member of the Bradfordville Volunteer Fire & Rescue Department. Her visionary leadership and daring spirit are hallmarks of how she delivers success.
5-5:45 // Panel - Power of Female Networks
6:30-7:45 // Closing Speaker - Building Your Resilience Today and Beyond
Sharon Delaney McCloud
Director of Corporate Communications
UNC Health
Biography
Sharon Delaney McCloud is an Emmy Award-winning broadcaster, Certified Diversity Executive CDE®, TEDx speaker, adjunct professor and executive coach who helps leaders and teams drive business results through strategic communications and professional development programs. Prior to her role as Director of Corporate Communications at UNC Health, Sharon led learning and development initiatives at Walk West, a 2-time Seminole 100 honoree company she co-founded in 2008. Sharon began her career as a television journalist covering everything from Florida State sports to NASA to politics and the Super Bowl at stations across the country. She's been featured in numerous publications, including Sheryl Sandburg's Option B digital platform, Thrive Global, Enterprising Women, and is co-author of the book, Keep Going, Memoirs of Strength, Courage & Perseverance. McCloud earned a bachelor's degree in Communication from Florida State University and toured the world with the Department of Defense's U.S.O. program before kicking off her career in TV news. In the community, Sharon serves on multiple boards and volunteers for the Leukemia & Lymphoma Society, St. Baldrick's Foundation and the American Heart Association. Sharon and her husband Mike McCloud have three children and live in Raleigh, North Carolina.